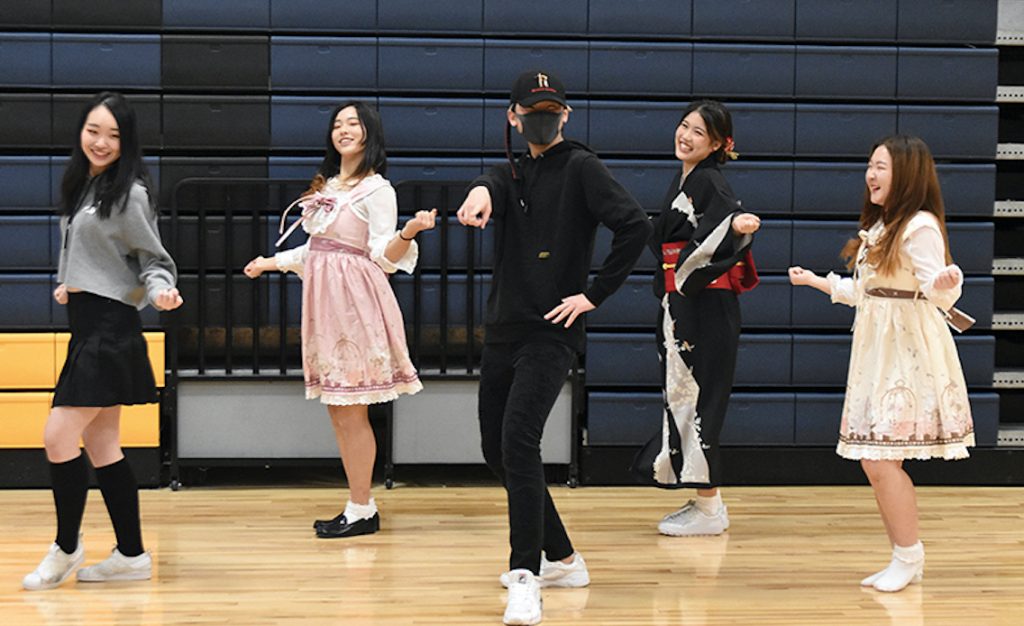 by Erin Hunninghake
Special to The Leaven
ATCHISON — In a country where the topic of foreigners is complicated, Maur Hill – Mount Academy (MH-MA) here is continuing a tradition that was designed to bridge those very divides.
MH-MA, an international, Catholic boarding school that is currently home to students from 14 different countries, is not new to diverse cultures. In fact, its diversity is something frequently celebrated.
The most notable of these celebrations, however, is International Day, when MH-MA's international students prepare exhibits featuring their native culture. Some booths offer food and drinks from the students' homelands, while others demonstrate their cultural dances, games and arts.
International Day is open to the Atchison community, as well as surrounding schools. The purpose is to educate others on the different cultures represented at MH-MA, as well as to give the international students a chance to bring their home a little closer.
MH-MA's English as a Second Language teacher Addrianne Raplinger will be the first to tell anyone how rare it is to find xenophobia in the halls of MH-MA.
But she also knows the importance of addressing the country's current climate.
Raplinger said xenophobia is a common topic of conversation in her classroom that she does not shy away from.
"Some of our international students were definitely worried about our new administration, so we kept that conversation open," she said. "They're very aware."
"Our school is very unique," added Raplinger. "The climate here is nothing like our country's in regards to international people."
Jiwon Yoon of South Korea is new to MH-MA this year and said that although she was nervous starting out, her teachers and classmates helped her get acclimated to her new surroundings.
"Most of the people seem to like international people," Yoon said. "They think most of them are cool, according to some American people.
"This school has many international students, so it seems like they respect the diversity of students."
At her first International Day as an MH-MA Raven, Yoon contributed the popular Korean food, tteok-bok-ggi, which is made out of rice cakes and traditional Korean spicy sauce.
"I made it for the first time in my life," she said, "so it was also a good chance for me to try to make our country's food."
Yoon agreed with Raplinger on the importance International Day holds for education and inclusion.
"It is a good opportunity to get to know where students are from and to learn a little bit about the culture of different countries," Yoon said. "You can make foreigner friends and experience many different foods and fun games through International Day."