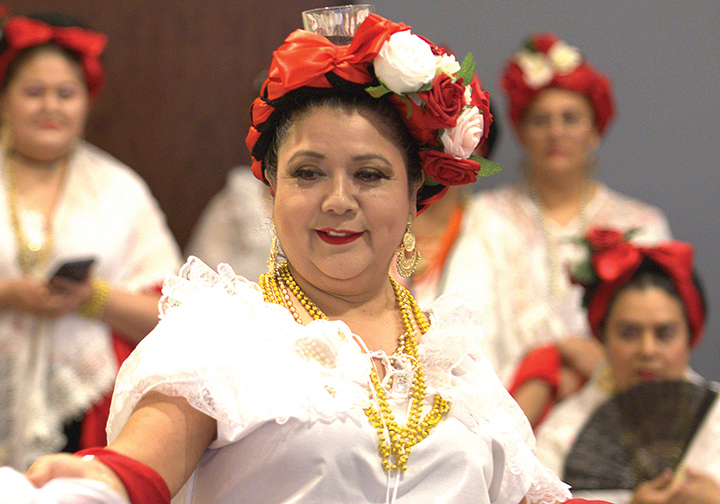 by Jill Ragar Esfeld
jill.esfeld@theleaven.org
KANSAS CITY, Kan. — The Keeler Women's Center celebrated its 20-year anniversary with typical Benedictine hospitality on April 21 in the Donnelly College Event Center here.
The day was so successful, director Sister Bridget Dickson, OSB, is already planning for the 25th.
"I'm so proud of my volunteers," she said. "We had good food, good fellowship. I had a good time; I hope everyone did.
"We're going to get geared up for the 25th. We'll be even bigger and better then!"
Msgr. Stuart Swetland, president of Donnelly College, addressed the many volunteers, clients and friends gathered, saying, "I want to welcome you to where it all started."
Indeed, Keeler Women's Center, founded by the Benedictine Sisters of Mount St. Scholastica in Atchison, was first located on the seventh floor of Donnelly College serving the students and larger Kansas City metro area.
Five years in, the center moved to the second floor of the Catholic Charities building on Central Avenue in Kansas City, Kansas, where it partnered with Catholic Charities and area agencies in addressing the needs of the underserved.
In 2018, Keeler moved to its current location at 759 Vermont Ave. in Kansas City, Kansas.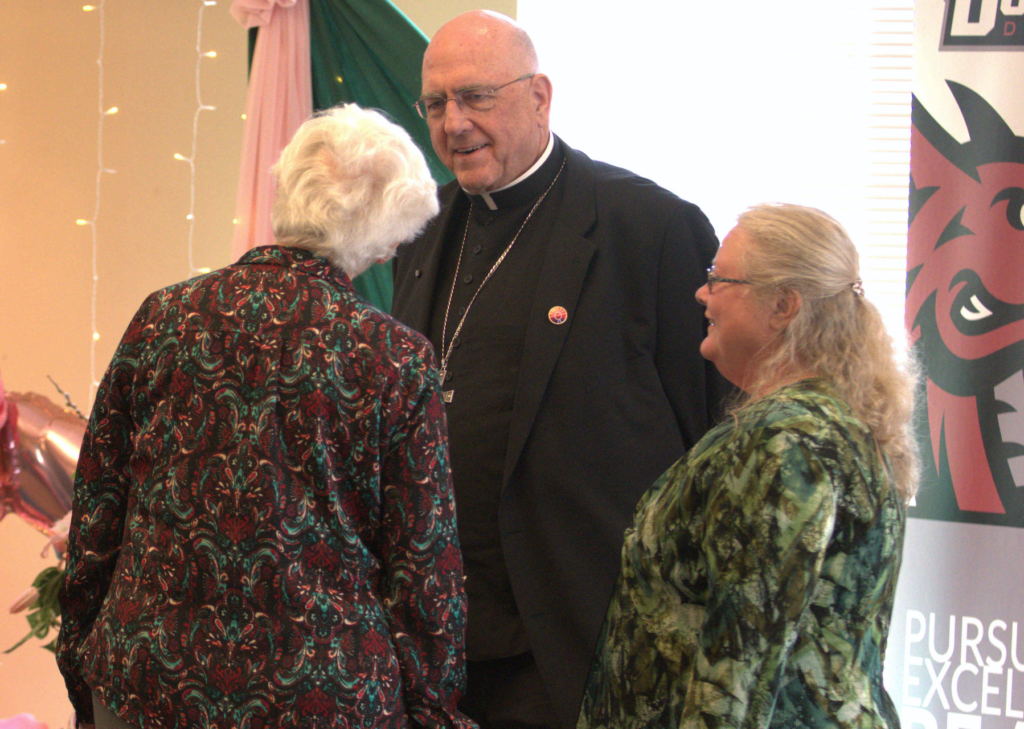 From location to location, the center has been a beacon of hope and support for the area.
"Quite frankly," said Msgr. Swetland, "when our secular politicians ignored — abandoned — this part of the city, I am very proud as a 'Dotte by choice' to say the church stood up and stayed in place to serve those most in need.
"We see that by Bishop Ward High School, Donnelly College, the Sisters, Servants of Mary.
"But especially today, we celebrate the great apostolate of the Keeler Women's Center."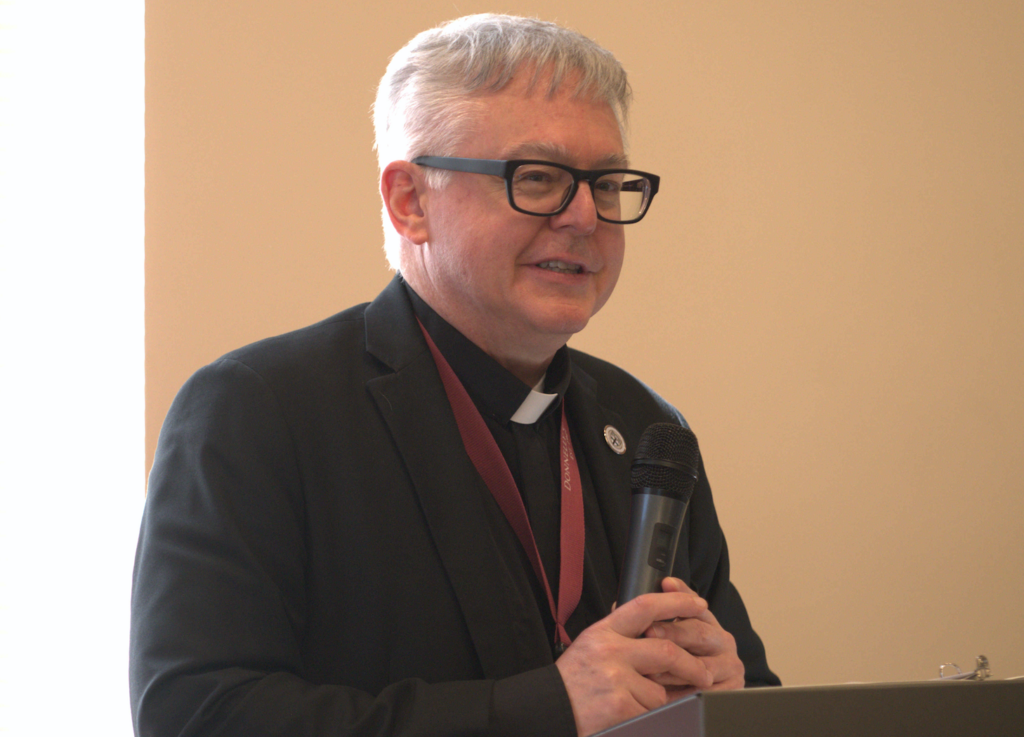 Congratulatory remarks were made by Sister Esther Fangman, prioress of Mount St. Scholastica, and by Archbishop Joseph F. Naumann.
Singer Jennie Nichols was introduced by Sister Bridget who told a story of being in her office at the Keeler Women's Center one day when she heard a beautiful voice singing.
"I thought, 'That's not recorded,'" she said. "So, I went down and found it was Jennie in the knitting and crocheting group just singing away."
Nichols was living nearby when the center opened in its current location and heard about the knitting and crocheting group.
"I joined them and I just fell in love with the idea," she said. "I don't live there anymore, but I still make the trek every Monday to attend knitting class."
Nichols sang a moving a capella rendition of "I Will Survive," and the crowd joined in the singing.
Many of the clients and volunteers gathered had similar stories of coming to the center and falling in love.
Sister Bridget, along with associate director Brenda Mortell, acknowledged that the success of the center was dependent on its volunteers.
"Brenda and I — just the two of us — are the puppet masters behind the scene," said Sister Bridget. "It's really our volunteers that make everything happen.
"We serve all God's people; we meet everyone with respect and dignity, and you help us do that."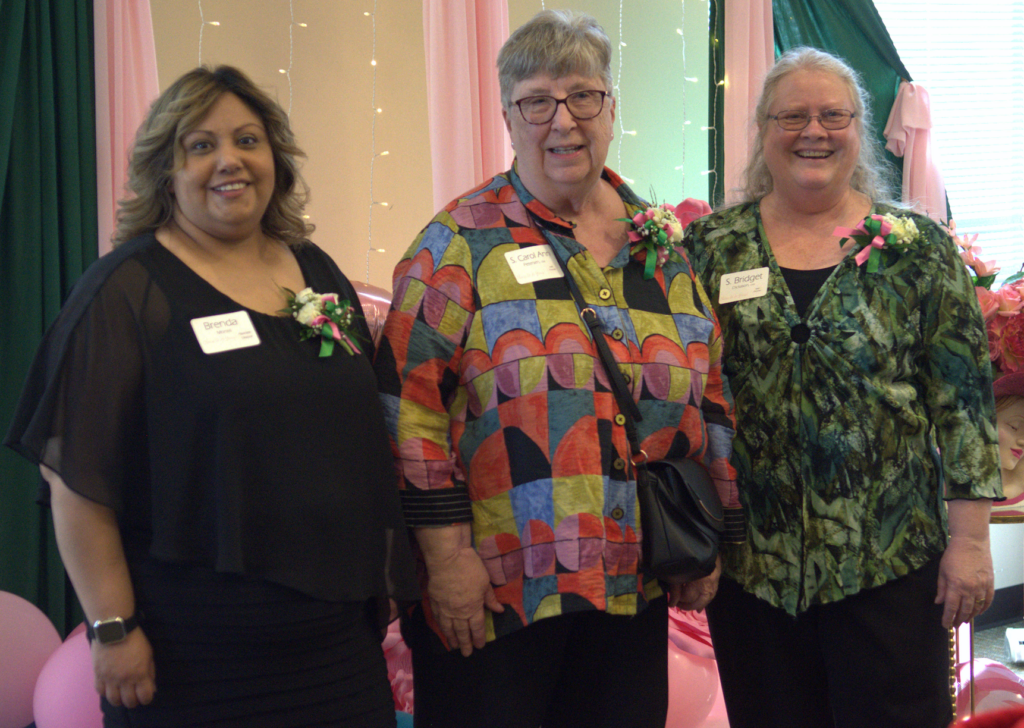 Sister Bridget and Mortell honored those many volunteers with gift bags and special acknowledgment. Some had been with the center all 20 years.
"I just love the whole mission of the Keeler Women's Center," said Pat Callaghan who has been with the center since its inception.
Callaghan was working at Donnelly College when the center opened there and used its services to help underserved students.
When she retired, she knew her heart was still with Keeler.
"After I retired," she said, "I knew the first thing I wanted to do was volunteer.
"I had taken some nutrition classes through K-State and so I have been offering nutrition and food classes there since 2008."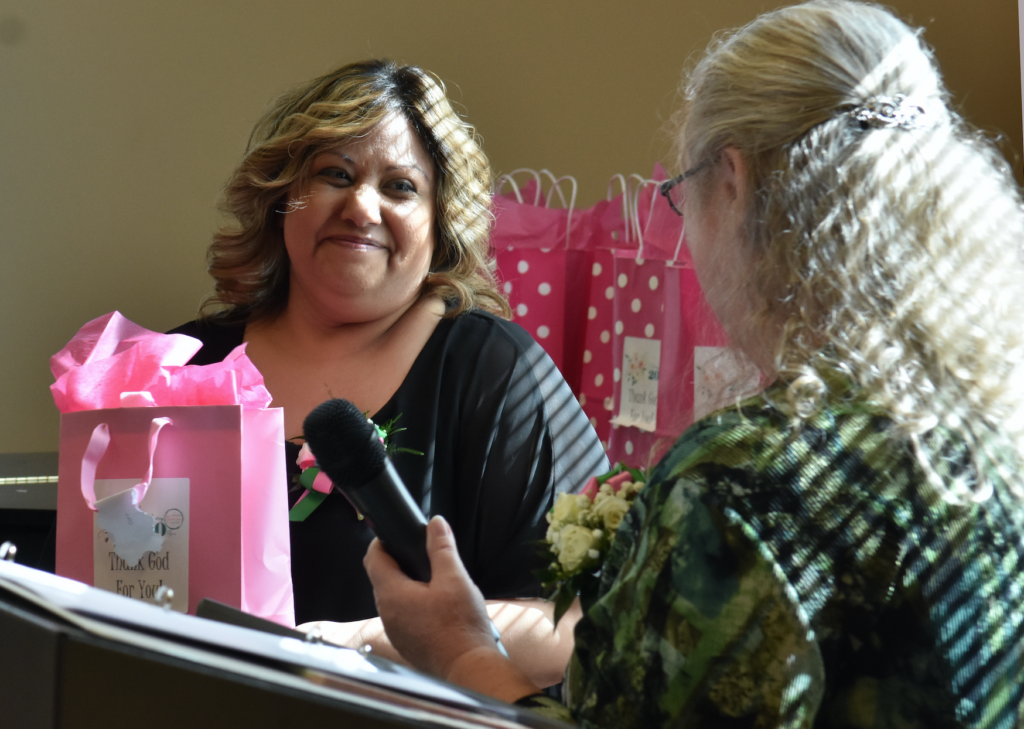 The celebration was capped off with a performance of Hispanic folk dances by the Keeler Center's Mujeres (Women's) Support Group.
"The Keeler Center is right there in the heart of the Hispanic community," said Callaghan. "They really enrich Keeler with their music and art, and introducing their customs."
Nichols ended the celebration by singing "Ave Maria."
Archbishop Naumann was impressed with everything he experienced at the celebration, but not surprised by it.
"It was beautiful to see how this ministry has touched so many lives," he said. "I loved the dancing, and the vocalist was tremendous.
"[The Keeler Women's Center] is just another example of the great things the Catholic Church is doing within the KCK community.
"So, it's great to celebrate with them — 20 years!"