by Todd Habiger
todd.habiger@theleaven.org
MISSION — Doug Hesse has taken thousands of pictures in his photography career, but none have earned him as much attention as the photo he took for the June 5 issue of The Leaven of Mary Jo Mahoney singing.
Mahoney, the director of music and liturgy at St. Pius X Parish in Mission, was demonstrating how droplets are released in the air from the mouth while singing. The photo accompanied an article explaining why singing would not be allowed in parishes while COVID-19 was spreading throughout the nation.
When Hesse uploaded the photo to his personal Facebook page, it — ironically — went viral. To date, the photo has been shared nearly 20,000 times and drew more than 1600 comments.
"When I started the assignment, I didn't think we'd see anything," Hesse said. "I didn't think singing would produce spray like that. I was blown away at how much there was and how far it went."
"So, once The Leaven published, I wanted to get it online just to show my friends," he said. "I knew the virus was serious; I just had no idea just how much spray there could be."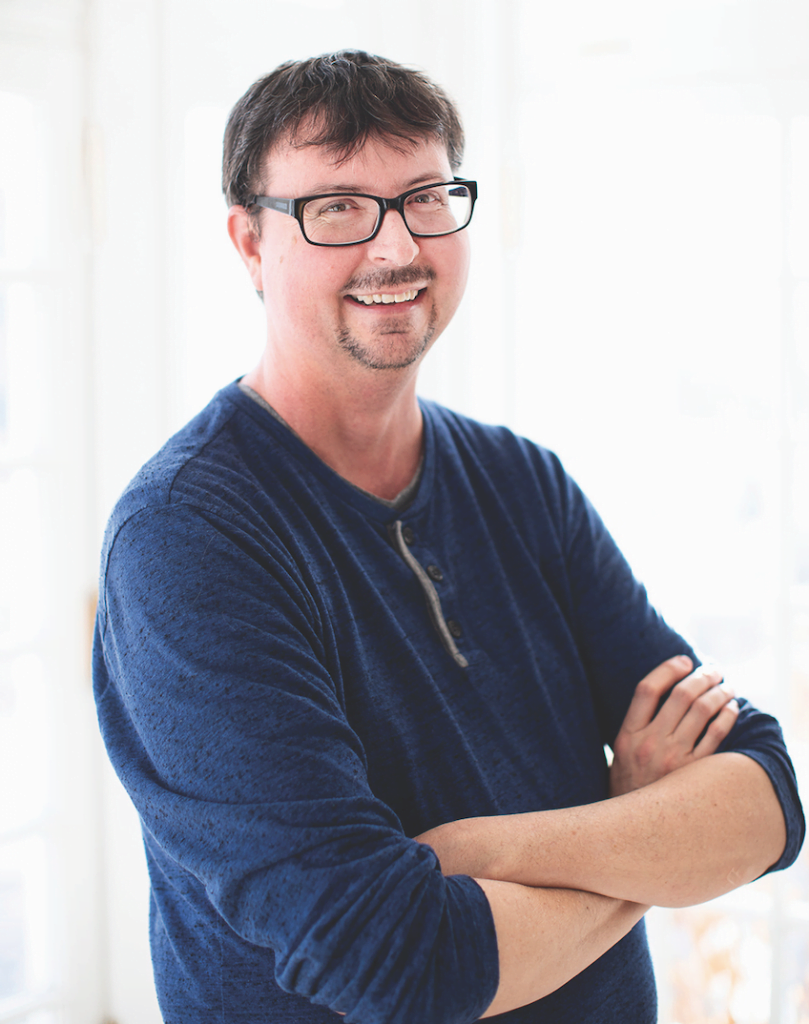 Hesse said the photograph was a difficult one to compose. As he worked with Mahoney, he could see the droplets coming out of her mouth but capturing those took some work. He set her up against a dark background and used studio lighting below and behind her to make the droplets more visible.
Hesse, who has done freelance photography for The Leaven for more than 30 years, thinks the image has been shared so many times because it's such a strong visual representation of what happens when singing and speaking.
"It's resonated with people to show why it's important to mask," he said. "There's a lot of great illustrations out there now, but at the time when I posted it, there weren't many pictures of droplets coming out of your mouth. We knew wearing a mask was important — we just didn't know how much spray was really coming out."
Hesse said that within a week of posting the photo, he had to turn off his Facebook notifications because they were coming in so fast and furious that he couldn't keep up. Most comments were positive and respectful, but some were angry and hateful.
Hesse said he's heard from people all over the United States from coast to coast about the photo, and got a number of friend requests based on the photo.
Mahoney said she's shocked about how popular the photo has become but thinks it's a good image to help illustrate why there isn't singing in churches right now.
"You realize that there's so much we do not see with the naked eye and why we have to wear masks," she said. "To me, this is just proof positive that this is something serious to deal with."
For Mahoney, the pandemic and the restrictions on singing have been hard. As director of music and liturgy, she wants to sing but realizes that for the greater good, it's important not to sing right now.
"This is my life," she said. "I've spent 40 years encouraging people to sing. I don't think we have really appreciated how far liturgy has come — we have worked so hard to get our congregation to lift up their prayer in song, to not just sit back and listen to everything, to really actively participate."
Mahoney said she agreed to have her photograph taken for the article because it was something she believed needed to be shown.
"I just wanted to spread the message about this virus and this epidemic that we are in right now," she said, "so I wanted to do anything I could to help."