by Joe Bollig
joe.bollig@theleaven.org
KANSAS CITY, Kan. — Father Francis Hund's work as minister to priests can be described very simply: Listen to and encourage his brother priests.
You could say he was born for the job.
"As one of my sisters said when I first told her about the ministry," he said, "it's a beautiful combination of our parents' gifts — my dad's gifts of patience and listening, and my mother's gifts of hospitality and encouragement."
That's what Father Hund has been doing since 2018, driving all over the Archdiocese of Kansas City in Kansas to personally visit each priest.
But his ministry has changed radically in the past 14 months because of two things. The effect of the pandemic is, of course, the first.
"The priests, much like folks throughout the world, faced isolation and a bit of loneliness at times, and had concerns about how we [priests] could continue to reach out to our communities," said Father Hund.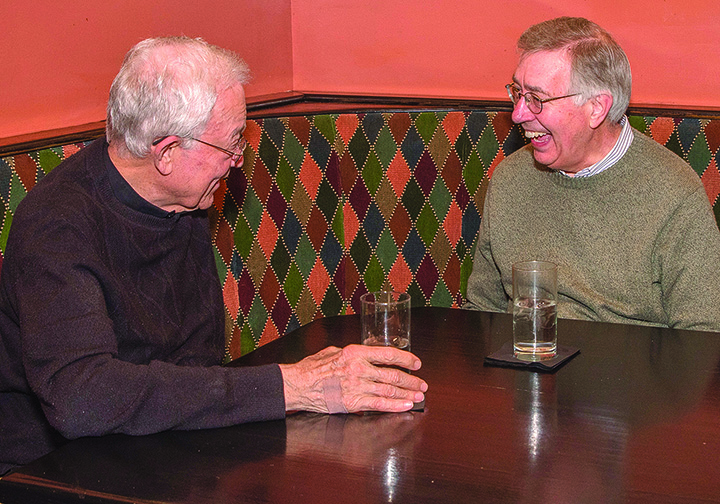 But the second is a higher-than-normal number of priests' deaths, although only one of them — a priest from India who served briefly in the archdiocese — died of COVID.
Seven archdiocesan priests, two foreign priests on loan and a missionary died over the past 14 months. Father Hund knew them all and personally ministered to seven in their last days.
"I don't remember a year when so many brother priests celebrated their heavenly homecomings," he said.
Father Hund described last year as "challenging," to say the least.
Typically, in his ministry, Father Hund would visit each priest personally and take them out for lunch. But by the end of March and through April 2020, that all came to a screeching halt.
"We were advised to stay in during [March and April] especially," said Father Hund. "I sent handwritten Lenten notes to all the priests. I could do that without going out."
He also made phone calls and, with the help of Olathe's Prince of Peace Parish staff, learned to use a video conferencing application.
"Bless their souls for being patient," said Father Hund with a laugh.
Later on, Father Hund resumed personal visits with priests if they were comfortable doing so.
"A couple of times, I started on my way down the highway for a visit, and 50 miles down the road, my brother priest would call and say, 'Uh, I just found out that someone I talked with yesterday tested positive,'" said Father Hund. "I'd say, 'I totally understand,' and I turned right around to go home."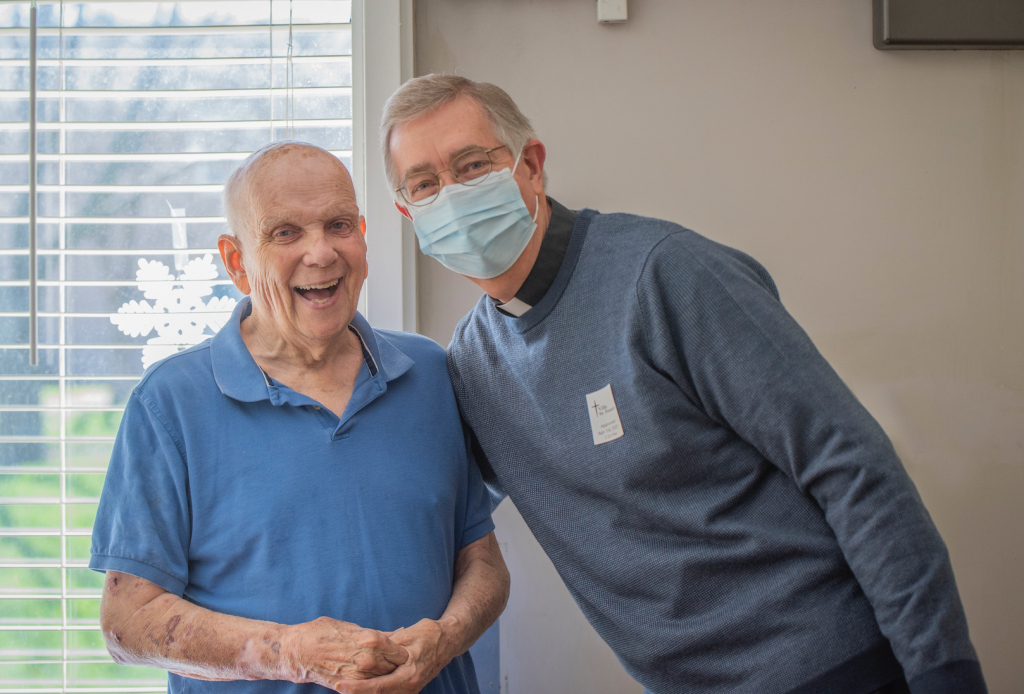 Once, he brought lunch to a priest and they ate together — Father Hund in the living room, and the other priest in the kitchen. Sometimes, Father Hund would simply drop off something à la DoorDash.
But by far, the most "challenging" and yet rewarding part of his ministry these past months has been accompanying other priests who were dying. All of them had a special connection to him.
After he was ordained, Father Hund served as associate pastor with Msgr. Charles McGlinn. He was in the same prayer group with Father Robert Pflumm for nearly 40 years. He met Msgr. Robert Bergman when they were both students in Rome.
Moreover, he came from the same neck of the woods as Father Carl Dekat and he and Father Tom Dolezal served in neighboring Johnson County parishes. Father Lawrence Albertson was his immediate predecessor as director of the archdiocesan liturgy office. And Father John Reynolds was a friend he often met up with at archdiocesan events.
"Each one of them touched my life in a very personal way," said Father Hund.
It was his privilege to pray and meet with them as they were on their way to their heavenly home, he said. Although he didn't know it at the time, he shared what would be some significant "last times" with some priests.
Father Hund was there, for example, for what turned out to be Msgr. McGlinn's last homily. He was Msgr. McGlinn's chauffeur that day. Because of COVID restrictions, there wasn't a funeral dinner, but that didn't stop him.
"I said, 'Charlie, I'd like to treat you to lunch, but I'm not strong enough to get you in and out of the vehicle,'" said Father Hund. "And he said, 'Oh, Francis, we can go through a drive-thru.' And I said, 'That's great!'"
So, they found a drive-thru that served two "forbidden" items Father McGlinn craved: French fries and ice cream.
"We sat and had a really great visit — one of the last visits I had with him before his heavenly homecoming," said Father Francis. "We received the sacrament of reconciliation from each other. That was a privilege for me to share that moment."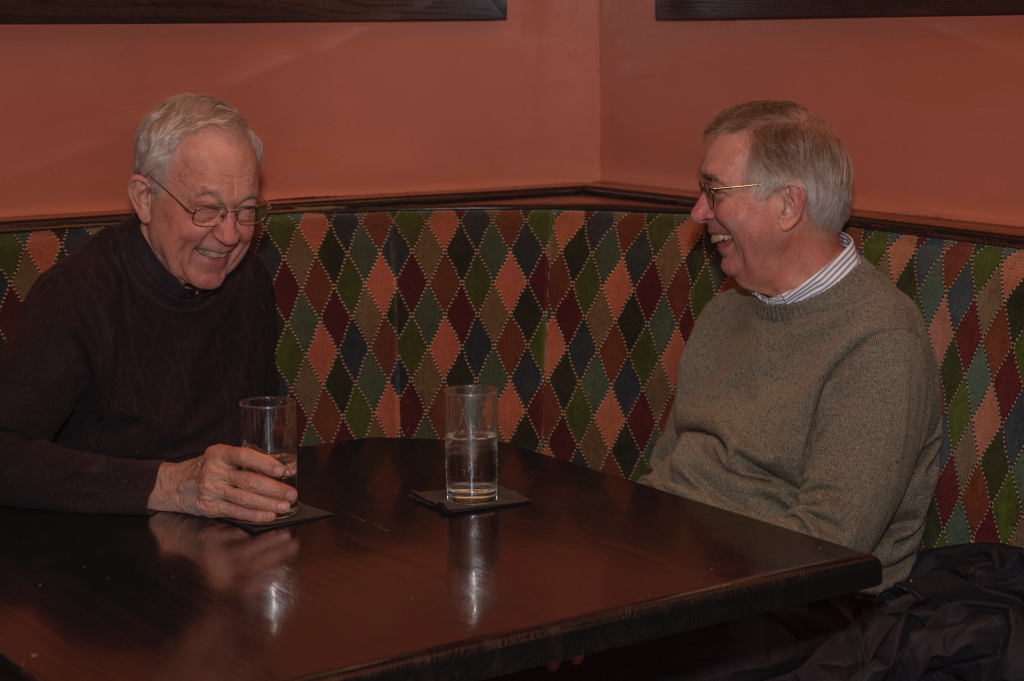 There was grief with each death, but also faith.
"There was some sadness, but also consolation," said Father Hund. "That's who we are as believers. If we share in the death of Christ, we share in his resurrection. This is our faith and our hope — God's great promise to be with us through it all. That covenant promise has been very important to me this year: I will be your God, and you shall be my people."
Christians are a people of hope. Father Hund is looking forward to a retreat of archdiocesan priests this coming June. At that time, they will celebrate the anniversaries of several priests and the ordinations of three new priests and two transitional deacons.
"Let's hope for more light, more community and more gathering," said Father Hund. "Let's hope for less fear, less isolation, more community and more celebrations."