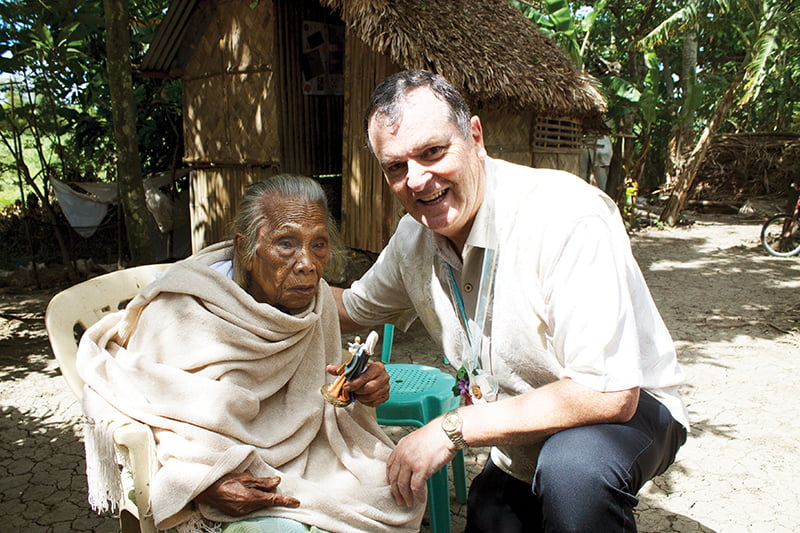 by Jill Ragar Esfeld
jill.esfeld@theleaven.org
KANSAS CITY, Kan. — "I do have faith and I do believe in Jesus," said Tom Slattery.
"And I believe the Holy Spirit moved me to pick up the folder for Francisca and to go visit her," he continued. "We had some pretty tear-jerking moments."
Slattery, a member of St. Christopher Parish in Hobe Sound, Florida, heard a presentation about the nonprofit Unbound years ago.
The organization, originally founded by Catholic laymen as the Christian Foundation for Children and Aging and headquartered in Kansas City, Kansas, facilitates sponsorships of the needy throughout the world.
Unique to Unbound is the ability to sponsor not only children, but also elders.
After the presentation, Slattery and his wife looked at folders containing pictures and information on individuals in need of sponsorship.
"And I was just drawn to this woman," he said. "Then, I checked the organization out."
Slattery was impressed with what he found. Unbound is one of the most transparent and accountable charities in the world.
So, the couple began to sponsor and correspond with Francisca, an elderly woman living in the Philippines.
"It started out just being a check and a letter back and forth," said Slattery. "You start hearing more about their family and you tell them about yours."
Through that process, a dear friendship grew and Francisca's letters became a support during difficult times ahead — when Slattery lost his wife to cancer.
After his wife passed away, Slattery learned that Unbound was having an awareness trip to the Philippines. He decided to go and meet his dear friend.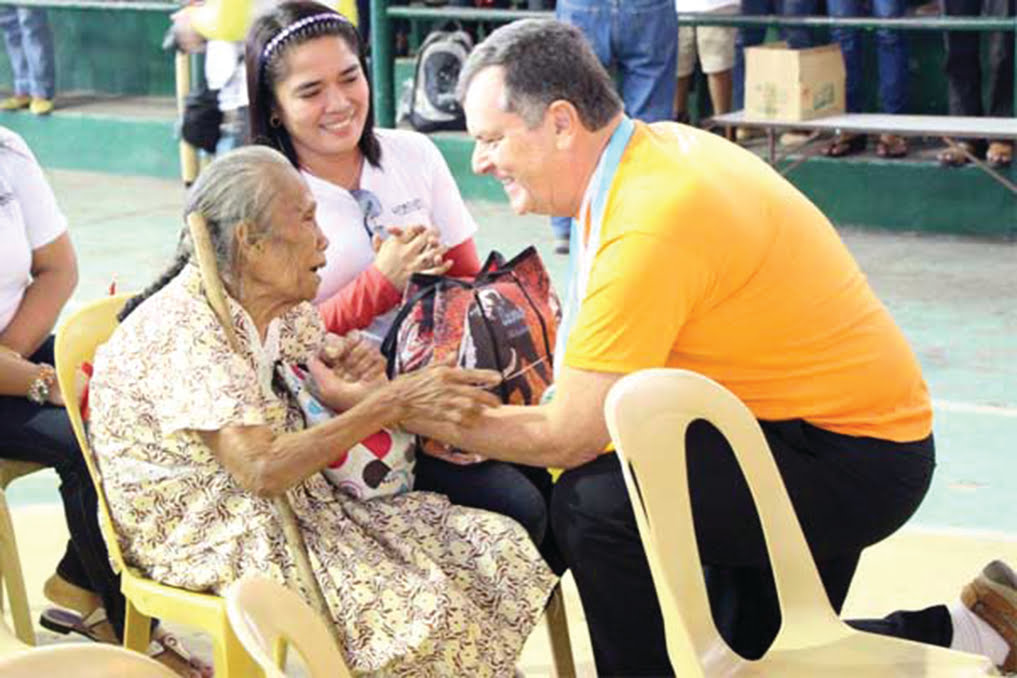 As he was walking out of his house on his way to the airport, he happened to catch sight of a blanket his wife had wrapped around herself after chemo treatments.
"We lived in Georgia at the time," he said. "And it would be hot, but she would come out of there and she would say, 'I'm cold.'
"So, we always had this blanket and we'd wrap her up in it."
On impulse, he tucked the blanket in his carry-on.
"The first time I met Francisca," recalled Slattery, "it had to be almost 90 degrees.
"I said, 'How are you?' She said, 'I'm good, but I'm so cold.'
"So, I took the blanket out and I wrapped her in it.
"That was an inspiration from the Holy Spirit."
Francisca passed away in 2016 at the age of 105. Slattery has since sponsored two seminarians and another elder.
Clearly, he is hooked on the Unbound experience.
"It's one of those things that allows a person to open up and see the other side of the world and how people live," he said.
Paco Wertin, Unbound church relations director, knows exactly what he means.
Through correspondence, sponsors get to witness the beauty and hardships of a life so different — and yet so similar — to their own.
"The sponsor knows that they're helping someone in that struggle who might not have help otherwise," said Wertin. "And someone they may never see is interested in them and loving them from a distance."
It is a reciprocated love, as Janelle Stamm found out when she had her own experience with a devastating diagnosis of cancer.
Stamm was praying, asking God to help her get through a future over which she had little control.
She saw her answer in compassion, a word that kept creeping into her mind and heart.
"I wanted to lift that experience up to a greater purpose," she said. "And so, I decided to adopt an elder."
Stamm, who worked for Unbound at the time, looked through folders while she prayed to find the right person.
"I picked up Lucinda's folder and was struck that her hobby was compassion," she said. "She visited sick people while she herself was sick.
"It just struck me that compassion was so ingrained in her life that it became a hobby. I saw that as an answer to my prayer of: 'How do I get through this?'
"In that regard, she had a profound influence on me."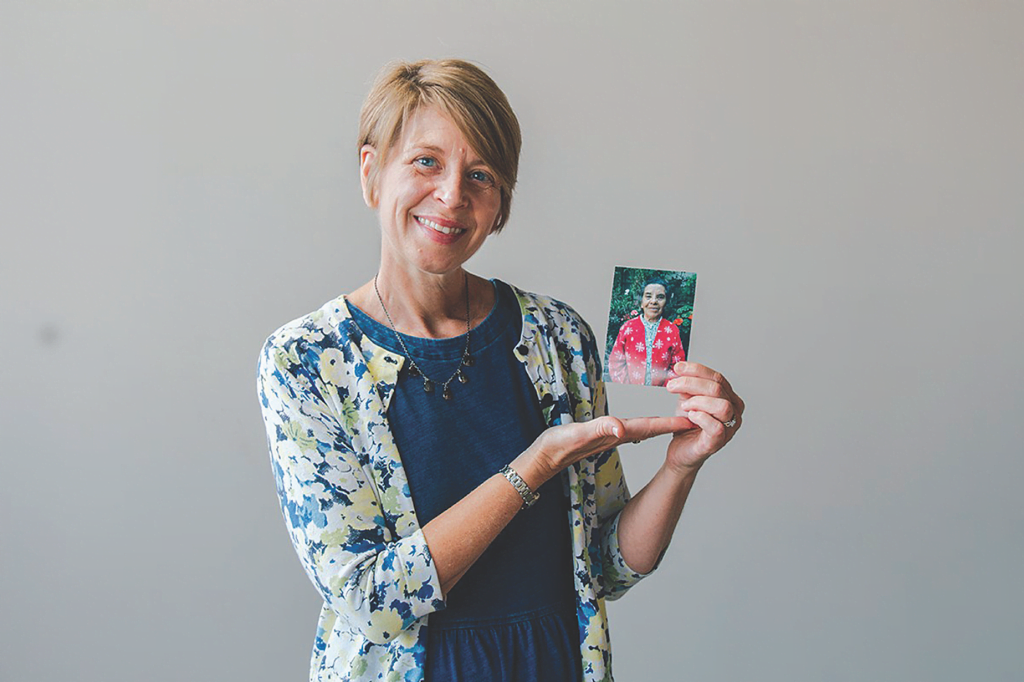 This is the great advantage of sponsoring an elder; you are gaining a friend with a wealth of knowledge and understanding.
Diamond Dixon, media relations and community outreach specialist at Unbound, has often witnessed the close bond that develops between elders and their sponsors.
"It's definitely more powerful when you're speaking with someone who has gone through so many life experiences and has so much wisdom," she said.
The Stamm family sponsored Lucinda in Guatemala until she passed away. She was a great support to Janelle through her treatments and recovery from cancer.
Like Slattery, Stamm was so enriched by the experience that she now sponsors another elder named Margaret.
"And that relationship has just been humbling and amazing," she said. "God is present in our lives, and we recognize his presence through our relationships with others."
The core of the Unbound program for both elders and children is simple: "I believe in you."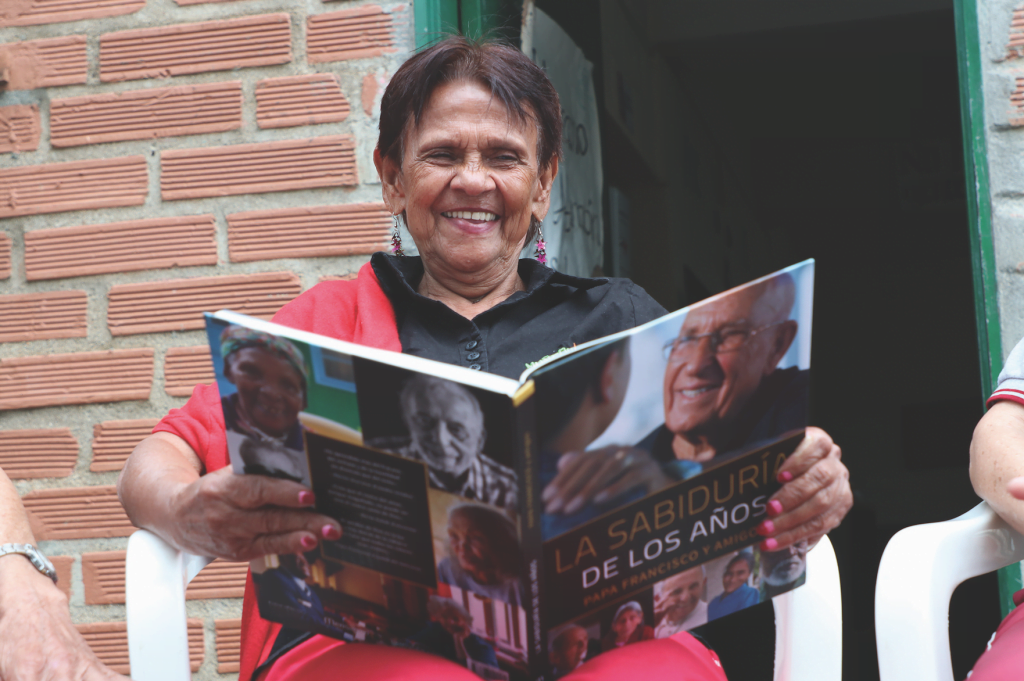 "And we know that belief in one another highlights the dignity of each person," said Wertin. "And it shows the bond of unity that we have with one another.
"It's the symbol of the body of Christ, expressing the love of God right there in their midst."
Both Slattery and Stamm recommend the Unbound experience.
"Don't hesitate," said Slattery. "If money is an issue, find a partner, find two or three partners.
"You will have a pen pal, an acquaintance. And then, pretty soon, you will have a very dear friend."
Stamm agreed.
"Do it," she said. "And write them letters. Learn from them. They have a whole wealth of experience from just living life that we don't know anything about.
"I promise you will get so much more out of it than you put in."