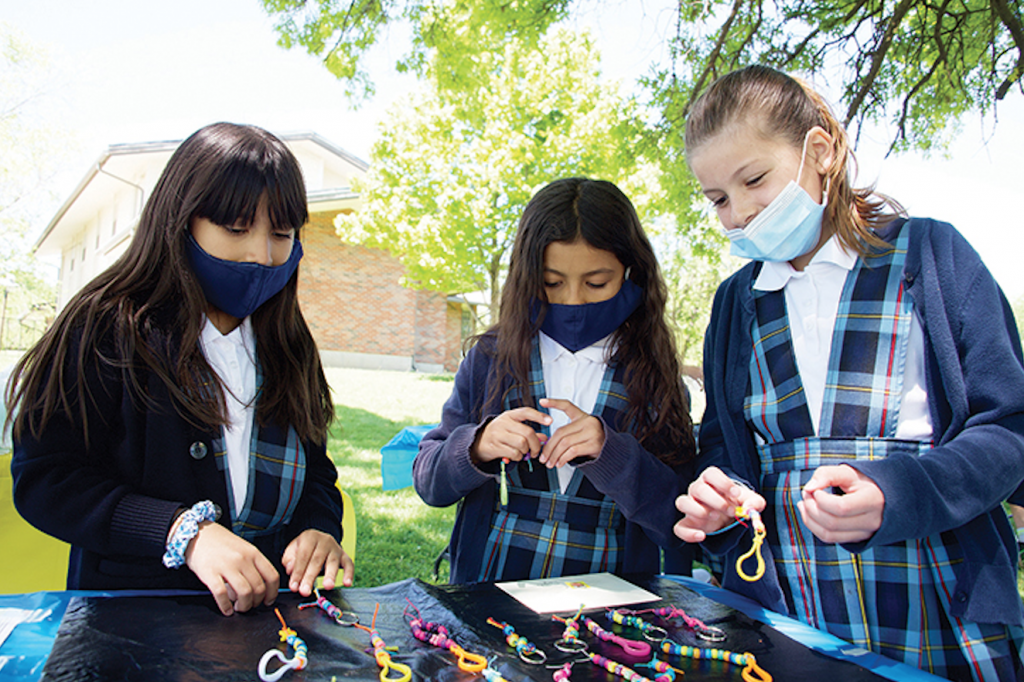 by Moira Cullings
moira.cullings@theleaven.org
KANSAS CITY, Kan. — On May 13, third-graders at Our Lady of Unity School here transformed from students to entrepreneurs.
With some help from the fourth graders, they hosted the school's first-ever Market Day, where they sold products they had created in exchange for play money.
"In third grade, a major part of their social studies curriculum is economics and how money works," explained third grade teacher Martha Concannon.
This school year, Concannon's students participated in a reward system where they experienced real-world scenarios — like earning money in the classroom and paying rent for their desks.
Market Day was a culmination of the lessons learned throughout the year, said Concannon.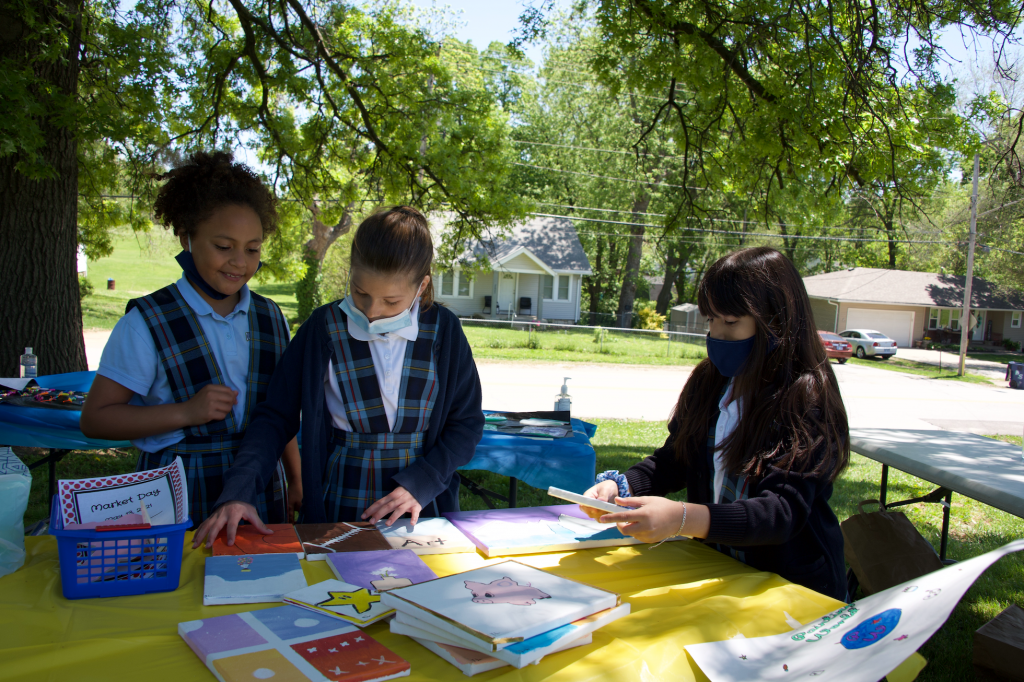 The students were eager to explain the work they'd put into the project.
"We made products to sell," said Nayeli Guerra. "I have chosen to make keychains."
"Making the product was really fun," she added. "I made mine at home and got a little bit of help from my sister."
Yamille Limas created her own paintings, and Orlando Ramirez made pompom toys adorned with googly eyes and feet for his peers to enjoy.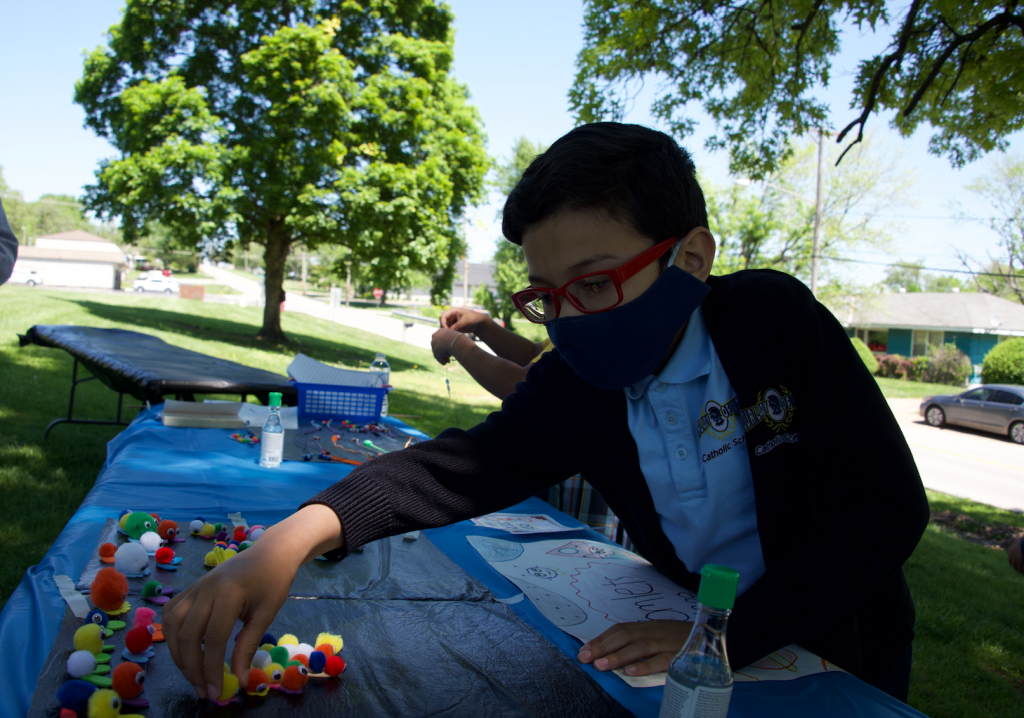 The students first determined how many items they wanted to create, said Concannon, and then came up with a price.
They sold the items during Market Day to the kindergarten, first- and second- grade classes, honing basic sales skills to market the items and math skills to exchange money.
"We learned how to count money," said Limas. "We played a lot of games about how to count money [to prepare]."
"We learned about being entrepreneurs," added Ramirez.
Guerra said the experience taught her about customer service.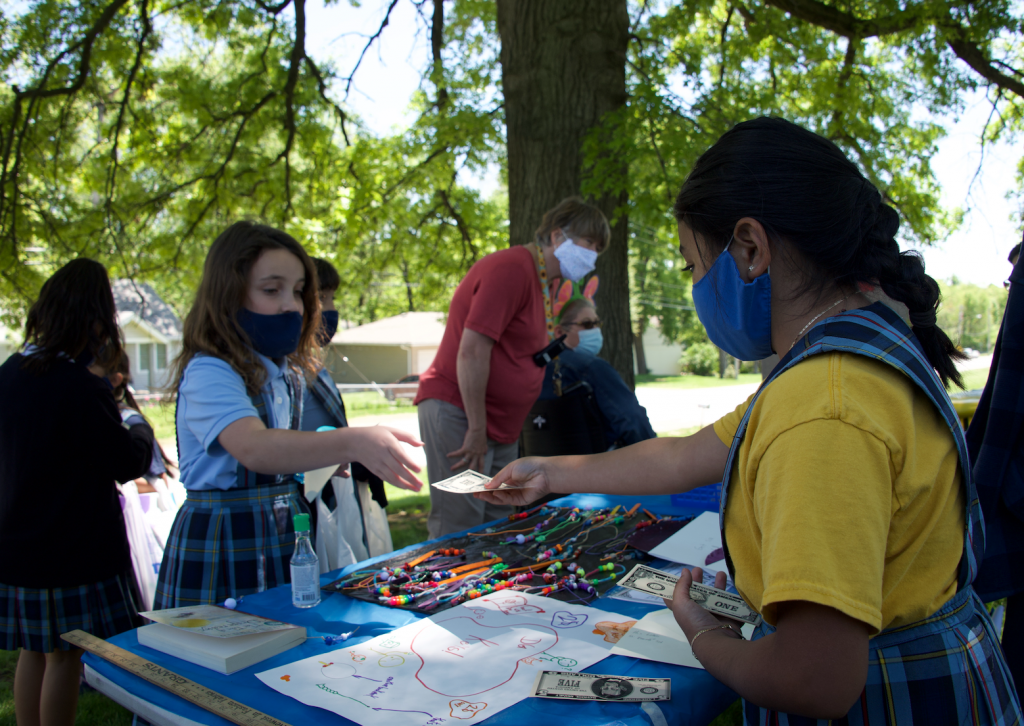 Concannon believes it also showed the young students the importance of perseverance and setting and reaching goals.
For spectators like principal Cally Dahlstrom, it was inspiring to watch each of the students run their own business for a day.
"The third and fourth grade did an awesome job of putting together great items to sell," she said. "I think that through this process with having the market, our kids are really learning the value of what a dollar looks like."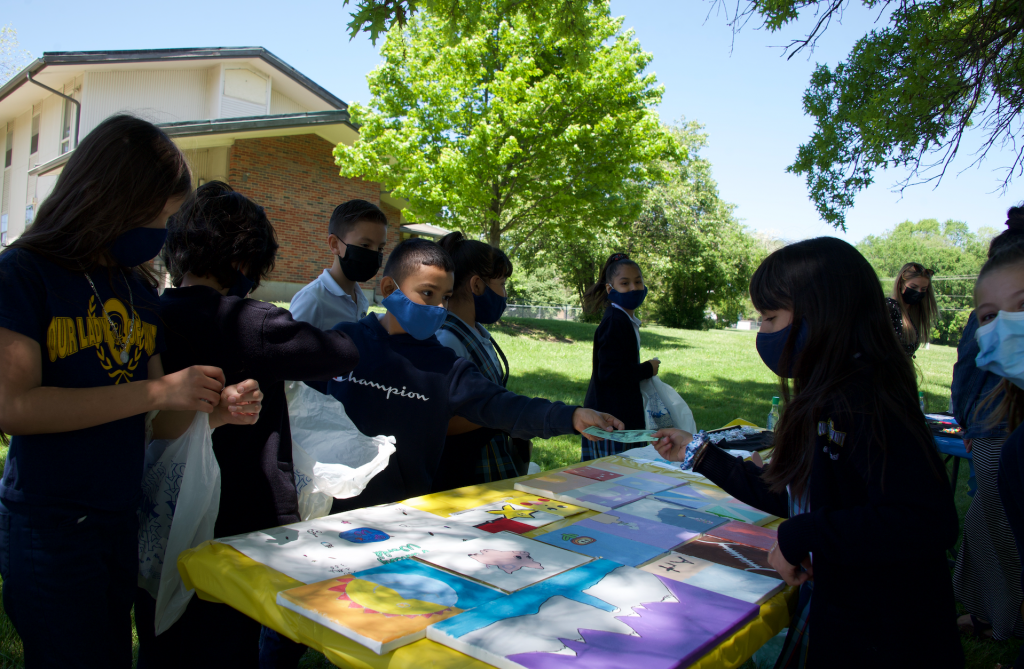 Concannon hopes that aside from the academic lessons, the experience also provided some normalcy for her students, who, because of COVID-19, learned virtually at times throughout the year.
"It wasn't until the fourth quarter that I had all 13 kids coming every day," she said.
Because of this, Concannon was excited to give the students a more collaborative project — and they were eager for the opportunity.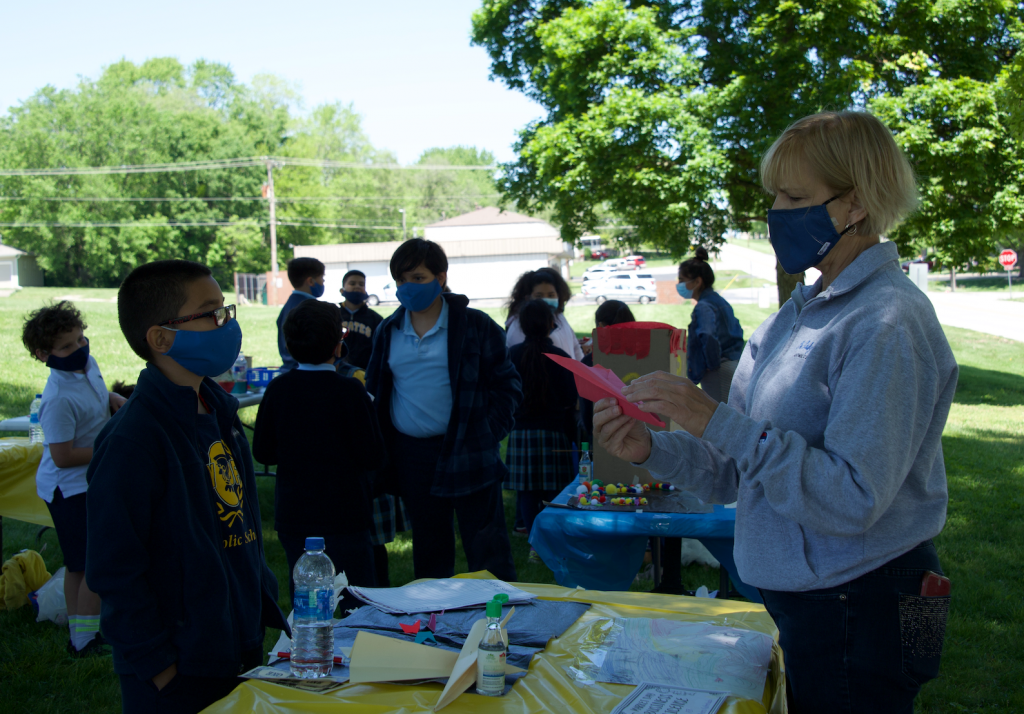 One moment that stands out to Concannon was when Ramirez finished making his products early and spent the week leading up to Market Day helping his classmates with theirs.
"That natural desire to help each other was definitely happening," she said. "Kids would say, 'I have this paint at home, and I'm not using it anymore,' and they would give it to a classmate.
"They're really good cheerleaders for each other. They have a lot of empathy for each other."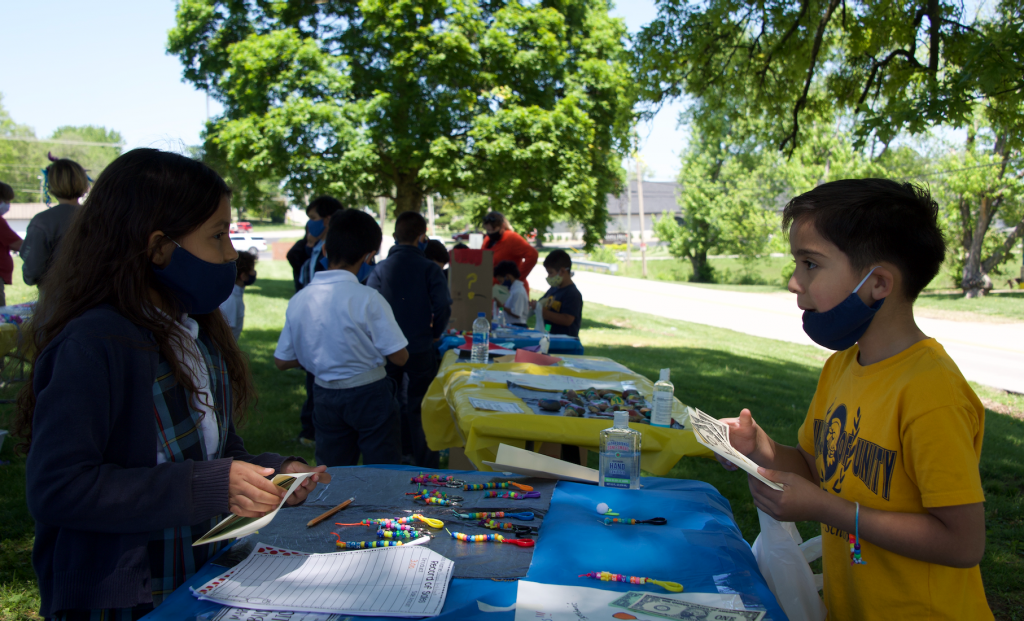 Dahlstrom is grateful Our Lady of Unity has teachers like Concannon who made this school year special despite the circumstances.
"I'm so proud of the teachers," she said. "They have really worked hard this year. To find time to build [something like] this into their curriculum, and then also to encourage the creativity that the kids displayed through this, is amazing."
Dahlstrom hopes Market Day will stand out to the students when they look back on this eventful year.
"I know that this will be something they will remember for years to come," she said.