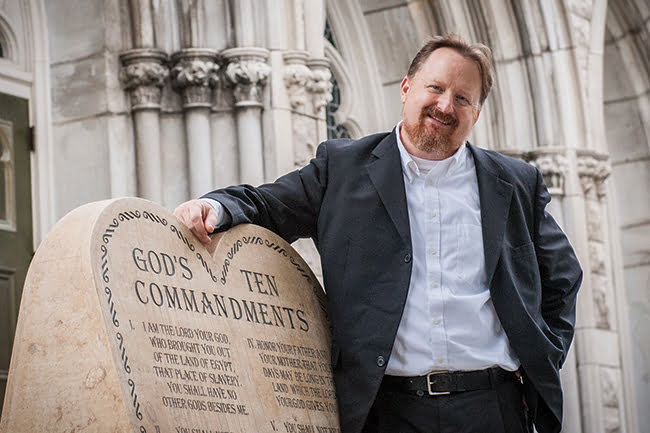 by Bill Scholl
There is a town in Belgium called Geel, whose residents have been caring for the mentally ill by taking them into their homes for more than 700 years.
This tradition, which is marveled over and celebrated by psychologists worldwide as a best practice for mental health care, arose from the Catholic devotion to St. Dymphna.
Dymphna was a seventh-century Irish princess who was the spitting image of her mother. She fled to Geel to escape her mentally disturbed father, who sought to make her his wife and queen after her mother died.
There, she devoted her life and wealth to care for the mentally disabled until her father tracked her to Geel and beheaded her. The church canonized her as a martyr and, by 1540, St. Dymphna's church was a popular place of pilgrimage for families who would bring their mentally ill relatives for healing.
Sometimes, the families would leave their mentally ill relatives behind and the townsfolk would take them into their homes.
What is amazing about Geel is how the townsfolk don't stigmatize or shame their mentally ill residents.
A woman screaming at lions is likely to have a stranger shoo the imaginary beasts away to help her calm down. Or a boarder who compulsively tears off his buttons throughout the day will have his housemother quietly sew them back on in the evening, because she knows that's what he needs to cope.
Inspired by St. Dymphna, the people of Geel give a powerful witness to how we as Christians should love those with mental illness.
Our call to love the mentally ill is closer than you might think. According to the National Institute of Health, in a given year about one in four people have a diagnosable mental health issue.
October 7 – 13 is Mental Health Awareness Week and, as Catholics, we should take this time to look for our neighbors who may be in need. As a faith community, we are called to support individuals and their families who have mental health issues.
Like the people of Geel, we can offer spiritual comfort through our prayerful presence in people's lives by acknowledging their pain and supporting them through the healing and recovery process.
Please join us for a Mass that will lift up in prayer the needs of the mentally ill and help us do our part to bring the Lord's healing power to bear by giving us eyes to see and hearts to help the mentally ill.
This Mass, followed by anointing, will be held on Oct. 6 at 8 a.m. at St. Paul Church, located at 900 S. Honeysuckle in Olathe.