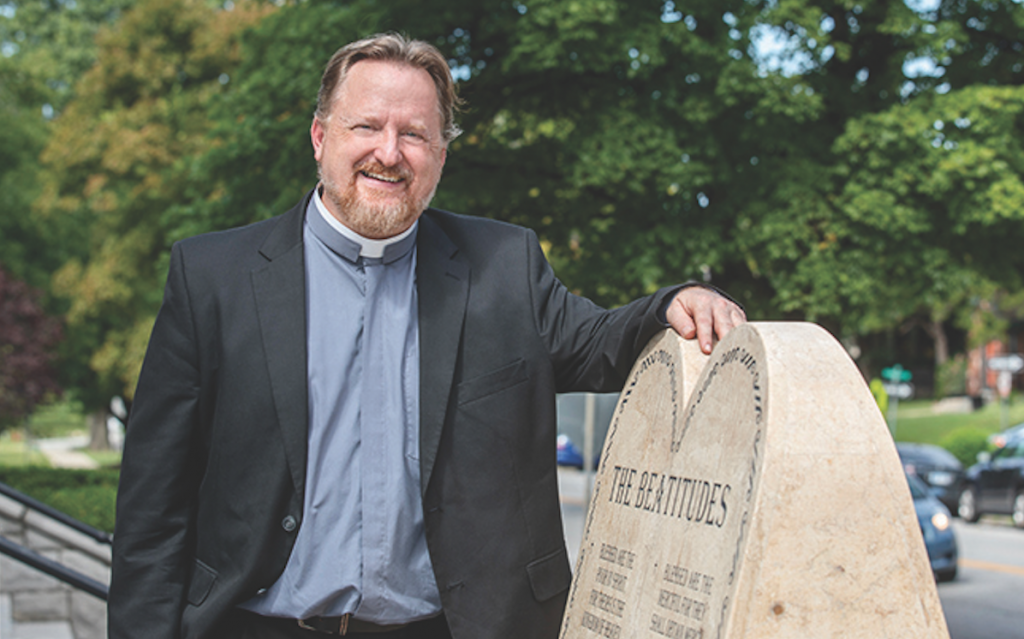 by Deacon Bill Scholl
"When the wind is blowing hard you lean in just so you can stand up straight, and that is what racism feels like when you're a Black man in America."
Such a story I recently heard at the National Black Catholic Congress whose mission is to equip "the church in America to evangelize and enhance the spiritual and physical well-being of African Americans as full members of the church and society."
As a white Catholic, I confess I'm often unaware of the wind or how it blows. I don't really have to think much about my race in my daily interactions. So, it really was a blessing to be a part of the archdiocesan delegation to this historic convention of over 3,500 Black Catholics and experience being white as a minority.
Through this dissonance, I discerned that God wants to bless us with understanding hearts, and the Black Catholic witness shows us how.
At the conference, we were greeted by a gigantic mural of a black-skinned Madonna and child. It was as stunning as it was unfamiliar to me. And so the debate in my head ensued, "Well of course, Mary and Jesus weren't really black, etc., etc." But then, "Wait, how do I know, and what do I know?" I self-queried. "I know Mary wasn't Mexican but she is Our Lady of Guadalupe, and I know she has appeared as different races. Why?"
On this I prayed until in a keynote, Dr. Omékongo Dibinga asked us all to point to God and then ourselves. He then invited us to notice that we all were pointing at our hearts. I realized that Mary and Jesus really are all races because their hearts seek ours. Heart to heart, as church, we are all Black, we are all white, we are all rich, we are all poor.
In this kingdom, we search with our heart to find other hearts; and if we all will just let God love us and love others, we find our common home of heaven in which I belong to you and you belong to me as we are beloved by God.
The divisive racist perception dissipates into the harmonious racial vision.
This kind of love was modeled by six Black Catholics who are on the road to canonization: Venerable Pierre Toussaint, Venerable Henriette Delille, Venerable Father Augustus Tolton, Servant of God Mother Mary Lange, Servant of God Julia Greeley and Servant of God Sister Thea Bowman.
At the conference, we learned how, even as winds of racism blew with hurricane force, they loved with the heart of Jesus . . . and so must we all.