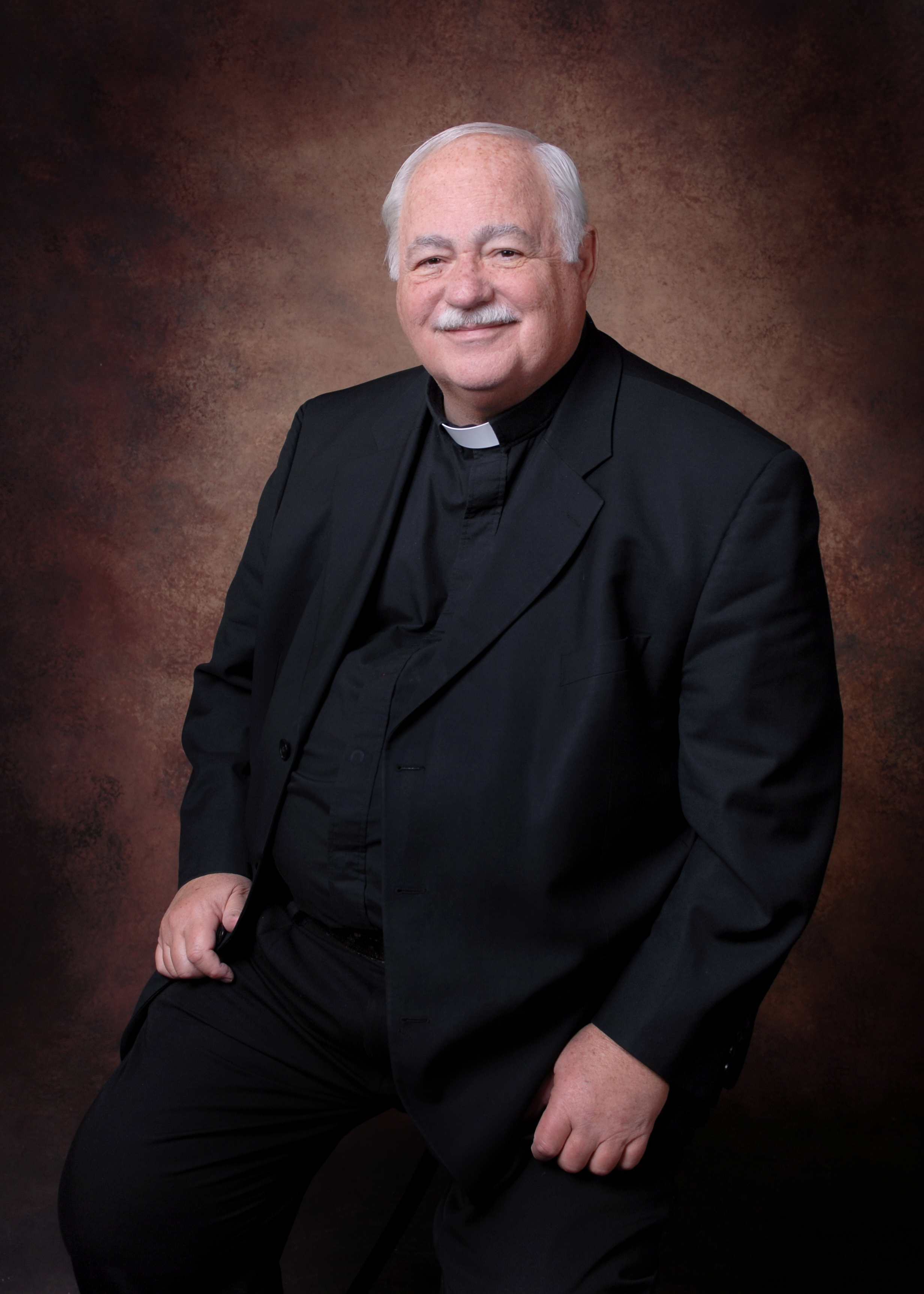 by Therese Park
Recent news that Monsignor Charles McGlinn lost his leg to amputation surprised me and all who heard the news.
He had been the pastor of Cure of Ars Church in Leawood where I was a parishioner for several years.
Like other parishioners, I knew our pastor has been fighting silent battles with his foes for many years — heart problems, kidney dialysis, foot surgery — all rooted from his long battle with diabetes.
On the last Sunday of June in 2015, he unexpectedly delivered his farewell speech, saying he had been dealing with serious health issues for a few years and that it would be better if a younger and healthier priest replaced him to fulfill the many projects he and the parishioners had been working together on.
This new crisis — amputation — was unexpected for Msgr. himself. He had been living in California with his brother and his wife since January this year but returned to the Kansas City area in May for his 50th anniversary of his ordination to the priesthood.
The good times with his diocesan brothers, his family and friends were short-lived. During his regular checkup, his doctor delivered devastating news: gangrene had settled in his right foot and he needed surgery.
Things happened fast as he was admitted to a hospital, and after a series of tests, he was sent to the surgery room. After what seemed like an eternity, he woke up in a recovery room.
He was glad that the surgery went well and that he'd be in the hands of good doctors, and that recovery was only a matter of time.
After a week of recuperating in the hospital, he was released and transferred to a Catholic nursing facility in Olathe.
As one who wrote about him for Father's Day in 2015, I mustered my courage to ask him if I could visit.
Msgr. McGlinn graciously granted the privilege, with some instructions.
I visited him last Thursday afternoon, my first visit with him since his retirement two years earlier.
Sitting in a wheelchair, Msgr. looked gaunt and thinner than I remembered.
He reminded me of one of the war veterans whom I have interviewed and written about.
In a sense, Msgr., too, has been fighting many battles with his foes, while serving God with "Duty, Honor, and Church" all his life.
Unable to hide my shock and sadness at seeing our "Shepherd" in such a condition, I said, "Msgr., it must have been very difficult to lose your leg all of a sudden."
He looked at his amputated leg, as if trying to remember how it used to be.
"Yes, it's hard," he said. "I can't fight with anyone now without my two legs," he said, trying to smile.
I couldn't help but laugh. Though he has lost so much in the long battle with a devastating illness, he still has a sense of humor!
What makes him maintain his inner strength?
Realizing that he looked tired, I said, "I'll let you rest, Msgr. Please know that I'm praying for you."
Monsignor McGlinn thanked me.
As I walked out, I remembered his poem "Lord of Strength," in his collection of poems "Poem Prayer" (published 2016)

that

was distributed to the parishioners of Cure of Ars as his lasting gifts.
The Lord of strength
Jesus, You are my strength and hope

When things

are

going wrong

When bad things occur

in life

It

is

You who makes me strong.

Give me patience, give me strength,

Help me endure the tide

Of

conflict, fear, and violence

Stay, Lord, stay by my side.

Lord,

I place my soul into your hands,

All my pain and fear

I trust in you; I can go on

,

Be with me today, my Lord,

Lift up my heart; show me the way.

So I won't get lost.