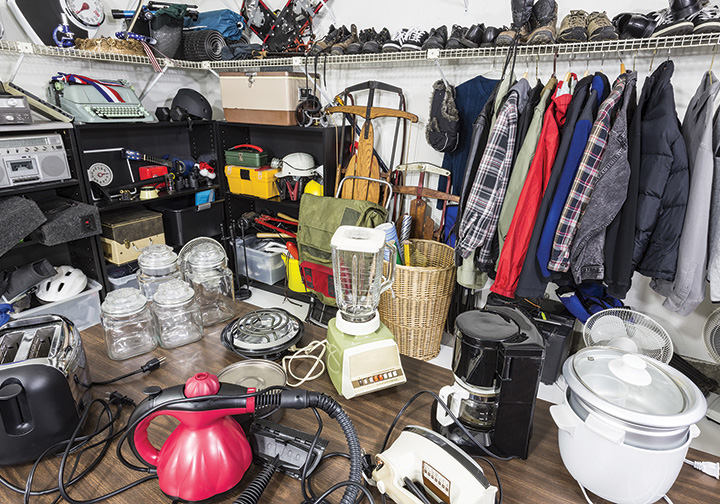 by Jill Ragar Esfeld
jill.esfeld@theleaven.org
OVERLAND PARK — There's a new game in town for Catholic Charities of Northeast Kansas. This month it launched Morning Glory Estate Sales.
The name is a nod to the Blessed Mother and to the flower as a symbol of trust.
The new venture will provide clients an experienced and professional estate liquidation service as they downsize their own homes or deal with the property of loved ones who have died.
The cost of the service is competitive but with one important difference.
"The norm in the [estate sale] industry is about 40 percent to the service. So, the client would get 60 percent," said manager Ginger Jackson. "But what's different about us is all the funds that we make will go back into Catholic Charities.
"So, it will be a nonprofit for us, but the client will make money."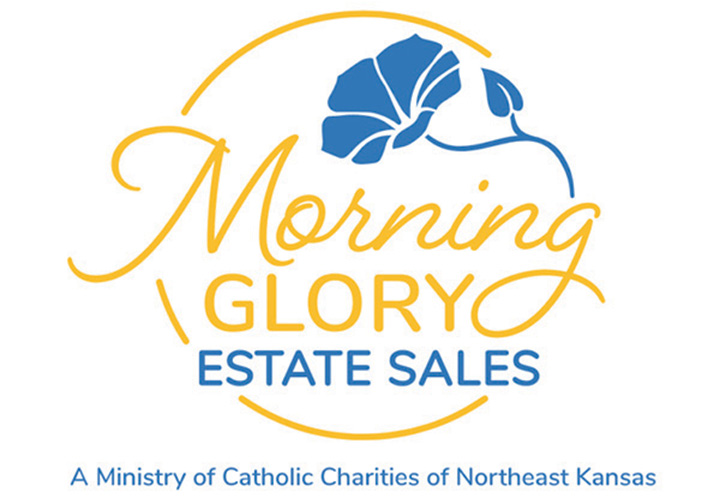 Funds will be used to support more than 30 programs designed to stabilize and strengthen individuals and families throughout 21 counties of northeast Kansas.
"After the success of TurnStyles thrift stores," said Catholic Charities of Northeast Kansas president and CEO Lauren Solidum, "we knew we needed to invest in ourselves to generate more funds to support our various ministries and further supplement the generosity of our donors."
Nearly two years ago, Catholic Charities internally launched a social enterprise incubator, encouraging staff to submit innovative and practical ideas.
"There's such a great wealth of knowledge and commitment to those we serve within our teams," explained Solidum. "This was an opportunity to engage them, tap into their areas of expertise and invite them to share ideas that would align with our mission strategy."
One of those ideas was developed into a business plan for Morning Glory.
Jackson, who was hired last October to launch the business, has more than 20 years of experience dealing with antiques, retail and consignment sales, home staging and online auctions.
She's excited to help people with their estate liquidation needs, whatever they might be, starting with a free in-home consultation.
"It's an emotional experience for them," said Jackson. "So, we go in and basically hold their hands . . . and walk them through the process.
"We definitely respect their items because no matter what it is, it tells a story, the history of their life."
The estate sales team will always approach the process with the philosophy of Catholic Charities at the forefront.
"Our purpose will be to animate the Gospel of Jesus Christ, giving them peace of mind," said Jackson.
Morning Glory will handle the entire estate sales process, from pre-sale organization and pricing to final staging, sale and post-sale home clean-out.
Items that can't be sold are often disposed of by other estate sale companies, but Morning Glory has more avenues to repurpose items through the TurnStyles thrift stores as well as the refugee program and family support centers.
"There are places we can put items that will be helpful to other people," said Jackson. "That has a positive and lasting impact on the community.
"Anything we can repurpose, we will."
As Morning Glory Estate Sales launches this month, the enterprise is focusing on Johnson County only, but eventually it hopes to grow to serve the entire 21-county area of Catholic Charities of Northeast Kansas.
The top priority in growing the enterprise is always to give clients peace of mind and approach the process with compassion.
I think that's reflected in the name," said Jackson. "They're going to trust us, I hope."
About Morning Glory
Morning Glory Estate Sales will provide an experienced and professional estate liquidation service to clients living within Johnson County, with the intent to expand the enterprise's service area in the near future.
If you are interested in learning more about Morning Glory Estate Sales or would like to schedule a free in-home consultation, contact Ginger Jackson by email at: gjackson@catholiccharitiesks.org or call (913) 433-2081.