by Moira Cullings
moira.cullings@theleaven.org
OLATHE — Residents at assisted living and nursing home facilities across the country have been physically isolated from family and friends for weeks now due to COVID-19.
Without visitors, many of these residents are feeling isolated and alone.
So, when Mikey Needleman's friend, who works for Kindred Hospice, invited him in March to perform for nursing home residents outside their windows, he thought it was a fantastic idea.
There was just one problem.
"As she was explaining it to me, it was clear that it would be impossible for me to play to all the windows at once," said Needleman.
To address this problem, the Kansas City musician invited his dad, Mike, to play on the opposite side of the building.
"That first experience was a huge success," said Needleman. "The residents and staff were so grateful.
"And my dad and I were so thankful to be able to provide a little bit of light to the isolated and vulnerable."
The pair began playing at other facilities, but soon decided to invite other musicians to join them in order to cover more ground.
On May 18, the Needlemans got their wish, as they were joined by six other musicians at Villa St. Francis, a Catholic care center in Olathe, where they each played in a different spot outside the facility, showering residents with music and joy.
Caleb Blacksher, Bradley Eichenberg, Nick Marshall, Nick Nave, Jillian Riscoe and Jeff Zarcone sang a variety of songs, including "Lean on Me" by Bob Withers, "Drift Away" by Dobie Gray and "Hold us Together" by Matt Maher.
Residents and staff members, who opened their windows or sat outside their doors to listen, cheered after each song.
Viewers also tuned in online, as the performances were posted on Facebook Live under the calendar event "Lean on Me: 8 Musicians Bringing Music to the Isolated" discussion page.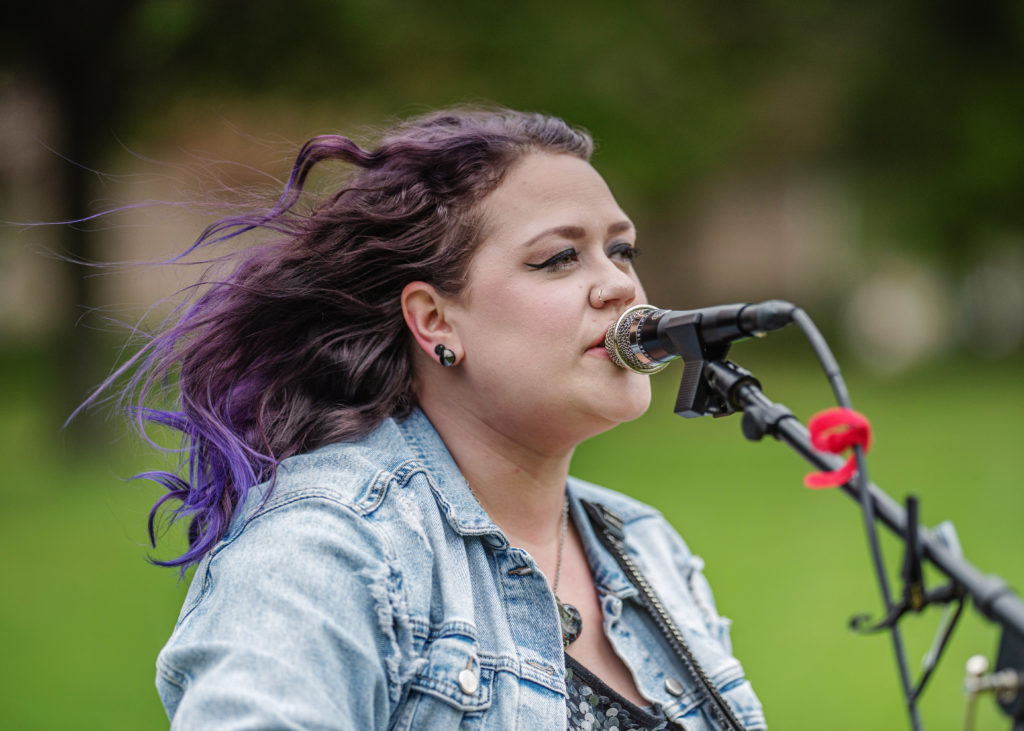 The senior Needleman, who plays at Villa St. Francis regularly, said he hopes the experience brought residents "great joy and comfort to know that there are many others beyond the walls of the facility who truly care about them, and that we recognize the difficulties they face — coronavirus or not.
"I know how much this type of entertainment is appreciated there by both the residents and staff alike.
"This event gave me a chance to reconnect with the facility, and the opportunity to perform with my son," he said.
For Mikey, it's important to let the residents know that they're not forgotten.
"Everyone is being affected by this pandemic in a unique and difficult way," he said. "Loneliness and anxiety can be a very dangerous result of the lockdown mandates.
"When the residents look out their window and hear music being played for them, they gain a sense of connection with the outside world, and [that] can hopefully help them to feel less alone."
Mike hopes all who viewed the performance know "that although God created us all as being individually different, we are, in fact, connected by his great love for us.
"It is this love we share that brought these performers together . . . so that others may become distracted from issues of the day and know that there is hope and good times ahead for us all."