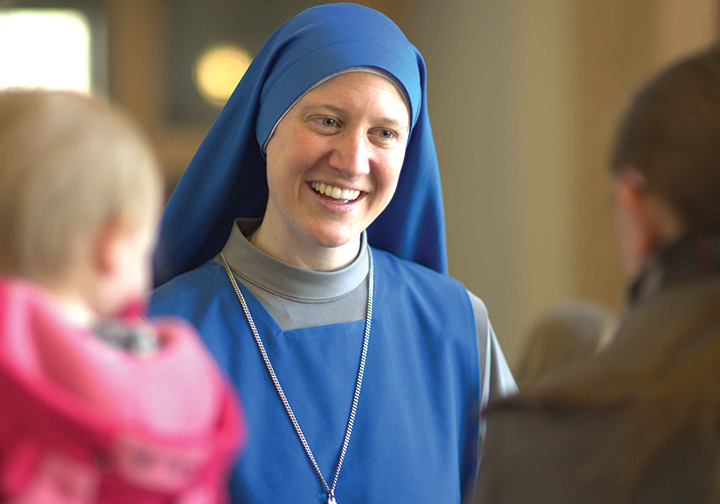 by Jill Ragar Esfeld
jill.esfeld@theleaven.org
LENEXA — Sister Mary of the Kenosis is not afraid.
Her family and her friends are afraid for her, but she has only hope and confidence in the future.
"God has made it so clear to me that this is where he wants me," she said. "It doesn't make sense not to go based on the fear of what might happen."
And so Sister Mary, a former member of Holy Trinity Parish in Lenexa, has moved to Lithuania.
There, she will help establish the first contemplative cloistered monastery at the request of the bishop in the Diocese of Paneve‑ys.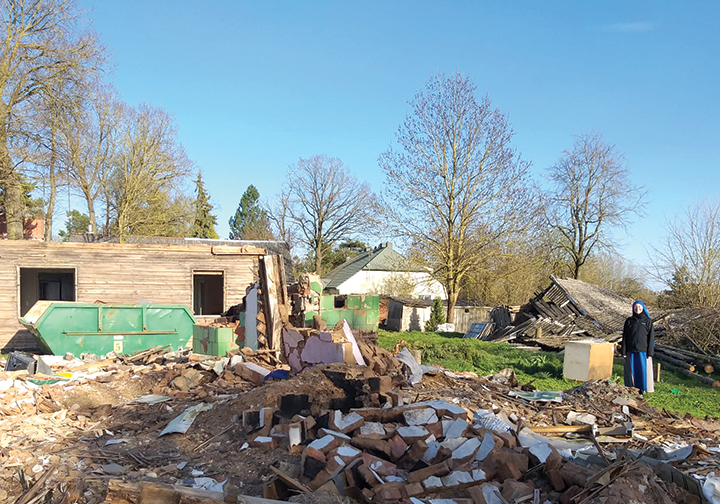 Sister Mary (formerly Briana Murphy) is a member of the religious order of the Servants of the Lord and the Virgin of Matará (SSVM), the female branch of the Religious Family of the Incarnate Word.
She is a contemplative Sister. In 2019, she entered a cloistered monastery in Italy. She just finished her initial formation and will take her final vows in 2023.
"So, my first mission is for this monastery in Lithuania," she said.
She believes the timing is clearly God's plan, because prayer is desperately needed in her new corner of the world.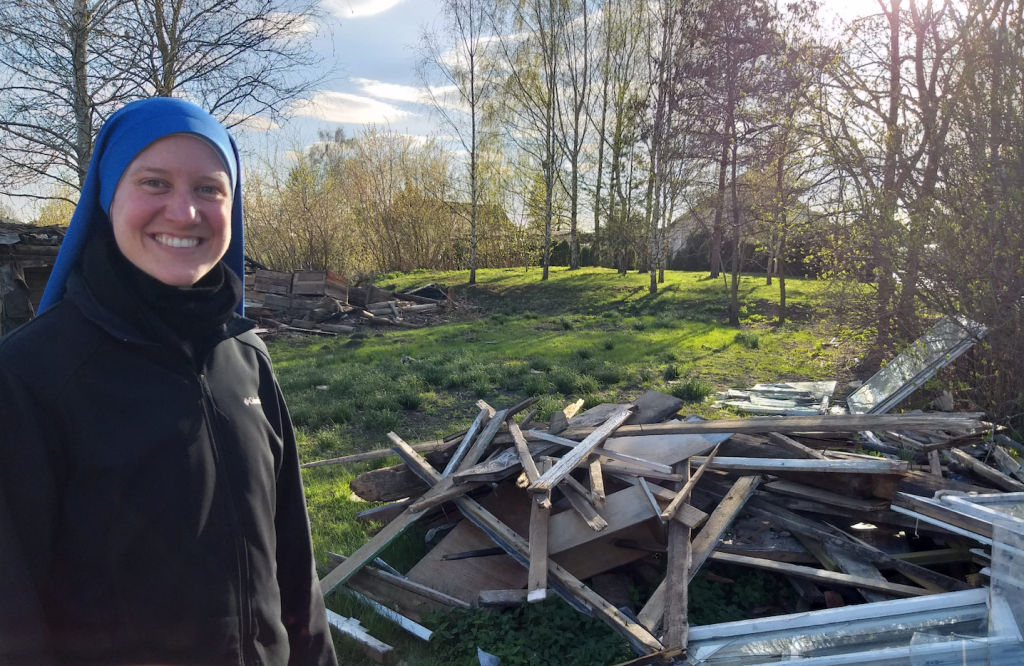 The day Russia attacked Ukraine, the Lithuanian government declared a state of emergency.
As the war continues, this small country is looking over its shoulder in tense anticipation.
"It is still peaceful here now," said Sister Mary, "but the people are very afraid. It's still fresh how they suffered under communism.
"And something very particular to Lithuania is it remained Catholic throughout [communist rule]."
Indeed, the country has a great devotion to Our Lady of iluva, an apparition of Mary that took place in iluva, Lithuania, in 1608.
"It was because of the apparition that the country converted to Catholicism," said Sister Mary. "The Hill of Crosses is a beautiful testimony to the strength of that faith."
A renowned pilgrimage site, the Hill of Crosses is situated outside iauliai, in northern Lithuania.
As a sign of devotion dating back to the 19th century, people place crosses on the hill.
During the Soviet occupation, the crosses became a symbol of Catholic nonviolent resistance to communism.
The Soviets bulldozed the Hill three times, in fact.
But the Lithuanians persisted in replacing the crosses.
Today, there are over 100,000 crosses on the Hill.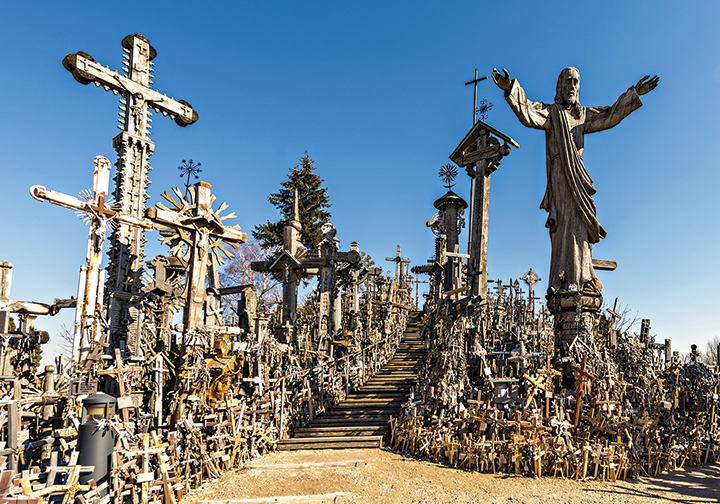 Catholic faith is once again helping the Lithuanians endure a threat to their freedom as they welcome and comfort refugees from Ukraine.
What better time to build a sanctuary of prayer?
* * * * *
The monastery will be a place where contemplative Sisters live and pray, and it will include a chapel where local Catholics can gather to celebrate Mass and pray with the religious community.
Fortunately, Sister Mary is not alone in her mission; four Sisters will be establishing the monastery.
"Thanks be to God, I am not in charge," she said.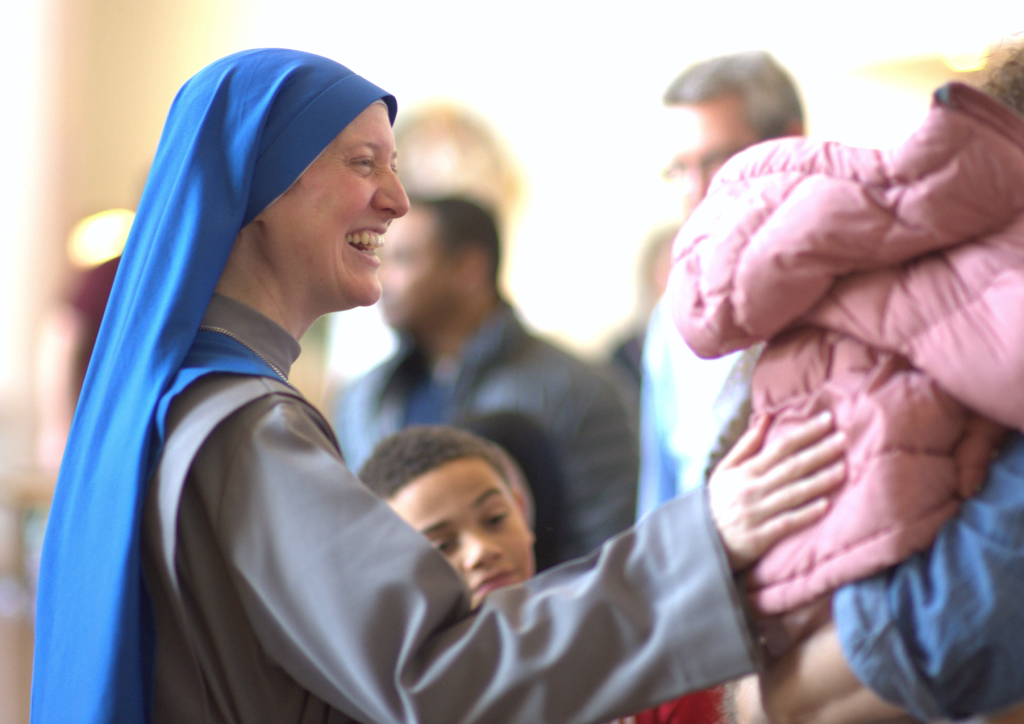 Her superior has been in Lithuania for a year. The Religious Family of the Incarnate Word apostolic priests have been in Lithuania since 2004, and the apostolic Sisters' community was founded in 2008.
Before departing on her mission, Sister Mary visited Holy Trinity where she reconnected with family and friends.
Kathleen Fox, director of Gratia Plena House of Discernment for Women, first met Sister Mary when she was in Holy Trinity's Life Teen program.
"I met her as Briana Murphy," she said. "And there was just something unique about Briana, and prayerful.
"I was not in any way surprised when she became a Sister."
Nor is Fox surprised at Sister Mary's courage in undertaking this first mission.
"When I was with her, and she shared that with me," she said, "I didn't detect any sense of fear.
"I think I know her well enough to know she would lay down her life for the Lord."
Accustomed to days filled with silence and prayer, Sister Mary's life is very different now.
"It's definitely a challenge," she said.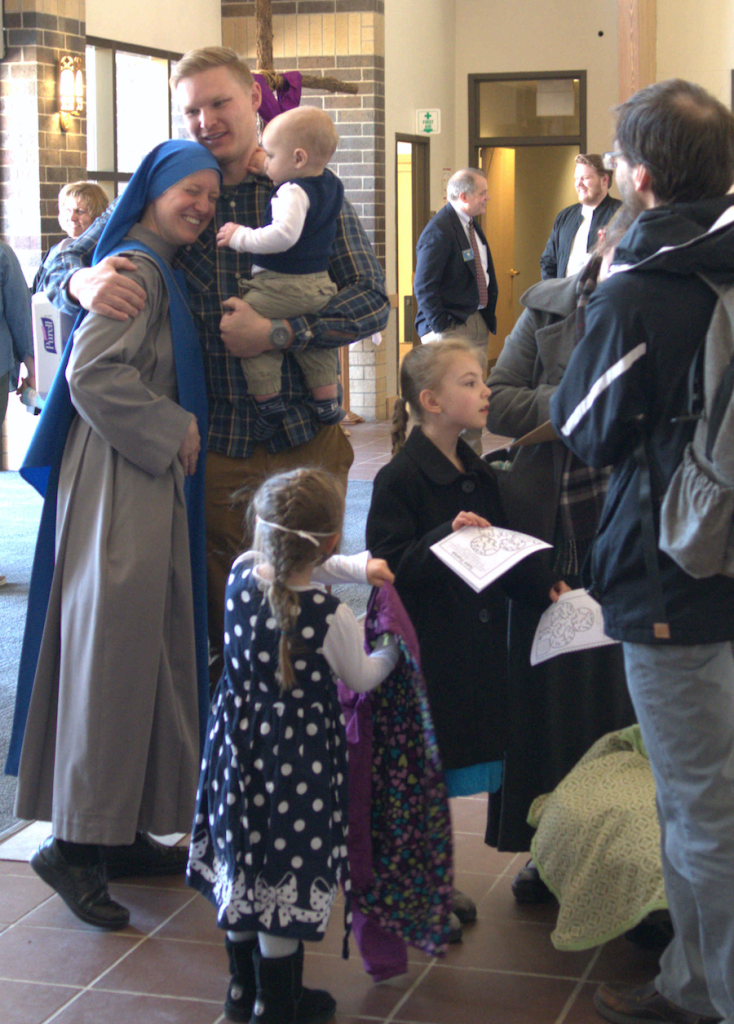 The demolition process on land provided by the Diocese of Paneve‑ys has begun. The next step is raising enough funds to begin construction.
The Sisters are in great need of support. And though she longs for her cloistered, quiet, prayerful life, Sister Mary is being bold in asking for help.
"The thing is, I'm not asking for me," she said. "This will be my home. But at the same time, this is a project for the good of the whole world.
"So, it's not difficult."
Fox believes the decision to give shouldn't be difficult either.
"We're all being exposed to the horrors of what's happening in that part of the world," she said. "And interiorly, we're clamoring for a way to help those people.
"If someone has the means to help bring about such an incredible good in that part of the world, why would you not do it?"