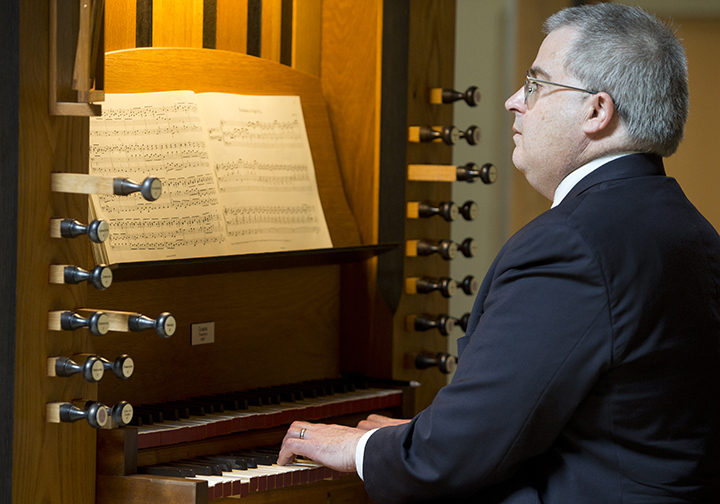 by Joe Bollig
joe.bollig@theleaven.org
KANSAS CITY, Kan. — A Catholic school here will get a fundraising boost through the efforts of a dedicated musician playing the works of a famous, deceased Lutheran.
Douglas O'Neill, director of formation in sacred music and liturgy at Christ the King School, will offer a series of 14 concerts presenting the complete organ works of Johann Sebastian Bach.
The concerts will benefit the Christus Rex Schola Cantorum of the school. The concerts will be free and open to the public at various locations over the next two years, with freewill offerings accepted at the concert or online.
No doubt Bach would have approved. He was, among other things, a teacher of young students himself.
The first concert, featuring an Easter- themed program, will be presented at the Martin Pasi organ at 7 p.m. on May 20 at the Westport Presbyterian Church, 201 Westport Rd., Kansas City, Missouri.
For future concert dates and locations, go online to: ctkclassical.org/sacred-music.html.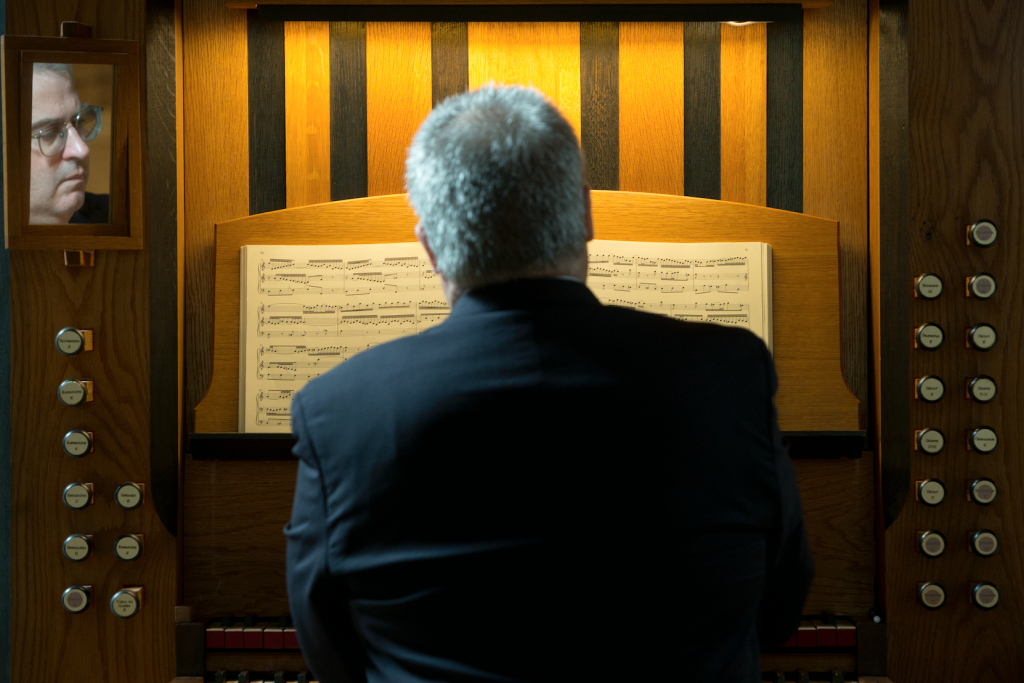 This is a tremendous commitment by O'Neill, and he's happy to do it. He loves Bach, his school and his parishes.
"It's something I've been considering for a while," said O'Neill, who is also director of music at Christ the King and Blessed Sacrament parishes in Kansas City, Kansas. "I want to immerse myself in the great music of the master composer. But also, our program needs publicity and support, so I thought that I could link those since Bach has name recognition."
But why all the back-to-back Bach?
"His music is masterful," said O'Neill. "He's the bread and butter of all organists. His music reflects our mission as a classical school because Bach's music shows such a high level of form, skill of composition and joy. It's intellectually remarkable but speaks to all people as well. His music has a nice balance of faith and reason, of the intellect and the soul."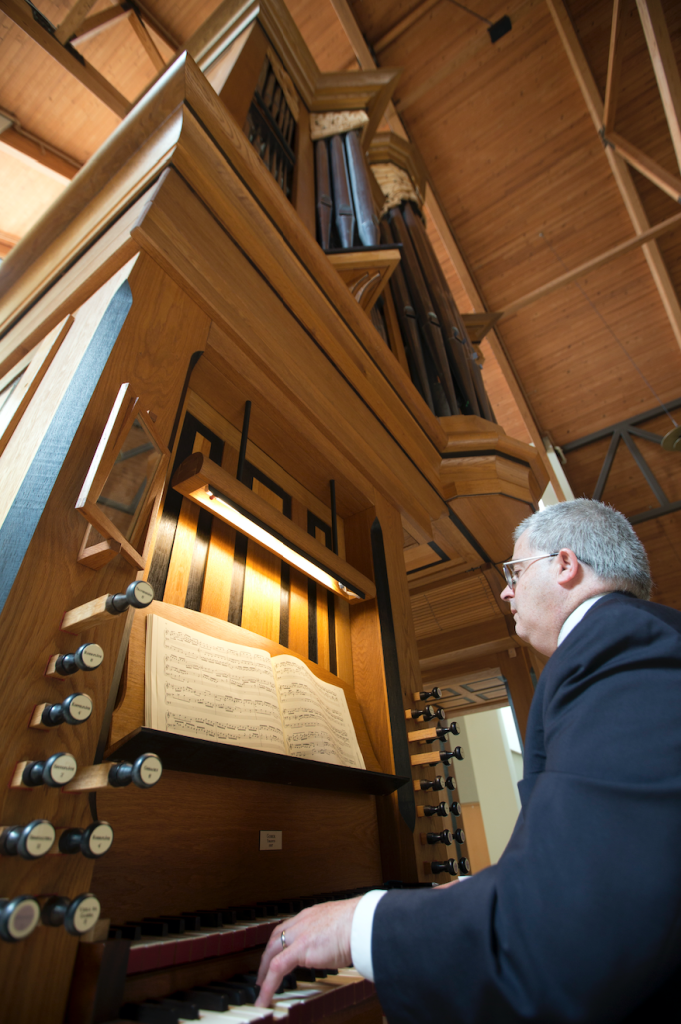 The term "schola cantorum" might be unfamiliar to many. It's a Latin term for "school of singing." This ancient term goes back to the monasteries of medieval Europe, when groups of monks or even students at a cathedral school were trained to chant certain parts of the Mass.
Having a "schola cantorum" fits in well with the model of the classical liberal arts educational model, said O'Neill. It connects intellectual and spiritual formation in the students, and it connects the school to the parishes.
"The children of the choir rehearse during the school year but are the principal choir of the parishes," said O'Neill. "It's somewhat unusual. A lot of Catholic schools have very fine music programs, but the goal is to prepare special-event concerts. They may sing for a school Mass but rarely for a parish Sunday Mass.
"Whereas, by contrast, our parishes and school are very much tied. Father Nick Blaha, our pastor, is trying to strengthen the bonds between [the school and parishes]. He's stated this is the parish choir. It's a model that's more common in Europe — in Britain and Anglican churches especially. We don't have an adult English choir, but there are a few Spanish choirs that sing for Spanish Masses. The ['schola'] is not the only parish choir."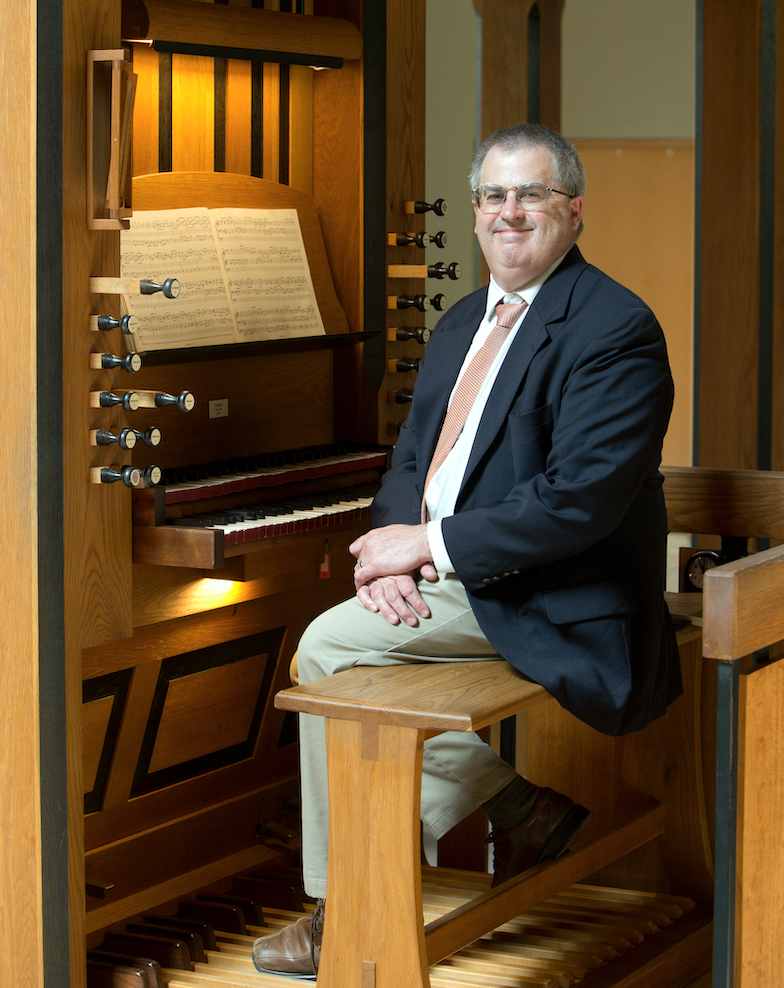 The "schola cantorum" has had a tremendous impact, said principal Cathy Fithian.
"I appreciate that Mr. O'Neill has really thought about different ways of raising money and awareness for the program we have begun at our school," said Fithian. "Since implementing sacred music, we're able to revel in the beauty of this integral part of the Mass."
Currently, the schola cantorum has 12 members. The majority of members are in the fourth and fifth grades, which is expected in a startup program that's only two years old, according to O'Neill.
Father Blaha is grateful for O'Neill's work at the school and parishes, as well as his ambitious concert series.
"I'm delighted that we have such a gifted and devoted servant of this kind of encounter with beauty on our faculty," said Father Blaha. "I think he is a remarkably gifted person and artist, and for us to be able put someone like him in front of our students, I'm delighted to see what effect that will have in 20 years.
"He is extremely zealous, extremely knowledgeable, and I'm constantly learning from him about how to be faithful to the liturgy of the church — and especially what the liturgy of the Second Vatican Council is asking us to do. I'm really grateful he's on our team."