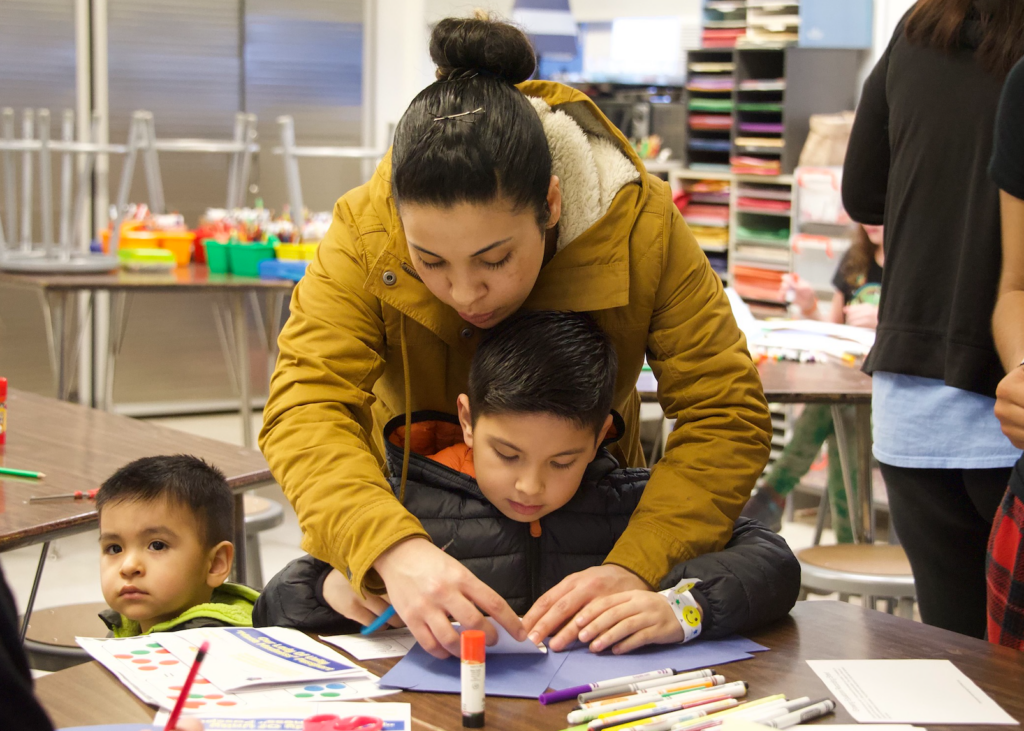 by Moira Cullings
moira.cullings@theleaven.org
KANSAS CITY, Kan. — On March 23, math problems were met with determination, humor and a little encouragement from moms, dads and siblings of students at Our Lady of Unity School here.
It was the school's first-ever Math Night.
Attendees were treated to dinner at the start of the evening. Each family was given a passport, and after their meal they visited eight stations where they played a different math game at each.
"Each math activity is a game that students could play with their parents to help increase problem-solving skills in math," said OLU principal Cally Dahlstrom.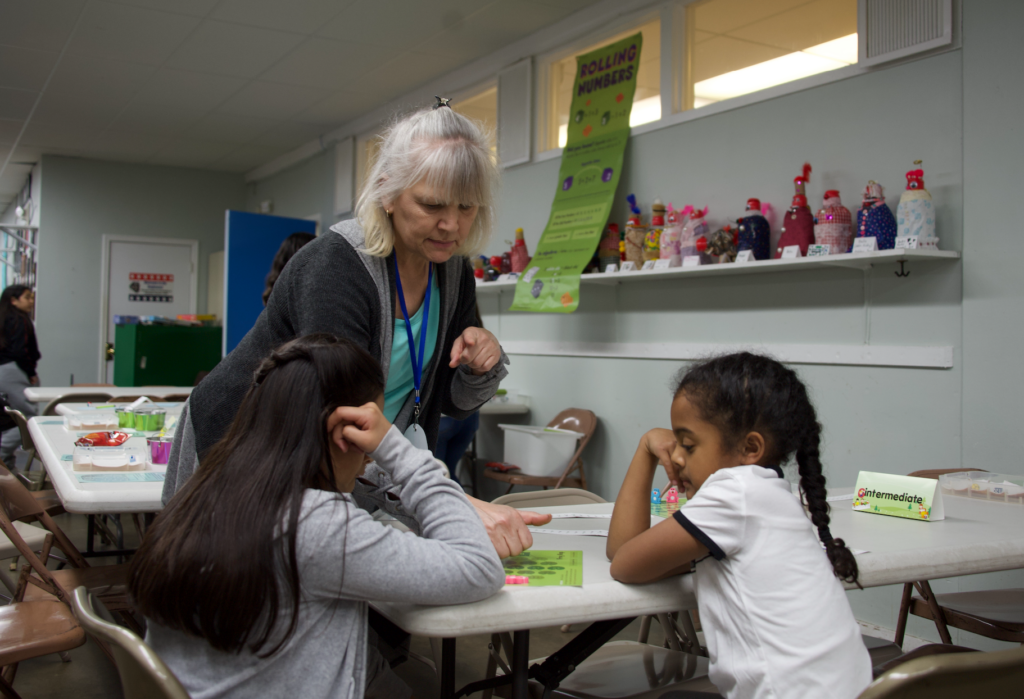 Families received packets with directions and tools to play some of the games at home. Those who completed all eight stations had the chance to win a family game package of their own.
The school used Title I funding to purchase a Nifty Numbers kit from Family Math Night. Each game had three levels based on age groups.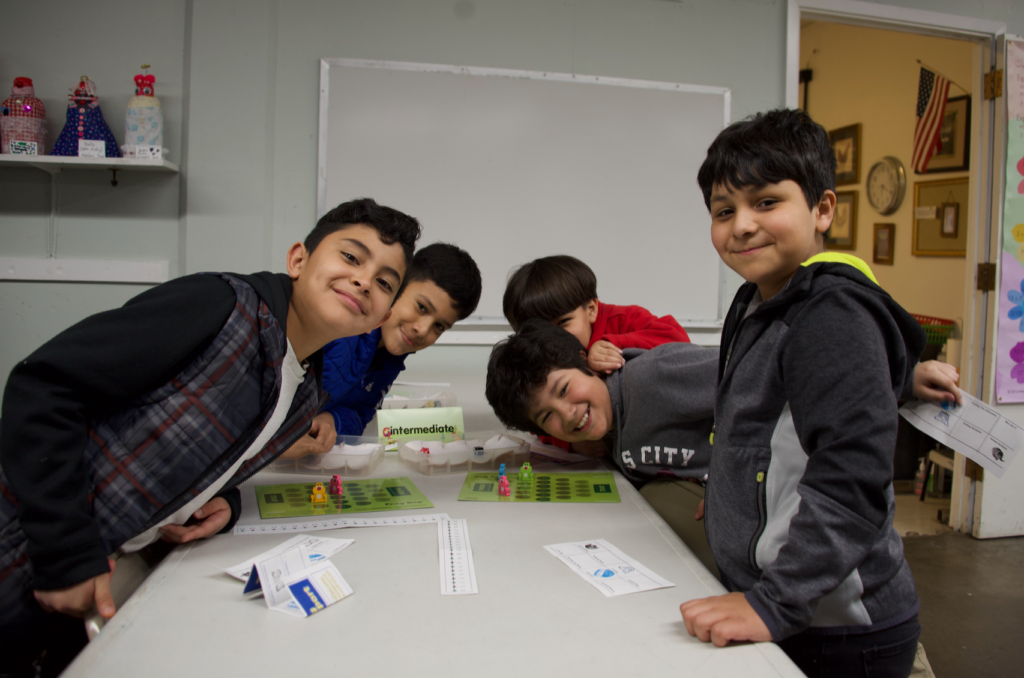 Stations were run by parent, student and teacher volunteers.
"I'm really big about playing games with the family because you learn how to count, one-to-one correspondence, taking turns and learning how to be a graceful loser and a graceful winner," said math resource teacher Mary Gentry, who organized the event.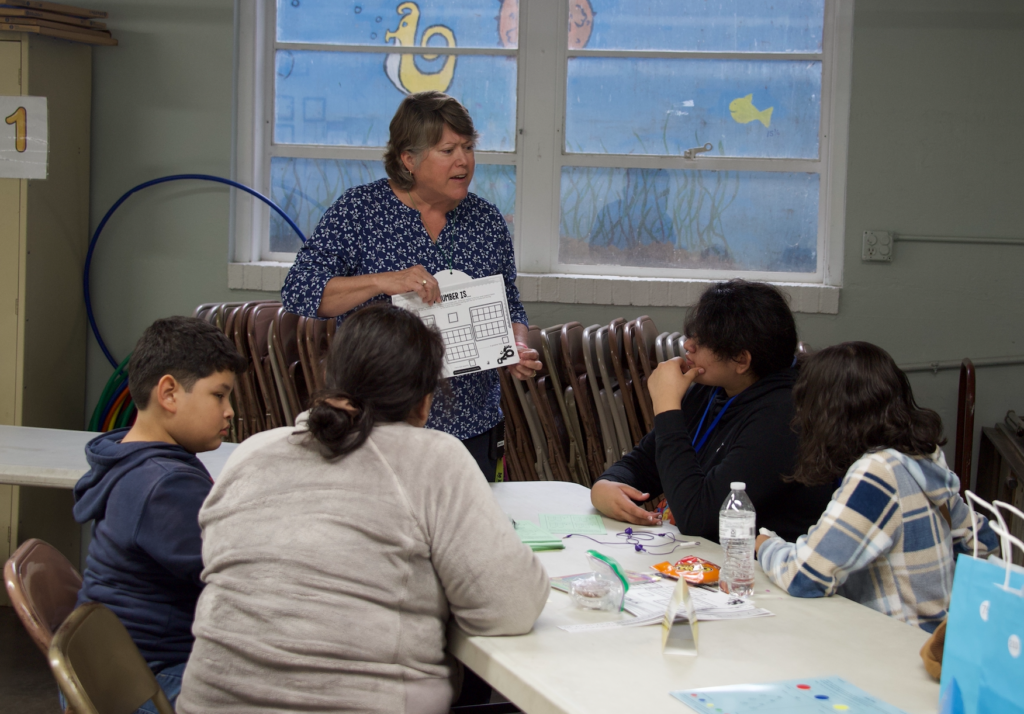 Math Night is similar to the school's Literacy Night, which launched in 2019. Dahlstrom said OLU planned on hosting its first Math Night in 2020 until COVID delayed those plans.
"We added a math night to increase parent awareness of activities they can complete at home with their students," said Dahlstrom.
"Many of our parents are not aware of how they can support their student(s)," she added, "and sometimes it's difficult for our teachers to communicate activities with our language barriers."
An important aspect of the evening was having translators who could provide the games in English and Spanish, since for the majority of OLU parents, Spanish is their first language.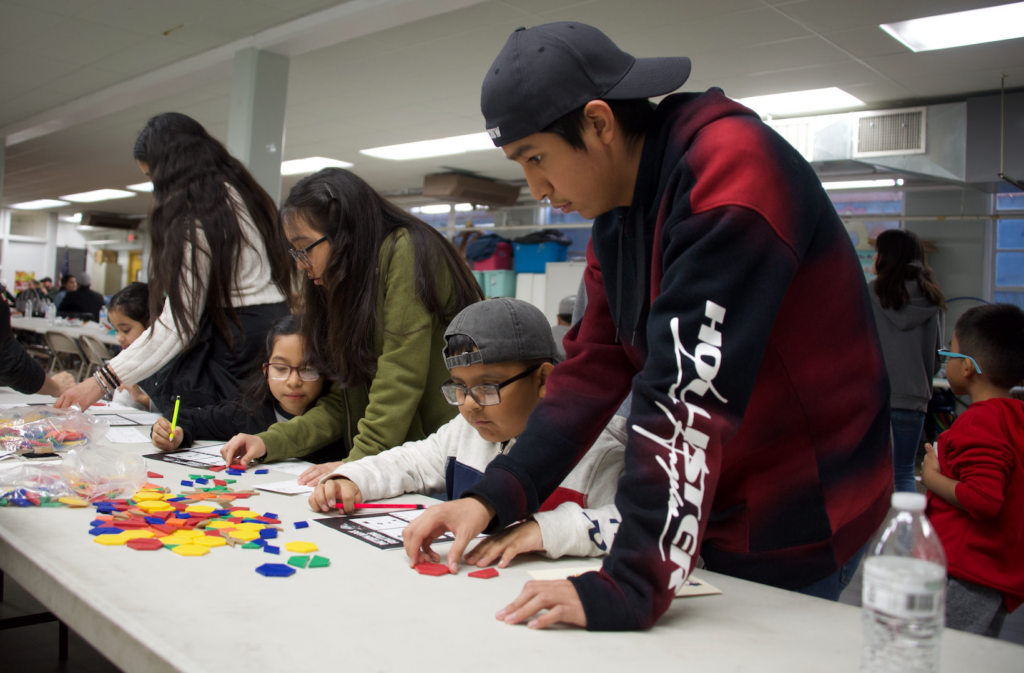 Gentry hopes parents will be encouraged to play with their children because of the lessons they can learn through educational games.
"I hope they feel very positively about math," she added, "because some people are very frightened of it.
"This is part of having a game night. It's showing them how fun math is and how you use it every day in real life."
Gentry said quick games that are easy to set up are the most effective because most OLU moms and dads are busy working full-time jobs.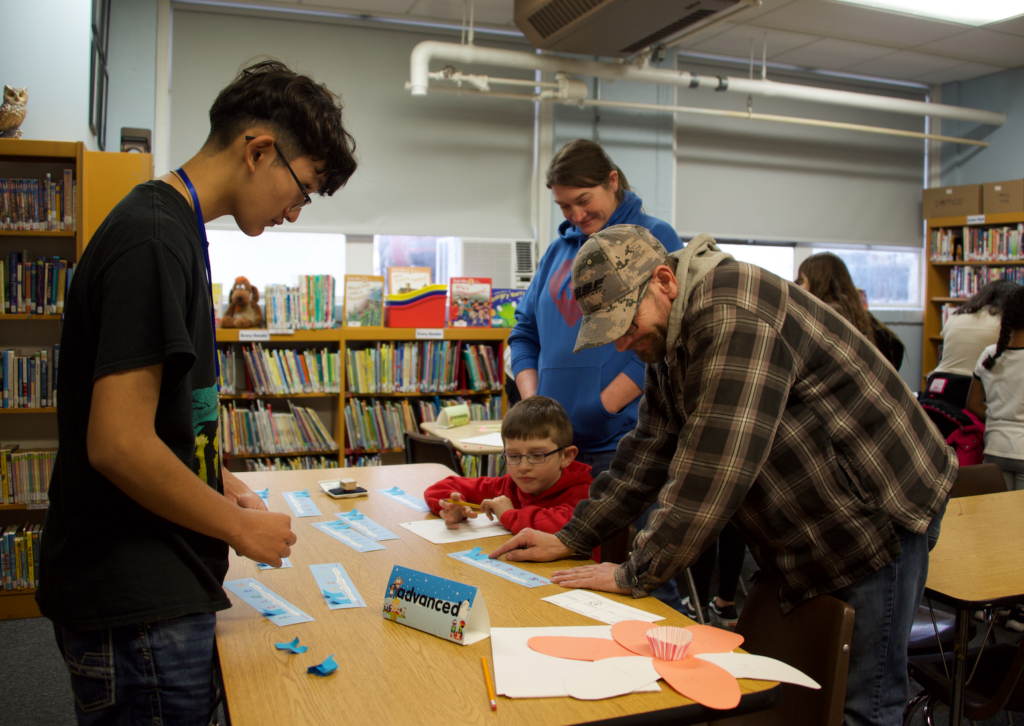 Events like Math Night are also vital because they help the parents feel comfortable and welcome at the school.
"They want to see where their kids are," said Gentry. "They want to see the teachers that their kid is talking about. They work — they don't get to come be a room mom or help in the classroom.
"[We're] trying to provide another chance for them to have one-on-one with teachers and staff [and] increase their comfort level to know that we're safe, we're loving and this is a good place to be.
"We want to make sure to provide more of that."