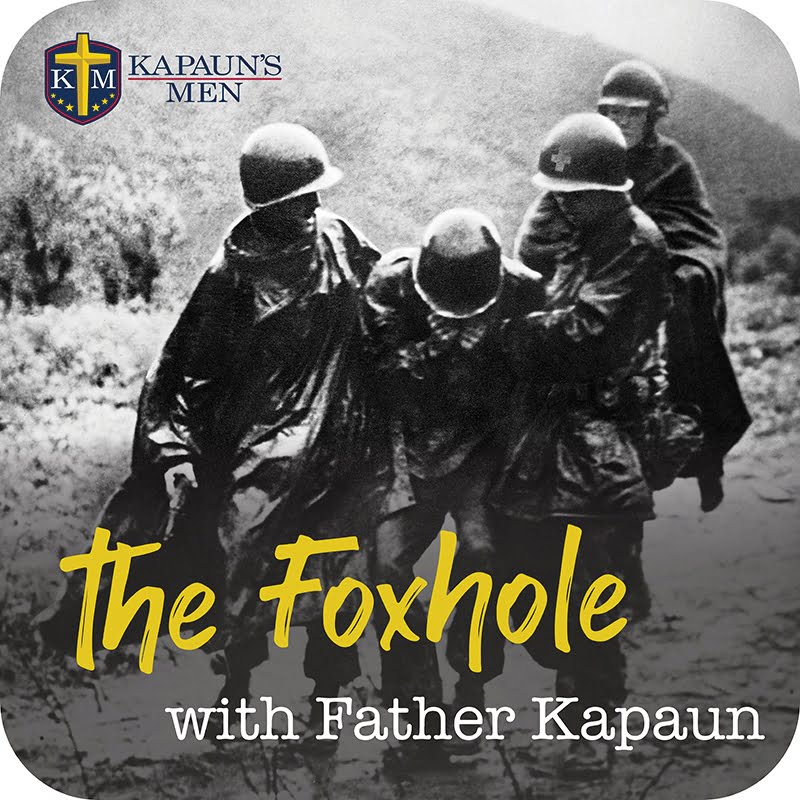 by Joe Bollig
joe.bollig@theleaven.org
KANSAS CITY, Kan. — The story of Father Emil Kapaun, the "Jeep priest" who ministered during two wars and died a prisoner of war in North Korea, is being shared now in a podcast.
"The Foxhole with Father Kapaun" features topics related to Servant of God Father Kapaun, said Scott Carter, the coordinator of the Father Kapaun Guild in the Diocese of Wichita.
As the U.S. Army chaplain encouraged the American soldiers who endured harsh conditions as captives of the Chinese Communists during the Korean War, the podcast offers encouragement by connecting listeners with ordinary people who are fighting on the frontlines of faith — often in extraordinary ways, said Carter.
"The Foxhole with Father Kapaun" is available at: kapaunsmen.com/foxhole on Apple Podcast, Spotify and other popular podcast venues.
The podcast, produced by a team of men who belong to the group Kapaun's Men, features guests such as Catholic speakers Chris Stefanick and Michelle Benzinger, military veteran Vice Admiral Jim Crawford, as well as ordinary men and women whose insight offers inspiration and strength for life's daily battles.
An upcoming episode features an interview with Catholic Medal of Honor recipient Pat Brady, a "Dustoff" helicopter ambulance pilot in Vietnam who, like Father Kapaun, put his life on the line to rescue fellow soldiers. He and his team of pilots rescued more than 20,000 wounded soldiers during one nine-month period.
The members of Kapaun's Men are committed to fighting their daily spiritual battles with Father Kapaun as their model.
Jason Searl, the chairman of Kapaun's Men, said the podcast helped the group's members stay connected during the pandemic. It began as a conference call every Wednesday morning.
"We began to record the calls, recognizing that the encouragement they provided could be a boost for others who couldn't make the live call-in time," said Searl.
They decided to share the podcast with the public.
"The podcasts are a great way to continue our mission to carry on Father Kapaun's legacy of hope and inspiration, and hopefully help his cause for sainthood," said Searl.