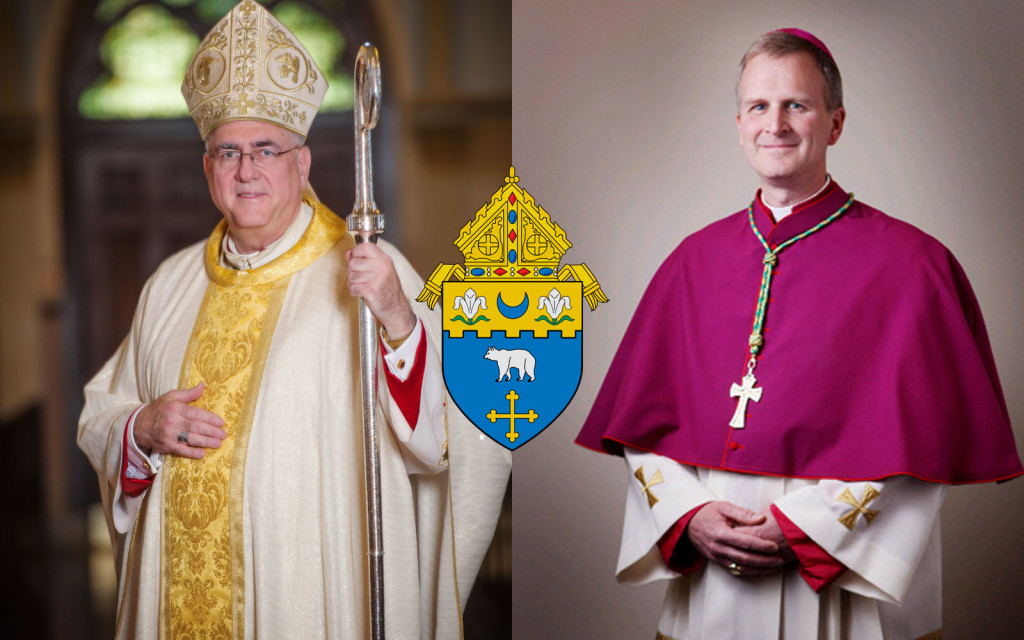 WASHINGTON — Pope Francis has appointed Bishop James V. Johnston, 55, bishop of the Diocese of Kansas City-St. Joseph, Missouri. Bishop Johnston has served as bishop of the Diocese of Springfield-Cape Girardeau, Missouri, since 2008. He succeeds Bishop Robert W. Finn, 62, who resigned April 21.
The appointment was publicized in Washington, September 15, by Archbishop Carlo Maria Viganò, apostolic nuncio to the United States.
Archbishop Joseph F. Naumann of the Archdiocese of Kansas City in Kansas has been administering the diocese at the request of the Vatican since the resignation of Bishop Finn. Archbishop Naumann will welcome and introduce Bishop Johnston to press and chancery staff at a 10 a.m. press conference this morning.
James Vann Johnston, Jr., was born October 16, 1959, in Knoxville, Tennesee. He is the oldest of four children of James Vann and Patricia (Huber) Johnston. He attended St. Joseph Elementary School and graduated from Knoxville Catholic High School in 1977. He earned a bachelor's degree in electrical engineering from the University of Tennessee in Knoxville in 1982.
He attended St. Meinrad School of Theology in Indiana and obtained a master of divinity degree in 1990. He was ordained a priest of the Diocese of Knoxville on June 9, 1990. He obtained a licentiate in Canon Law from The Catholic University of America in 1996. He served as chancellor and moderator of the curia for the Diocese of Knoxville and served in parish ministry.
On January 24, 2008, Pope Benedict XVI named him bishop of Springfield-Cape Girardeau. He was ordained sixth bishop of the diocese on March 31 of that year. Bishop Johnston is a fourth degree Knight of Columbus and a member of the Equestrian Order of the Holy Sepulchre of Jerusalem. He is a former member of the Committee on Child and Youth Protection of the U.S. Conference of Catholic Bishops.
The Diocese of Kansas City-St. Joseph comprises 15,429 square miles in the state of Missouri. It has a total population of 1,530,829 people, of which 125,854, or 8 percent, are Catholic.
Check back for continuing coverage throughout the day as more information and photos become available.