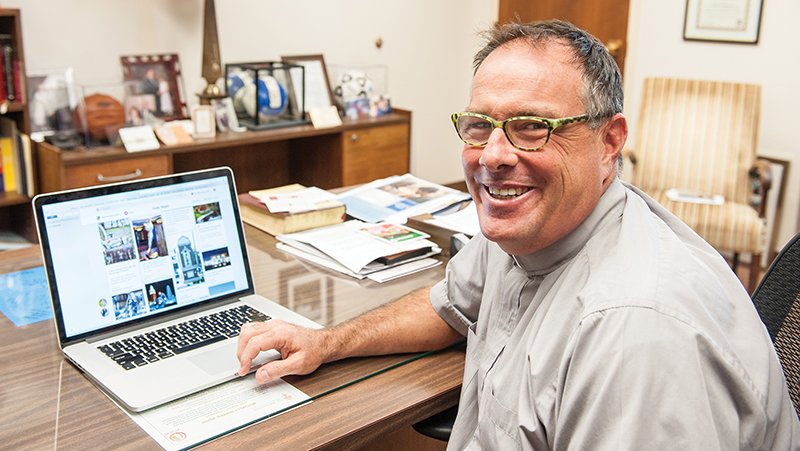 by Deacon Dana Nearmyer
When I was diagnosed with  non-Hodgkins lymphoma in 2018, my mind was swirling to find the best treatment plan, how to be the best version of me and how to say the important things that needed to be said to those near me. I was rocked to the core, but my focus became keen. 
While sitting down for my first eight-hour chemo infusion, I wrote down much of what I know from Jesus and the teachings of the church about passing on the faith.
My friends and colleagues took that very rough "chemo draft," added missing pieces and are making two books out of it.
One of those books "Enflame Our Hearts, Homes and Communities" will be free and e-published before Christmas in English and Spanish. This should be a useful tool for each of us to better pray, care and share with those precious to us.
Who is precious to you? How do you Invest your heart and soul into them? How do you share moments and give encouragement?
Each day is a such a treasure to be unpacked with Jesus, friends and family. We have developed a website with great tools and encouragement for passing on the treasures of our faith.
Go online to: archkck.org/Enflame to build up your toolkit for praying, caring and sharing.
Don't wait to build a plan to pass on these treasures. It takes time and hard-earned trust to build those bonds.
Check out our "Crowds to Three" plan to do like Jesus did and invest in your 3-12-72-crowds. Jesus invested time in his three — Peter, James and John —and his Twelve Apostles. He sent the 72 and spoke to the crowds.
One thousand five hundred convocation delegates, some from every parish, utilized these tools. These tools are open to you online at: www.archkck.org/Enflame. We encourage you to discern with these tools.
We are refining the resources based on feedback for the Lent 2020 launch of "Enflame Our Hearts, Homes and Communities," but you can get a head start in adopting prayer, care and share practices.
Many face-to-face opportunities are being offered to "Enflame Your Heart." Check out the Called and Gifted workshops, Village Fires and other opportunities on our website.
Camp Tekakwitha will be forming families, staff and our 5th- through 12th-grade campers in prayer, care and share living, developing our soul's desire to "Enflame our Hearts, Homes and Communities." Camp registration is open online at: www.archkck/camp.
I am now out of treatment for my cancer and my prognosis is good; every moment is so precious. I pray for God to guide us to care for those around us and to share the treasures of being Catholic. Join me: Invest in your three and 12.