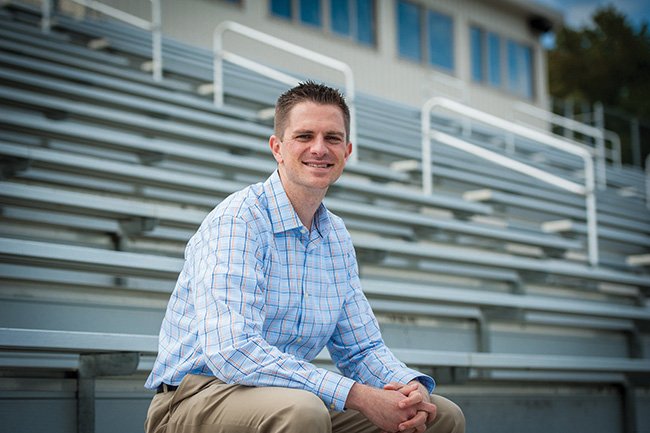 by Peter Piscitello
It's the beginning of a new season! Advent has arrived as a wonderful time of preparation and penance, helping us to prepare not just for another joyous Christmas celebration, but for the hour when Christ comes calling for us.
Of course, it's also the beginning of another kind of season in CYO. As basketball begins, it occurs to me that there's a parallel between the time of Advent and the way we approach sports.
We find this in the concept of practice. For the last month, hundreds of CYO basketball teams have been hard at work preparing for the season. Teams have practiced twice a week, building relationships between teammates, learning new skills and working to improve.
Younger children have started with the basics, learning to dribble, pass, shoot and play defense. Older kids have worked to continue growth from seasons past. All of them eagerly await the games that begin each December.
Children are not the only ones preparing. New parents attend our "Play Like a Champion Today" workshop and learn about the many benefits (and potential pitfalls) of participation and parenting in youth sports.
Coaches organize teams and prepare practices, deciding which drills will help their kids, what plays to teach them and handling the many duties involved in leading a team. They, too, attend clinics and programs designed to improve skills and their ability to teach the children on their team.
This time of preparation is important for everyone involved in youth sports. The planning and preparation allow us to assess a team or players' strengths and weaknesses, teach them important lessons, and get ready for the day when all that practice culminates in an actual game.
Yet, we also understand that that first game is not really a culmination, but rather another important step in the longer journey that is a season or a career.
Advent is also a time of great preparation. We assess our own faith development. We pause to understand how we've succeeded and failed in our relationship with Christ.
Our children learn about the great mystery of Our Lord's incarnation, practice prayers around the family Advent wreath and prepare to celebrate one of the great feasts of the year in Christmas. Yet even Christmas Day is not an end, but just the beginning of the Christmas season — one step in a faith journey we hope leads to heaven.
Practice is a critical part of the sports experience. During this Advent, may we take the time to consider what practices we put in place for our spiritual life, in order to grow in our relationship with Christ incarnate.
Perhaps then, we'll know the joy of the ultimate victory as we share in eternal life.