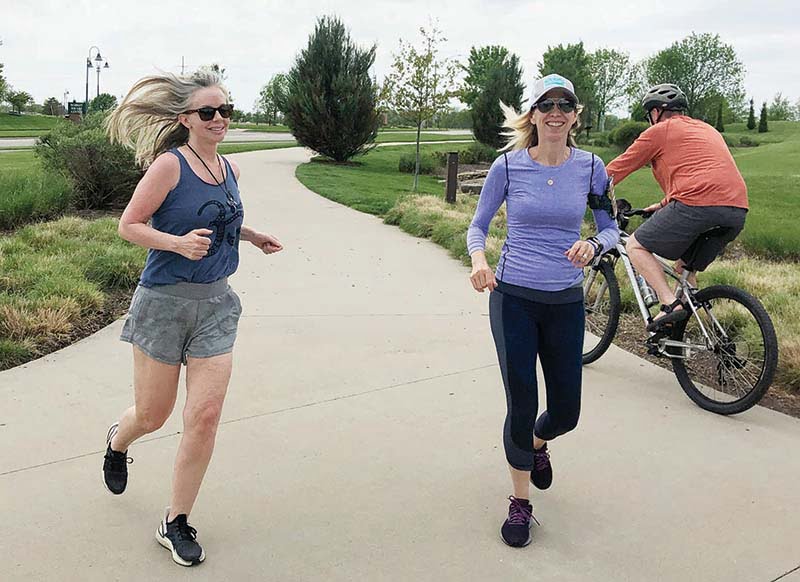 by Jill Ragar Esfeld
jill.esfeld@theleaven.org
LEAWOOD — Church of the Nativity parishioner Elise DiCarlo was a big believer in discussing the tough stuff.
She talked openly with her teenage son Jacob about depression and thoughts of suicide.
She begged him to reach out to someone if he ever felt that way.
"Promise me you'll tell your truth," she said.
A doctor, DiCarlo was well aware that teen suicide is a grave reality. And she knew it was an important subject to broach with her children.
But she didn't really think it would ever affect Jacob.
"My son was the perfect kid on paper, a 4.0 varsity athlete," she said.
Then she got a call from his school counselor.
Jacob was having "dark thoughts," said the counselor. And remembering the talk he'd had with his mother, Jacob said he knew he needed to get help before those thoughts caused him to do something drastic.
"He did everything he was supposed to do," said DiCarlo. "I talked to my kid and, instead of hurting himself, he went and talked to a counselor at school."
In the end, Jacob got the help he needed to start addressing his depression. And DiCarlo was more than glad that she had explained to him how to ask for that help should he ever need it.
But she wanted to do more.
And she knew just who to turn to for help.
"I asked my son, 'Would you share this?'" she said. "'If it would save one life, would it be worth it?'
"'I'm in,'" he said."
Only a short time later, DiCarlo attended a prayer service for a teen who had committed suicide. It was during that service that she was inspired to write the plan for Talk2Me, an accountability program that empowers teens to help other teens.
Talk2Me urges teens to fill out cards naming two "safe people" they can call any time — night or day — if they need to talk.
Teens involved in the program communicate and agree to be there for one another. They make a commitment to check in on one another.
They're also taught coping and problem-solving skills.
"They say it's 40 minutes between the time a person thinks about [hurting themselves] and takes action," said DiCarlo. "So, we want to get in there at seven or eight minutes and get them thinking differently.
"We give them things to do that move their body and move their mind."
As part of the training, Jacob presents his own story, so teens see firsthand that mental crises can be resolved.
"It makes me feel really good to know I am helping a lot of people with the hardship I went through," he said.
The program got off the ground last September. By spring, it had plans for presentations in many schools.
Then COVID-19 struck.
"This isolation is just crippling for these teens," said DiCarlo of the pandemic.
And, of course, that isolation just increases the risk of teen suicide.
Talk2Me's solution was the creation of free 5K virtual runs, which draw teens to its website and Facebook page, and also get them outside and engaged in activity.
The first two runs were a great success.
"All they had to do was go outside," said DiCarlo. "Walk or run a 5K, tell us [on the website] and we gave them a gift card.
"We just wanted to show that we care and make sure people get out."
DiCarlo looks forward to getting the Talk2Me program into schools again next year. But for now, she said, "We'll just reach the kids however we can, meet them wherever they are."