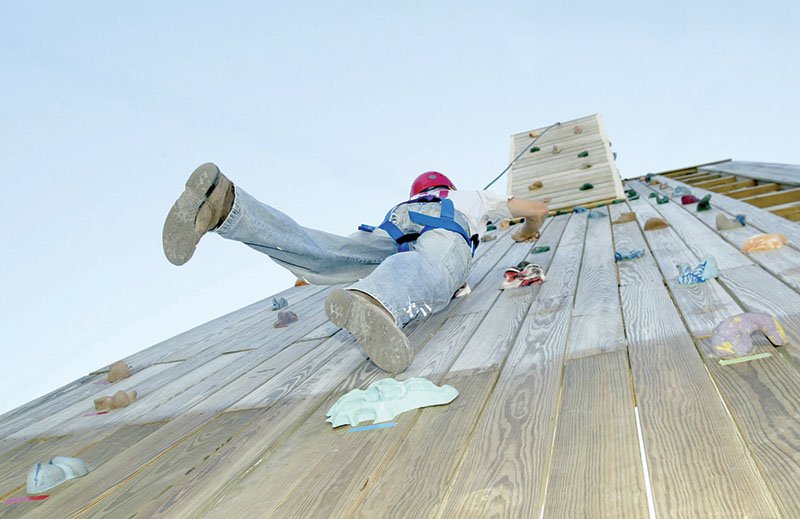 by Moira Cullings
moira.cullings@theleaven.org
Williamsburg — A campfire crackling under the stars; the smell of freshly cut grass; the contagious laughter of 'tweens and teens. This is Camp Tekakwitha.
It's hard to picture now, but in a few short months the hot summer sun will be shining down on campers as they enjoy all the activities camp has to offer.
This summer will be special, with the curriculum focusing particularly on the Year of Mercy.
"We write the curriculum fresh every single year based on what's on [the archbishop's] heart," said Deacon Dana Nearmyer, camp co-director and archdiocesan consultant for evangelization and Catholic formation of youth.
"This year, definitely the works of mercy — and especially how we live them out in our families — is really on his heart," he said.
The Camp Tekakwitha team has worked "very intentionally on creating the content for camp, based on knowing that kids are all the time making decisions about their faith and what they believe and don't believe," said Deacon Nearmyer.
January 26 is the opening day of registration for high school and extreme camp.
Registration opens for junior high camp on Feb. 2, and fifth- and sixth- grade camp registration begins on Feb. 9.
Those interested in family camp, which Deacon Nearmyer dubbed "the most rewarding camp of the summer," should send an email to Jennifer at: camptekreg@gmail.com after Jan. 26.
Camp registration is only online this year.
This is Camp Tekakwitha's 19th summer and the opportunities it offers continue to evolve each year.
"We're trying to use the finest things available in the camping industry with water slides, horses, climbing towers, mountain boards, mountain bikes and all the bells and whistles there," said Deacon Nearmyer. "But even deeper than that, every other session, every other hour, [the campers] do either a high adventure activity or this Catholic formation study where they learn deeply about our faith.
"It's just profound to hear what their reactions are about encountering God firsthand."
This year, Deacon Nearmyer and his wife and co-director Deborah will have extra help from the camp's new assistant directors, Allie and Drew Foster.
"After working at Camp Tekakwitha for seven years, I have been blessed by the incredible community, countless friendships, and amazing formation by the Nearmyers," said Drew.
"I cannot see any better way to spend my summers than being there and helping young people encounter Jesus," he added.
The Fosters will dedicate their time to assisting the Nearmyers in the day-to-day operation of the camp and training the staff, among other things.
Both Allie and Drew believe this camp is special because of "the incredible community and culture there. At Camp Tekakwitha, people discover the love Jesus has for them and bring that home to their family, their friends and their schools."
"Being a young person is super confusing right now and there's so many messages being shoved on kids," said Deacon Nearmyer. "The compression they're under is unbelievable.
"So, all the things we study are really rooted in what it means to walk the halls of their school and to be the person their family dreams they're going to become."
The camp aims to "walk [campers] into a really confident life," he said.
"We really try not to have the faith be something that's a separate afterthought," he added. "It's deeply integrated into everything we do."