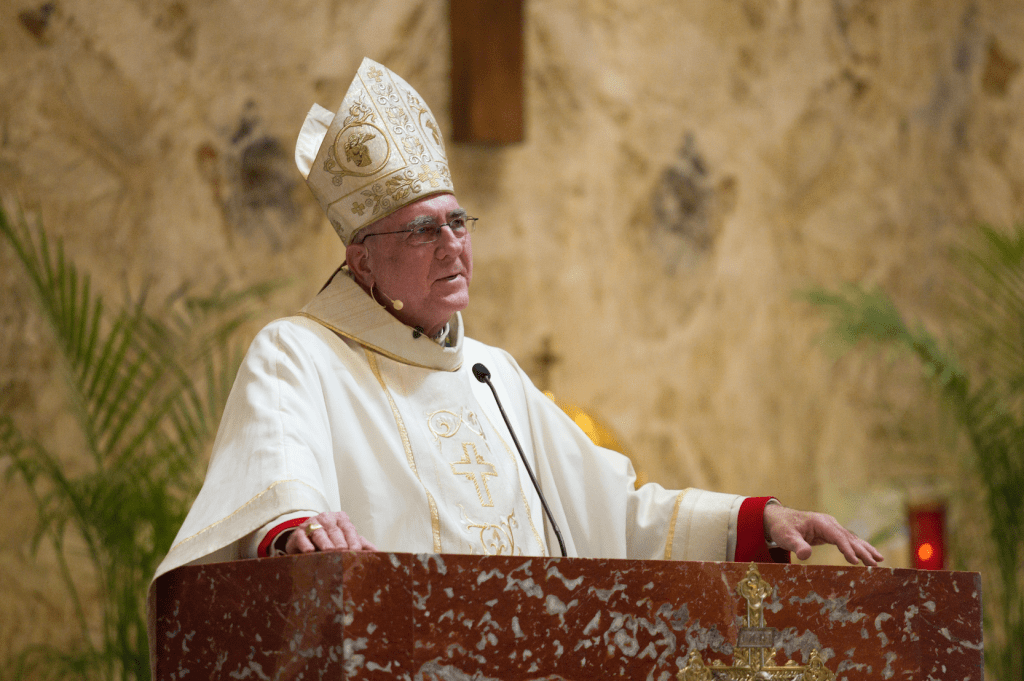 KANSAS CITY, Kan.— Respect Life Month kicks off next month. All archdiocesan Catholics, and especially those involved in any type of prolife ministry, are invited to the 11 a.m. Mass to be celebrated by Archbishop Joseph Naumann at St. Patrick Church in Kansas City, Kansas. Debra Niesen, lead consultant for the archdiocesan pro-life office, said she hopes Catholics will be inspired by the Mass to get involved in building a culture of life within American society.
"It's just a time for us as Catholics to really reflect on the dignity and sanctity of all human life," said Niesen. "This year is the 25th anniversary of the Gospel of Life ("Evangelium Vitae"), so it's a good opportunity anyway to reflect on that beautiful teaching of St. Pope John Paul II so that we can share it with others and be actively living the Gospel of Life."
At the Mass, Niesen said, the archbishop will offer a special blessing to anyone involved in prolife ministry, including the nearly two dozen Gabriel Project angels found at parishes throughout the archdiocese and those involved in end-of-life ministry.
"We care about the dignity of all human life," Niesen said, "from natural conception to natural death."
An outdoor reception will follow immediately after the Mass.
For more information about Respect Life Month, click here or the archdiocesan Respect Life website.
The Mass will be livestreamed at: www.facebook.com/StPatrickKCK/.