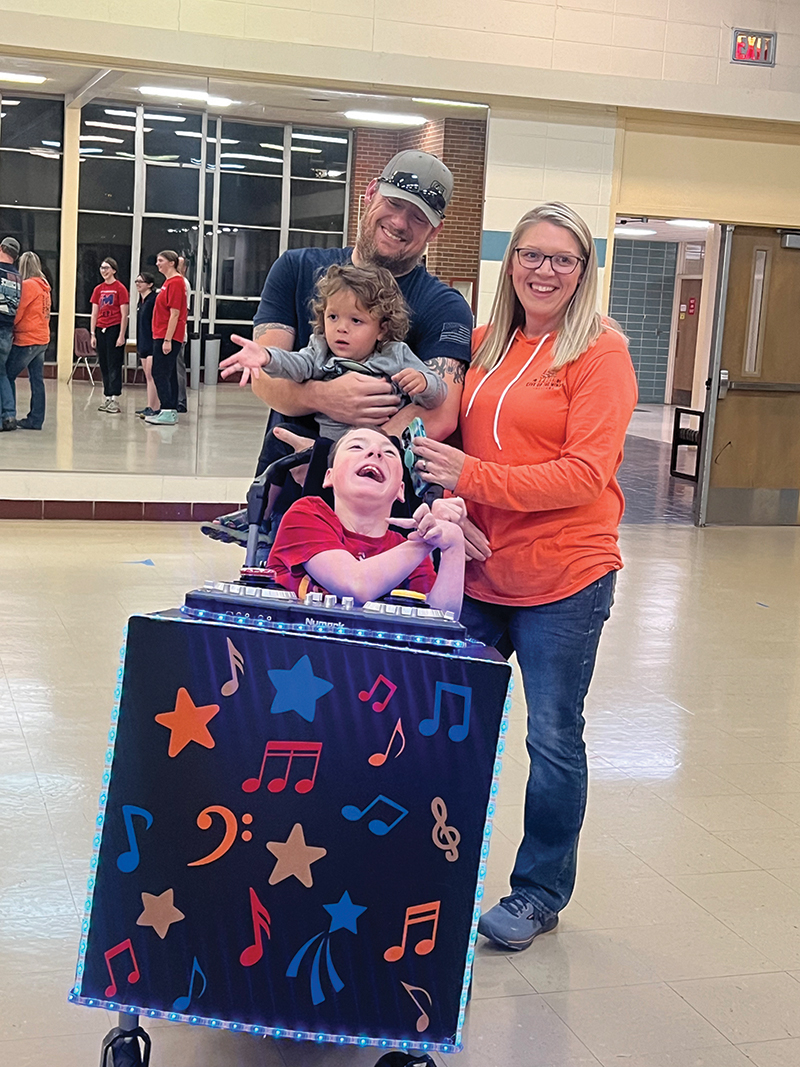 by Moira Cullings
moira.cullings@theleaven.org
ROELAND PARK — When Parker McElroy tried out his Halloween costume at Bishop Miege High School here, his smile lit up the entire room.
"It was the most joyful thing I've ever seen," said principal Maureen Engen. "It was what life is about."
Parker is an 11-year-old boy with quadriplegic cerebral palsy.
"He doesn't sit without support, he doesn't stand without support, he's nonverbal," said his father Nick.
"When it comes to Halloween," he continued, "the impact is it's extremely hard to find any kind of Halloween costume that fits him properly but [also] fits within or on a wheelchair."
This year, four students on Miege's robotics team were determined to change that.
They volunteered to create a costume with all the bells and whistles customized just for Parker.
"It meant everything," said Nick. "For a family like ours, [there's] a daily fight for anything for Parker — whether it's through the doctors or insurance or anything.
"When you don't have to fight, and you can just step back and breathe and [the situation] goes beyond your expectations, it's a big thing."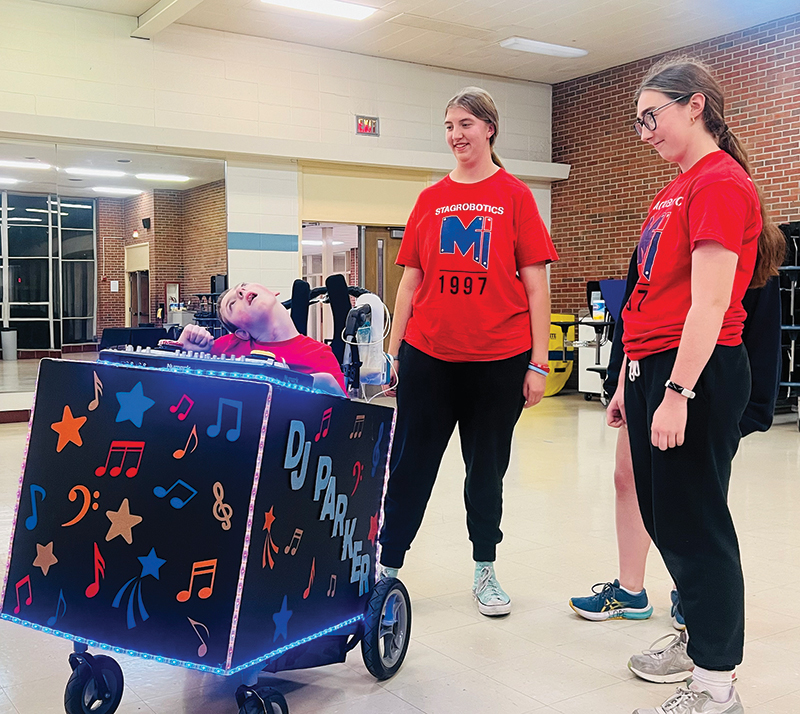 Senior Maggie Swearingen and juniors Norah Heise, Catherine O'Connor and Michaela Wilcox, under the leadership of robotics director Scott Anderson, were eager to make Parker's Halloween special.
They connected with him through Swearingen's mom, who works with Parker as a paraprofessional at school and as a caregiver during the summer.
"We were talking [between] us girls about how he needed a costume," said Swearingen. "We brought it up to Mr. Anderson, and it evolved from there."
Anderson told the McElroys his robotics team wanted to create a costume based on Parker's interests.
"For the most part, we're a very active family," said Nick. "We do a lot of hunting and fishing and outdoor [activities]. Parker enjoys all that.
"But for Parker, music is his go-to. Music is the one thing Parker enjoys above and beyond everything else."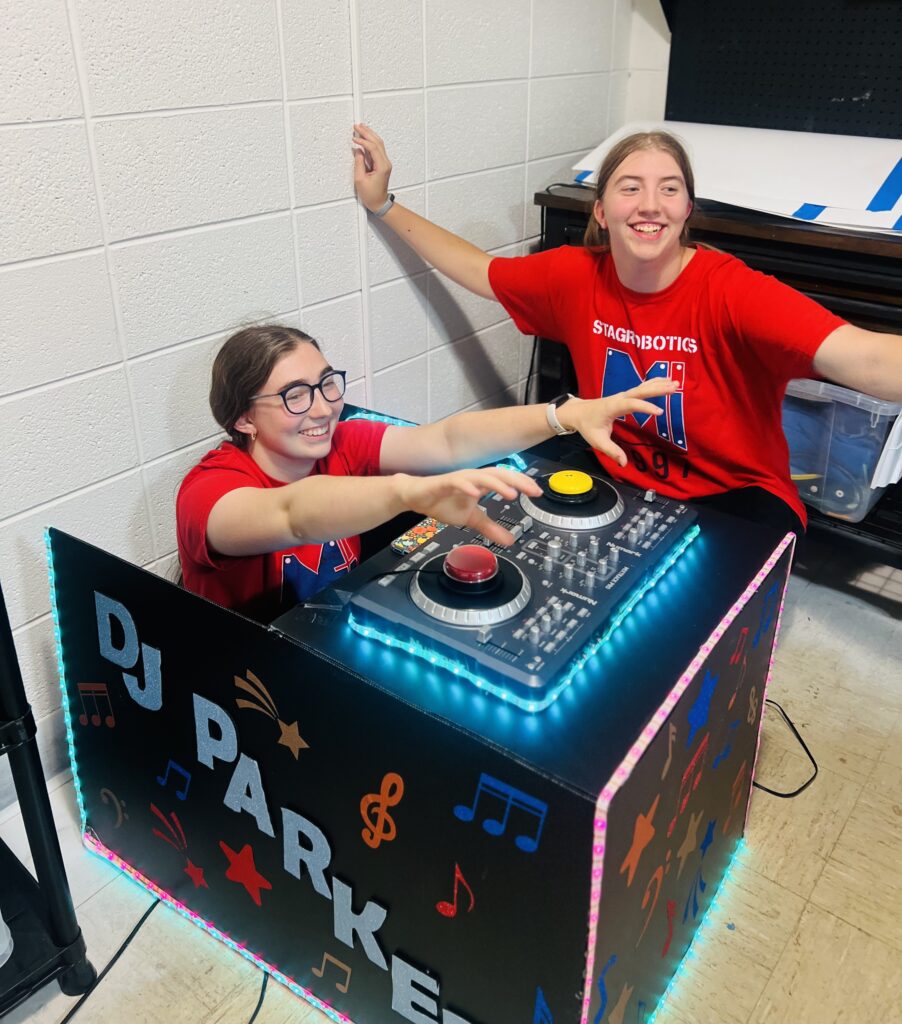 When Nick and his wife Kylie suggested a DJ costume, the robotics team was up to the challenge.
"A DJ booth is something [where we could] incorporate the wheelchair into the costume instead of working around it," said Heise.
The students started the project near the end of August and met with Parker early on to take measurements.
In the off season, the robotics team meets two evenings a week, and the girls spent much of that time working on the costume.
After six weeks, the completed product was equipped with LED lights, two turntables and a red and yellow button — one to play 30 preset songs and the other to make a scratch sound effect.
Anderson said it didn't take much to get the students motivated.
"This project, I would say, is one where the kids did almost all the work," he said. "I gave little pieces of advice every once in a while, but not much.
"And that felt really good. You could tell they had ownership of it."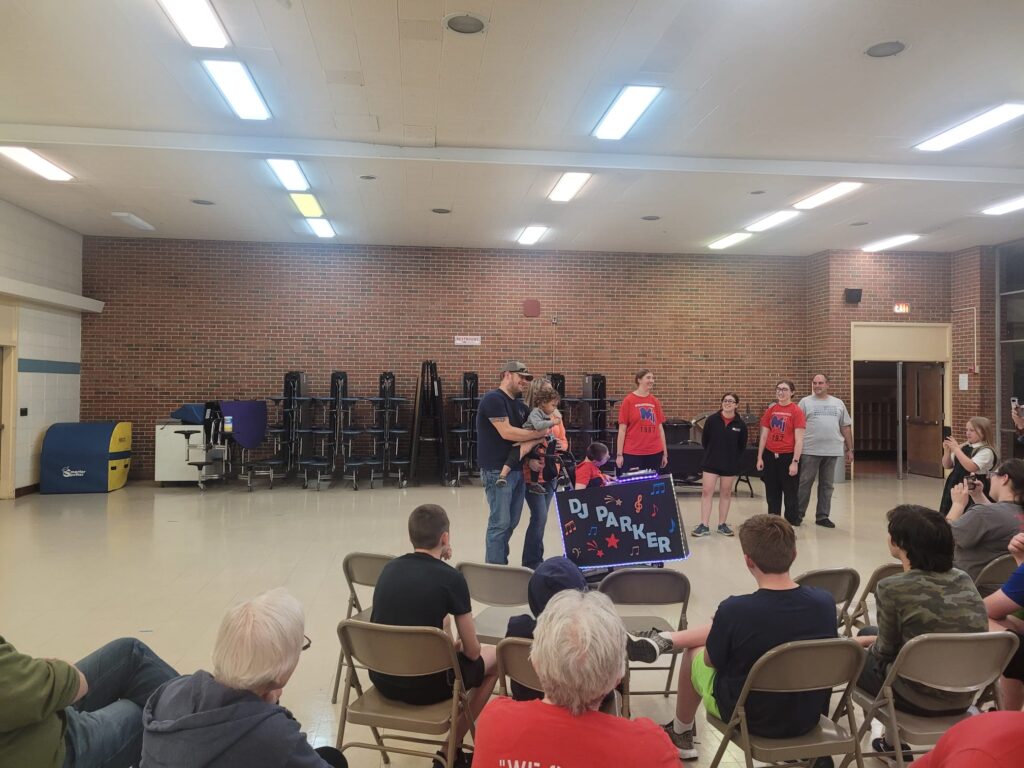 For O'Connor, putting her skills to use in this way was fulfilling.
"I was super excited because I've always loved helping people with special needs," she said. "This just deepened that love for it."
A few weeks before Halloween, the team presented Parker with his costume. He and his family were "blown away with what they provided," said Nick.
"It was really nice because it was fun to see the happiness between everyone and everything," said Swearingen. "We were all there cheering. It was really fun to be in that moment."
Anderson agreed.
"The kids know I do smile occasionally," he said, "but I don't usually grin that much. But that night, I couldn't stop smiling just watching him.
"It was like pure joy."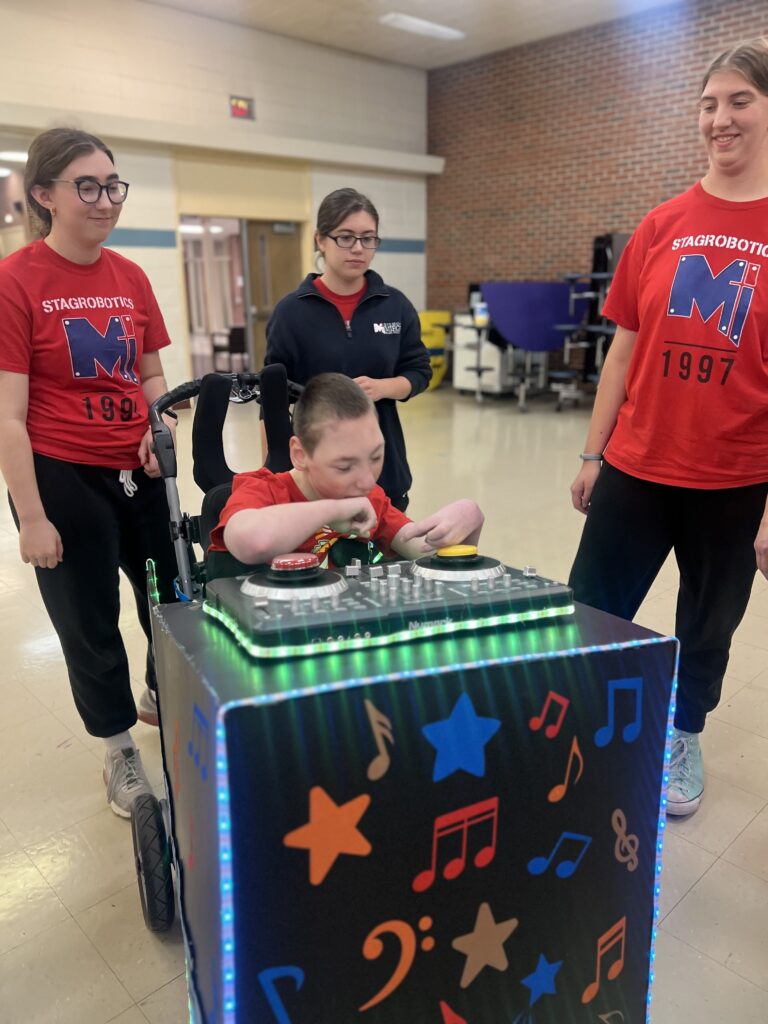 Nick said Parker showed off his costume on two special occasions — the first at a trunk-or-treat event with a group Parker participates in called Hope Outdoors.
"His costume was the hit of the night," said Nick. "Every child and every adult that were there thought it was the most amazing thing ever.
"It was a big deal for Parker."
The second was with family, friends and trick-or-treaters outside the McElroy home on Halloween.
For Wilcox, witnessing the effects of her team's efforts was powerful.
"Getting to see what an impact the costume made on Parker and his family was so meaningful and wholesome," she said.
"Helping a person with special needs and making a positive impact on his life has actually changed my life for the better," she added.
This act of kindness is one many won't soon forget, including Engen.
"I was amazed," she said, "because I knew the sincerity and the authenticity of the intentions of these girls, which was not to get any notoriety.
"It was to help one person. It was to make that young man's life better.
"To me, that is incredibly endearing."