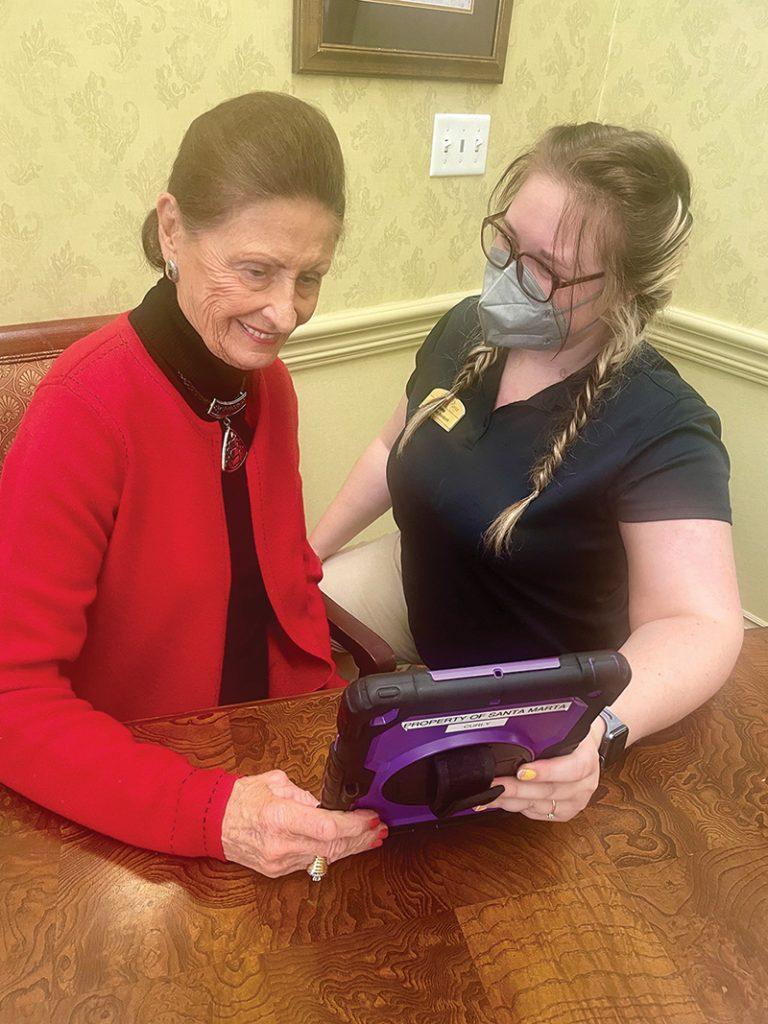 OLATHE — Fostering meaningful relationships is an important element of living a happy, healthy lifestyle.
That's why the Santa Marta senior living community in Olathe is always exploring new ideas to evolve and improve communication and engagement among residents, families, associates and community leadership.
Nearly a year ago, the community implemented K4Connect — a new technology app that makes it easy for people to communicate and share information, all within a private, secure system. Community leadership has organized support to help residents and associates download the app and has provided training sessions to teach the features and how to access and send information.
"We understand the significance of maintaining connections and delivering timely information that creates simpler, healthier and happier lives for all," said Gina Zwickel, director of operations at Santa Marta. "This technology is really easy to use and is just another way our residents can access community information and communicate with each other or with family members. The residents love it!"
Members of the community (including resident family members) simply download the app to a tablet or smartphone and can instantly begin accessing information and communicating with one another. The technology is used to share community news, activities schedules and updates to dining menus, and can even alert residents and associates when a special event is occurring. There is also a directory so residents can easily communicate with each other and welcome new residents when they move in.
"Here at Santa Marta, we are all one big family," said resident Bill Poehling, who's lived at Santa Marta since 2009. "I like to know when we have new residents so I can introduce myself. My loved ones like to know what's happening at the community. This app makes it really easy to do all of that and more."
Another important aspect of the app is the security feature, which includes 256-bit encryption and de-identified personal data to address privacy concerns across all databases. Smart devices are locally managed through the K4Connect Home Hub, providing a more secure experience when compared to Wi-Fi-only systems.
Communication within K4Community is a closed system, meaning residents can only be contacted by staff members, family members they authorize or their fellow residents.
Finally, when asked what he likes most about the app, Poehling didn't hesitate.
"Oh for sure, it's the dining menus!" he said. "We have great culinary professionals who are constantly adding new, delicious options to the menu. It's likely to be the first thing I look at every day. Also, another feature I use daily is the resident directory. I can call fellow residents with a touch of a button, no matter where I am."