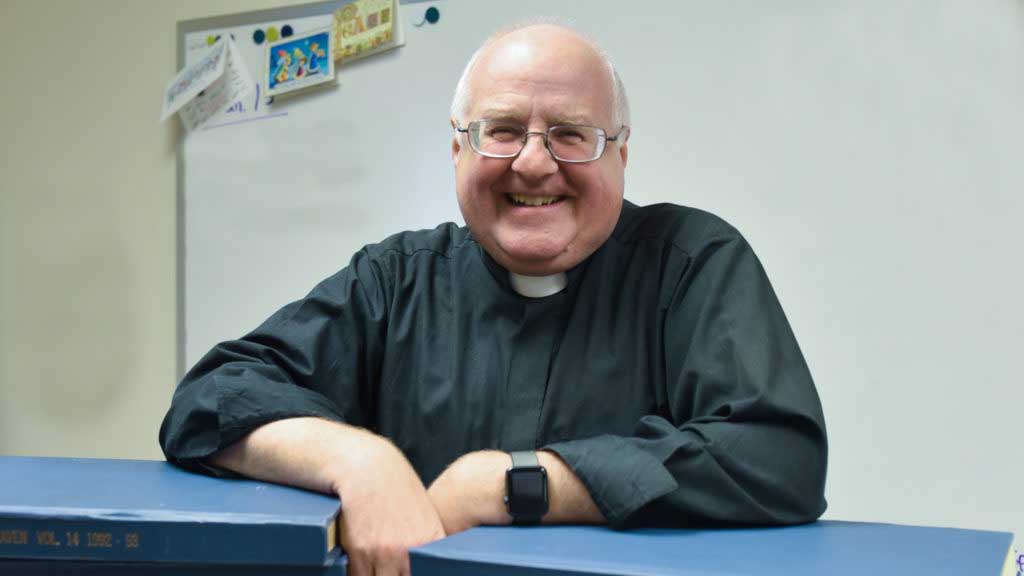 by Father Mark Goldasich
It's the first thing I reach for in the morning and the last thing I take off before falling asleep. Anyone with less that 20/20 vision knows what I'm talking about. I'd be in terrible shape without my pair of glasses.
I've been wearing glasses since the fourth grade. I remember my mom telling the optometrist that she was worried she'd have trouble getting me to wear them. He smiled and told her the only trouble she'd have was getting me to take them off. How right he was! A whole new world opened up for me when I could see it clearly.
As the years have gone on, however, I find myself grateful to Benjamin Franklin. Back on May 23, 1785, he wrote to a friend about a new device he'd invented. Because he'd grown weary of switching between two pairs of glasses — one for distance and one for reading —he found a way to combine two separate lenses into each eyepiece. What he called "double spectacles," we call bifocals.
While sight is a tremendous gift, insight is even more so, as this story by Walter Buchanan illustrates:
A little boy said to his friend, "When I get older, I want to wear glasses just like Granny's because she can see so much more than most people. She can see the good in a person when everyone else sees a bad side. She can see what a person meant to do even if he or she didn't do it.
"I asked her one day how she could see the good, and she said it was the way she learned to look at things as she got older. And when I get older, I want a pair of glasses just like Granny's so I can see the good, too." (Story found in Brian Cavanaugh's "Sower's Seeds Aplenty: Fourth Planting.")
Back in April of last year, I must have had on a pair of those special lenses when I wrote about how I hoped the pandemic would change us:
May we move from the greed of hoarding to the new life of generosity and sharing; from selfishly living only for ourselves to the new life of solidarity, especially with those who are poor, lonely, ill or ignored; and from the old life of taking others for granted to the new life of endlessly thanking others for their service to us.
Sadly, as is often the case once a crisis passes, there's a tendency to forget any lessons we've learned from it and simply return to our regular routines. For example, it seems as if the chasm of polarization, particularly in our country, has only deepened over the past year.
People are more likely to shout at, rather than converse with, one another. Violence against one another has again reared its ugly head. And instances of prejudice and racism have increased as cases of COVID have decreased.
In other words, people seem to be bitter, not better.
It's up to God's people to change that. Using the image of bifocals, we need to deal with things both near and far. Some of those "up close" tasks might be: practice forgiving others; use social media responsibly; text less and call more; be a good neighbor; quit wasting food; and stop assuming.
Some "far away" things to practice may include: donate money, time or skills to your parish, school, charities or community; become a mentor to a young person; give someone a second chance; or join an organization for positive change like Catholic Relief Services, Catholic Climate Covenant or Bread for the World.
Don't see how you could possibly do any of the above? It helps if you first grab a pair of those Granny's glasses, no matter how old you are.