by Jill Ragar Esfeld
jill.esfeld@theleaven.org
My parents were as Irish as shamrocks and horse racing.
When I had my children, my dear Irish mother demonstrated her love and support by bringing me a six-pack of Guinness "for the iron."
Saint Patrick's Day was always a cause for celebration in our house — starting with Mass and finishing with a big family dinner.
But we never ate corned beef and cabbage. We had potatoes and soda bread, because, according to my mother, "That's what the Irish eat!"
So, the fact that I fell in love with Jerry, a boy of Eastern-European decent from a Czech community in western Kansas, was a problem.
He ate head cheese and kolache. He didn't even own a green t-shirt, and he couldn't stomach stout.
On our wedding day, both my grandmothers rolled over in their graves.
But by the grace of God, Jerry was an engineer. And I discovered something about St. Patrick that brought him into my Irish fold.
St. Patrick is the patron saint of engineers.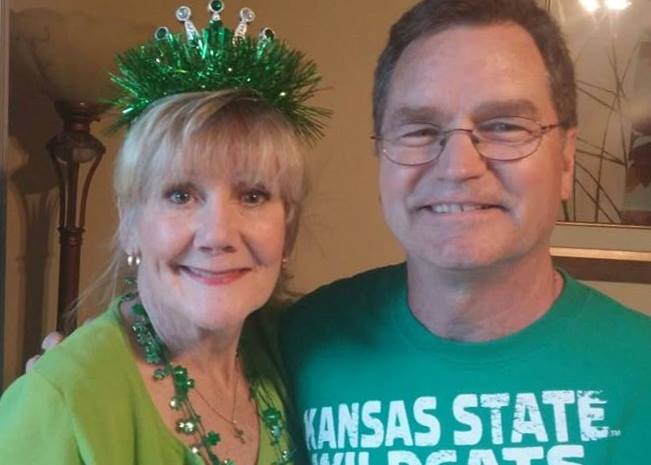 We all know the story of this beloved saint born in Roman Britain in 387 AD.
At 16, Saint Patrick was kidnapped by pirates, taken to Ireland, and sold into slavery.
After five years, he escaped and returned home. His plan of escape was received in a spiritual vision. And, so, he devoted himself to God and the study of Christianity.
In 432 he returned to Ireland and converted the country — famously using a shamrock to illustrate the Holy Trinity.
Many legends have grown up around St. Patrick, including the legend that, along with Christianity, he brought Roman methods of engineering to Ireland.
To provide places of worship for his followers, Saint Patrick was instrumental in building the first Irish clay churches. And he was the first person to use the arch as a construction form there.
After 30 years of spreading Christianity and building churches in Ireland, Saint Patrick died on March 17, 461, in Saul, Ireland, where he built his first church.
He became the patron saint of Ireland, and because of his building skills, the patron saint of engineers.
On Saint Patrick's Day, many schools of engineering outdo the Irish in their celebration of their patron saint with chants of: "Cheers! Cheers! For the saint of engineers!"
At my house now we chant that, too, and my Czech husband happily joins in our Irish celebration.We toast together to the patron saint of Ireland and engineers — I with my Guinness stout and Jerry with a pilsner, maybe tinted green.