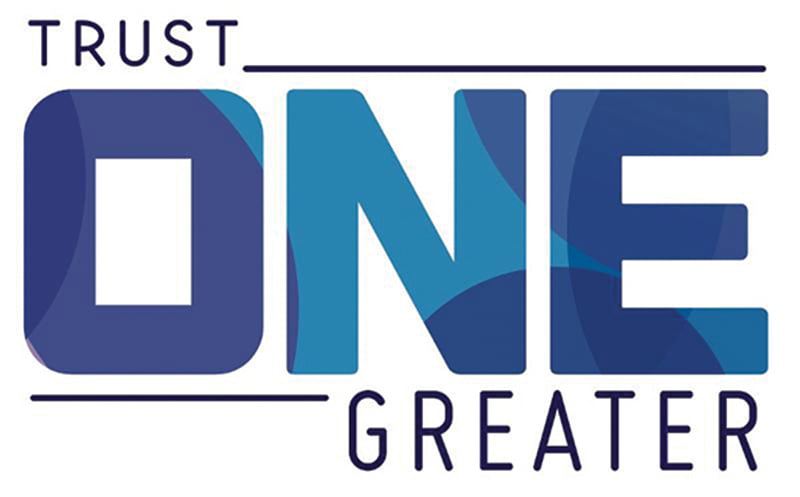 by Moira Cullings
moira.cullings@theleaven.org
LAWRENCE — It's not every day young adults get the chance to join other Catholics their own age in just hanging out with Archbishop Joseph F. Naumann.
But thanks to the upcoming "Trust One Greater," an opportunity to do just that is right around the corner.
"'Trust One Greater' events were created in response to Archbishop Naumann's desire to gather and pray with the young adult communities in our archdiocese," said Emily Lopez, archdiocesan lead consultant for adult evangelization.
The next event will be held Feb. 28 at the St. Lawrence Campus Center in Lawrence.
The evening will begin at 6 p.m. with a dinner and the opportunity for those in attendance to ask the archbishop questions and hear from him in a more personal way.
"Sharing a meal is always an occasion for fellowship and sharing at a deeper level of relationship," said Lopez.
"Although most young people desire the opportunity for deeper conversation," she continued, "our culture does not often value the occasions where this takes place.
"It is our hope that dinner with our archbishop allows young people to experience a less formal sense of fellowship and shared conversation."
The dinner will lead into eucharistic adoration and Benediction, and the night will conclude with Mass at 9 p.m.
Young adults who have attended these experiences in the past have walked away with a renewed faith and a greater sense of hope in their own generation.
"It was great to see young people take time out of their week to reflect and worship," said Kit White, who attended her first "Trust One Greater" event in 2015.
"It's encouraging to see people your own age making God a priority," she said.
Lopez hopes the upcoming event will be a positive break from the stress of everyday life.
"Young adulthood is a very distinct phase in which there is a focus on discernment in all areas of individual life," she said. "A natural desire for independence is often accompanied by many personal doubts.
"By focusing on growing closer to Christ, young adults can work to prayerfully discern his will in their lives at this integral point of consideration."