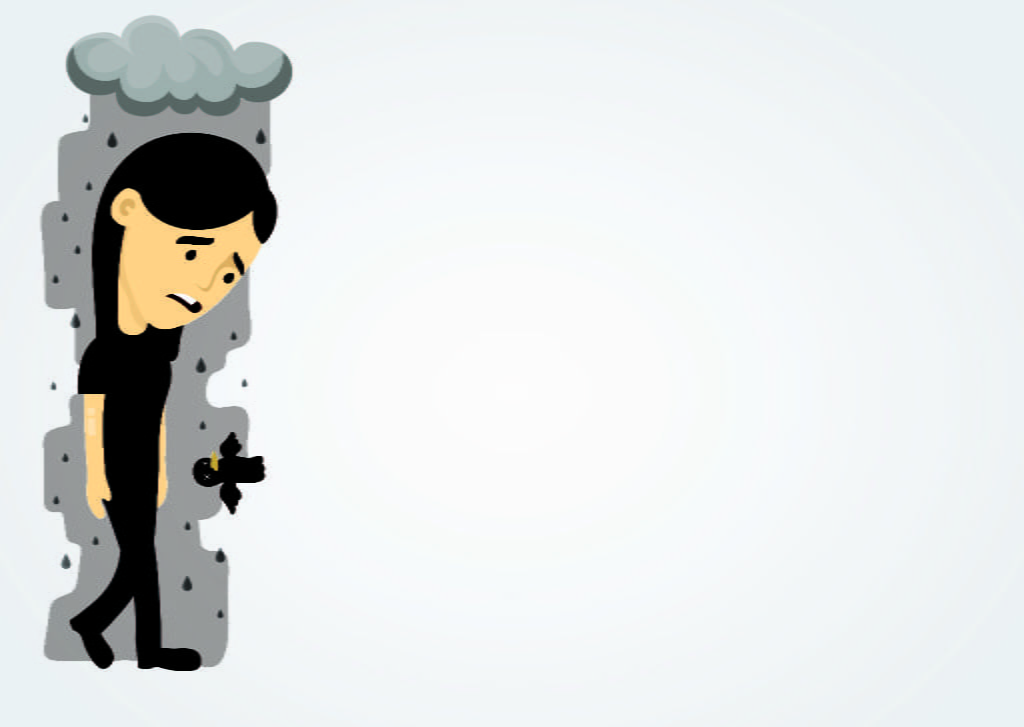 by Olivia Martin
olivia.martin@theleaven.org
KANSAS CITY, Kan. — Pouring a glass of milk doesn't seem difficult.
But it can be the hardest thing in the world for someone suffering from depression.
More than 80 people gathered on March 20 at St. Mary-St. Anthony Parish in Kansas City, Kansas, to participate in The Gap, a bilingual English- Spanish depression and suicide awareness and prevention training organized and sponsored by ReachKCK youth ministry.
To begin the evening, Liz Miller, the Wyandotte Country youth outreach coordinator, opened in prayer: "So much of this is hard to hear and deal with."
"But the reality is that there is hope and there is life," said Miller. "We stand with our God, who is the God of life."
Jeffery Block, a former music teacher at St. James Academy in Lenexa, shared his experience working with youth suffering from depression over the course of his 11 years as a teacher, as well as his own personal battle.
Block expressed his hope that the audience might pause before judging teens lazy or rebellious and to first consider whether those might be signs of depression.
One thing Block has come to understand about depression is that "it is virtually impossible to explain how it feels to somebody who has not" experienced it.
But there are three things he's found that help: fostering understanding, empathy and patience.
This was Block's motivation for creating his nonprofit, The Line in the Sand project, whose purpose is to educate parents and teachers in ways to accompany youth with depression, primarily by helping teens find ways to express their experience.
"I realized there was a gap between what students and teachers were experiencing — also students and parents," said Block. "What is the gap?
"The kid feels like he is on one side of a cavern and can't get over to the other side, and all of those questions (Why he can't do simple daily tasks? Why he feels that way?) are the gap."
"When [The Line in the Sand project] first began," he continued, "the whole aim was to get teenagers to explain to people how they feel."
In aid of that, Block collected students' experiences in words, drawings and other activities.
"You do not have to micromanage every word you say," he told parents and teachers present. "It comes back to understanding, empathy and patience."
As someone with experience accompanying a friend who suffers from depression, Emily Cairney, a middle school theology teacher at St. Patrick School in Kansas City, Kansas, was struck by the usefulness of the presentation.
"I was surprised that there's a person who has been able to take something my friend has said there's a need for and is doing [that] exactly," she said.
Nicole Gawer and Nicole Stafford are clinical therapists at Parent, Adolescent and Child Empowerment Services (PACES) in Kansas City, Kansas. They work with teens experiencing depression and suicidal tendencies every day.
"In the therapy world," said Gawer, "I think about what works and what doesn't work, what's helpful and what isn't helpful." She stressed to listeners that forgiveness is a key starting point for healing for them and for their loved one with depression.
"Forgive yourself for what you did and didn't do," she said.
Calling attention to the silent way in which many people with depression suffer, Stafford discussed the symptoms that teens exhibit.
"A lot of times, depression is associated with unbearable emotional pain that kids just don't know how to express," said Stafford. Affected teens may display symptoms from irritability to a change in appetite to sleep disturbance to difficulty concentrating to thoughts of suicide.
Stafford also stressed that young people with depression who experience panic attacks or extreme hopelessness, are preoccupied with death or dying, or have a history of attempts on their own life, are at increased risk of suicide.
She also listed some life events that could leave teens vulnerable to suicidal tendencies: "a recent death of a friend or family member . . . a breakup . . . or a recent divorce."
"What we're looking for is a change in the person," she said.
But that's not where the story ends.
There are many concrete ways to close the "gap" Block had identified.
"Know your child's friends," said Stafford. "Have a relationship with your child.
"Put down your phone. . . . Listen. . . . [And] open the door to talking about suicide and self-harm to help raise awareness."
Gawer said she was grateful to see so many people at the event.
"We have to start talking about these things and we can't just talk about it after the next bad thing happens," she said. "We have to be noticing what's going on for people and paying attention to their humanness."
In listening and lending support to those with depression, Cairney has experienced a strengthening in her faith.
"One really hard question everyone has about the faith is: If God loves us, why do bad things happen?" she said. "And that is a hard question with mental illness.
"That [question], in two ways, has helped me grow in my faith: by accepting that I don't know and don't have the answer and then trusting God to be there for that person to help them."
Father Peter Jaramillo, SSA, pastor of St. Mary-St. Anthony Parish, stressed that faith is a powerful weapon in defeating depression and suicide.
"Your faith is light," he told those gathered. "Your faith is hope. Your faith is joy.
"As people of faith, use your faith to share the insight that you have as Christians, Catholics, or whatever your religious background is."