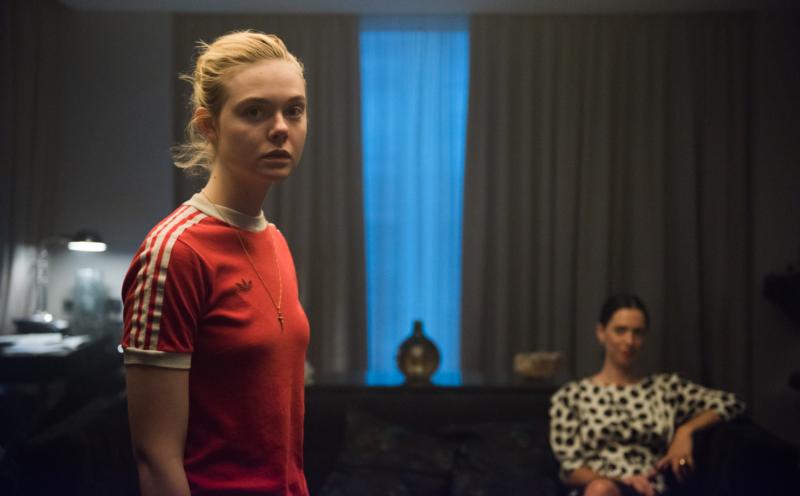 by Kurt Jensen
NEW YORK (CNS) — Elle Fanning spends the entirety of the musical drama "Teen Spirit" (Bleecker Street) glowering, as if she understands that life, or at least ambition in show business, is a series of Faustian bargains. Despite that, it's not a dark story with sinister or exploitative elements.
Fanning is Violet, a 17-year-old Polish immigrant farm girl from Britain's Isle of Wight, who enters a TV singing competition (called "Teen Spirit") with the attendant complications involved in discovering her inner strengths.
Writer-director Max Minghella has filled the story with pop songs old and new and keeps the plot predictable but not stale. He goes a bit heavy on the sugar coating and there are a couple of noticeably absent back stories. But the content is determinedly non-offensive, making this probably appropriate for mature adolescents as well as grown-ups.
Violet, in the tradition of show business fables stretching back to "The Jazz Singer," has a grounded, if dull, life and is close to her mom, Marla (Agnieszka Grochowska). Her father is absent for reasons never quite explained.
Singing in a gritty pub while waitressing in a restaurant just won't suit Violet's ambitions. Marla is skeptical, as mothers tend to be, of her daughter's dream of becoming a pop princess.
"You want to sing?" she asks Violet. "We have the choir. What better audience than the Lord himself?"
Fortunately, one of the pub's regulars is shambolic Vlad (Zlatko Buric), who had been a successful operatic tenor years ago — although what befell him, other than a bit of a drinking problem, is another mystery for viewers. Because she's underage, Violet has to use Vlad to pass as her guardian so she can advance in the auditions.
He quickly announces that he's her manager, teaches her breathing exercises and becomes a father figure resolved to keep her from being taken advantage of by manipulative contracts, should she actually be signed to one.
Typically in this formula, what Violet needs at some point is to have her heart broken so she can bring empathy, and not just mechanical performance skills, to the TV audience of millions. This never quite happens here.
Violet's big temptation is not sexual or substance abuse-related. Rather, she must decide whether to accept a contract offered to her before the big finale by show executive Jules (Rebecca Hall). This would give her the fame and fortune she seeks without her having earned it by winning the competition.
A strong moral sense is at the core of all this, and nothing is reinvented — which gives the audience a certain comfort level.
The film contains underage drinking, some sensuality and fleeting crude language. The Catholic News Service classification is A-III — adults. The Motion Picture Association of America rating is PG-13 — parents strongly cautioned. Some material may be inappropriate for children under 13.
Copyright ©2019 Catholic News Service / U.S. Conference of Catholic Bishops.