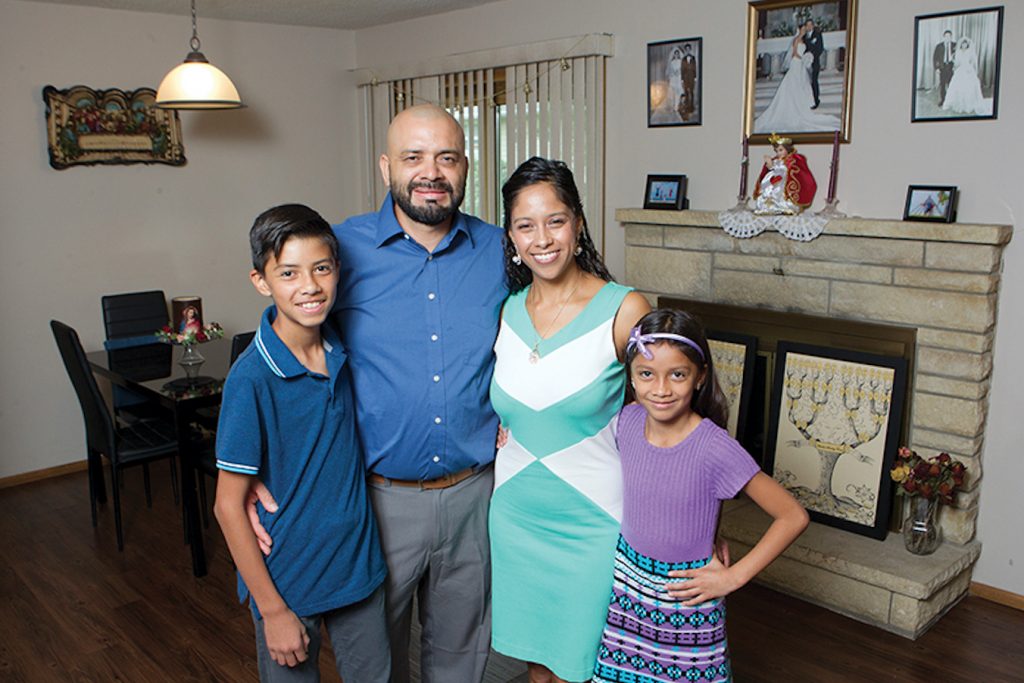 Daniel Sánchez
Age: 40
Parish: St. Catherine of Alexandria, Emporia
Occupation: High school social studies, ESL and Spanish teacher
What's in your toolkit? A bilingual believer who can help bridge the gap in language-related issues, as well as cultural gaps in the Catholic community
What is your Catholic superpower? My primary Catholic superpower is being a confirmation catechist for teenagers in a bilingual setting. Educating our youth in our faith in English and Spanish is very important — not only to understand our beliefs more deeply, but also to carry on our Catholic precepts in a more informed manner for the generations to come.
Betty Sánchez
Age: 38
Parish: St. Catherine of Alexandria Parish, Emporia
Occupation: Third-grade teacher
What's in your toolkit? "I love working with others and I am very self-motivated." Communicates well with teens and adults, speaks English and Spanish, and adapts easily to change.
What is your Catholic superpower? Confirmation catechist who helps the church better meet the needs of students and co-catechists alike.
Before the convocation
It was a tough realization.
Betty Sánchez and her husband Daniel had been preparing for the convocation for months. It was just weeks away, and they still couldn't find a babysitter for their children.
They decided to sacrifice — Daniel would attend the convocation while Betty stayed home.
Then, a few days before the convocation, the unexpected happened — again.
Betty and Daniel were able to find a babysitter, enabling both of them to attend.
"I'm very excited for this opportunity," said Betty.
Both Betty and Daniel were asked by former pastor Father Nick Blaha to attend the convocation as parish representatives due to their enthusiasm for the faith.
"I have always helped in my community church since I was in Mexico," said Betty. "When I came to the United States, I also got involved in the choir and I was part of the youth group."
Betty and Daniel have been youth catechists for years, and they have identified some of their parish's main challenges through that work.
"One of the challenges is a lot of the kids don't really know their beliefs . . . or have the motivation to learn about their faith," said Daniel. "Once we go into what it means to be confirmed, it doesn't make a lot of sense to them."
Betty and Daniel hope the convocation will give them ideas and resources to better connect with and educate the youth and become more united as a parish.
"Bringing change is not easy," said Daniel. "There are days when I just feel so worn out [after teaching catechism] and I say, 'I don't want to go back' or 'I should quit next year.'
"At the same time, I know I'm there for a purpose."
After the convocation
What are the top three things you'd like to see done at your parish in regard to evangelization?
1. Welcoming our community in our church by making them feel welcome to our church
2. Finding ways to reach out to our teenagers and let them be the leaders to invite others
3. Offering more groups according to the needs of our community