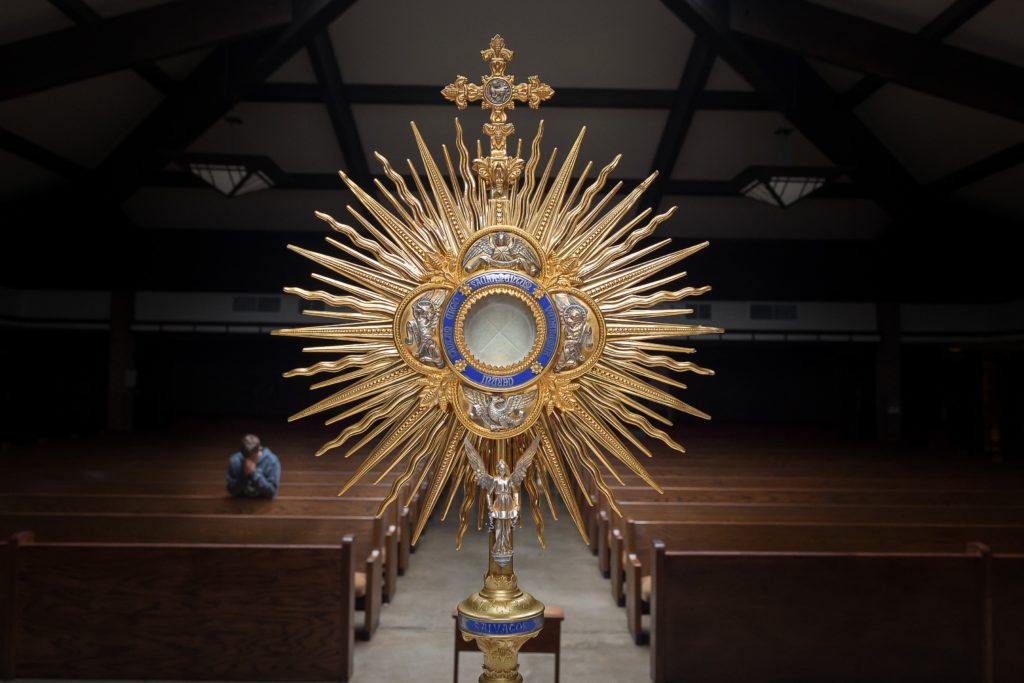 by Olivia Martin
Special to The Leaven
OLPE — Bryan Schmidt, a member of St. Joseph Parish here, remembers the first time a Protestant asked him if he had been saved.
It was years ago, and the question caught him off-guard. He didn't know how to answer.
"I knew I believed in Catholicism, but I didn't know how to articulate it," said Bryan.
His wife Kay shared that experience.
"When others ask me, 'Why are you Catholic?' I want to be able to express the love I have for my church and for God in a way that makes them understand why I am part of this amazing Catholic Church," said Kay.
Now, explaining the why of Catholicism is about to get a lot easier — especially for those in rural parts of the archdiocese.
On March 28, author, international speaker and Catholic radio host Patrick Madrid will host the "Why be Catholic?" day conference at the Lyon Country Fairgrounds in Emporia.
And he is excited to get out into the country.
"I want to be available to people in remote areas as much as those in big metro areas," he said.
In his work, Madrid has noticed that a vast number of Catholics have the same difficulty Brian and Kay had: They don't know how to explain why they believe what they believe, especially to non-Catholic friends.
"This seminar is going to equip them to know how to be effective in a friendly, respectful, charitable way," said Madrid. "They're going to learn to talk about their Catholic faith in a way that is going to help other people understand it better."
Madrid will walk participants through church history and teachings, the sacraments, Mary, Scripture and tradition.
"I'm laying out the big-picture view of the Catholic Church that takes into account the scandals [and] the problems in the church that have existed since the apostles," he said. "I try to contextualize the Catholic Church so people can see it for what it really is, as opposed to how it's portrayed in movies and the media."
For Brian, having Madrid come to speak isn't just an opportunity to grow in his own faith.
"This conference is for non-Catholics just as much as Catholics," he said. "Everyone is welcome."
Madrid agreed.
"Because our Catholic faith is precious and it's true . . . other people deserve to have it as well," he said.
Why Be Catholic?
When: March 28
Where: Lyon Country Fairgrounds, Anderson Building
Cost: $10
Breakfast and lunch included with the opportunity for a freewill donation.
Register by March 25 online here
Questions? Call (620) 475-3767.