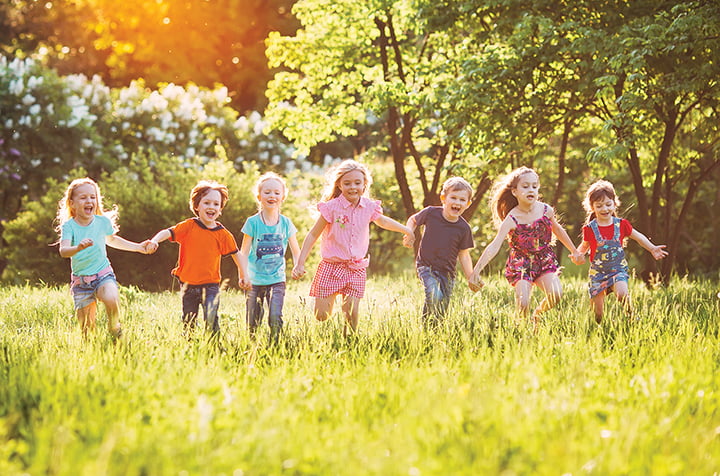 by Moira Cullings
moira.cullings@theleaven.org
KANSAS CITY, Kan. — The coronavirus pandemic has transformed what parish, school and everyday life looks like throughout the Archdiocese of Kansas City in Kansas.
But keeping kids safe is still a priority.
And that couldn't be done without "Protecting God's Children — Virtus."
All archdiocesan employees and volunteers who will have contact with children are required to attend Virtus, a child safety awareness program led by volunteer facilitators.
"Our Virtus facilitators play a major role in our efforts, having educated more than 40,000 people about the warning signs of abuse and steps to be taken when someone poses as a threat to our children and youth," said Jenifer Valenti, director of the office of child and youth protection.
"Facilitators are invested in the future of our children," she added.
The archdiocesan office of child and youth protection is seeking applicants for the Virtus facilitator program, and its deadline is May 15.
"The goal is to have Virtus facilitator ambassadors at each parish and school to directly serve the needs of their communities," said Valenti.
Facilitators are especially needed in the archdiocese's rural and Spanish- speaking parishes.
"Anyone with a commitment to our children's safety and to effecting a societal change is encouraged to apply," said Valenti.
After all applications are received, the office will host a two-day training session for applicants who are accepted. This will tentatively take place in late June or early July, depending on the restrictions due to coronavirus.
Educators make ideal facilitators, said Valenti, and Monica Lane, a parishioner at St. Michael the Archangel Parish in Leawood, is no exception.
Before Lane became a Virtus volunteer facilitator, she was a school counselor at Queen of the Holy Rosary in Wea.
"The most powerful thing about the 'Protecting God's Children' program is that it's very concrete," said Lane. "Everybody can do it.
"It really is a way for all of us to be a part of a solution."
Lane leads around seven to 10 sessions a year at different parishes in the archdiocese, and she refreshes her memory on the content before each one.
"The session really is about leading the discussion," said Lane, "and the participants are supposed to bring forward what their thoughts are and what they want to talk about.
"It's about listening to the participants and helping them understand the problem and what we can do to make our environment safer."
From Lane's experience, listening skills and empathy are helpful qualities in a facilitator, and a passion for working with kids is key.
"There's not anything about being a facilitator that requires special knowledge about child development or education or counseling or anything like that," said Lane.
"It really just means that you care about kids and about being part of a solution to a very serious problem," she said.
Valenti is hopeful a new round of volunteer facilitators will make Virtus sessions more accessible for archdiocesan employees and volunteers.
"Facilitators are a blessing to the people of the community," she said. "[They're] doing their part to positively impact the world we live in.
"We hope you consider becoming an ambassador of prevention for your community."
To apply to be a volunteer facilitator, go online here then scroll down and click "Virtus Protecting God's Children Facilitator Application."
Submit your completed application by email to: jvalenti@archkck.org.