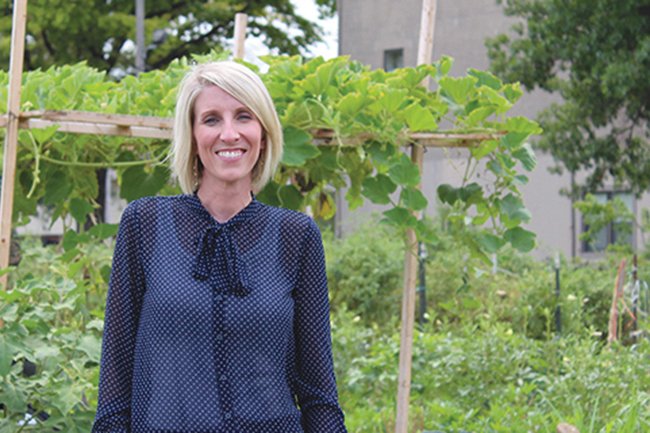 by Lauren Solidum
As part of our culture at Catholic Charities of Northeast Kansas, we share "hope stories" internally each month.
These stories, read aloud before our meetings, come from each of our programs and are about the services provided to an individual or family who turned to us for assistance.
Take Danny, for example, a single father. Although he had joint custody of his children, he did not live close by.
Due to a family emergency, he unexpectedly had to relocate to the area to help his former wife with the care of their children. He stayed with a friend and sought temporary housing, but was struggling to care for himself and his family. He reached out to Catholic Charities.
Like many, Danny thought that Catholic Charities only provided food and help with housing and utilities. He quickly learned that our services go beyond emergency assistance.
We have a Workforce Development team dedicated to helping with skills training and employment. For Danny, the first step was to update his resume, highlighting his skill set.
Next, the team began providing him with job leads. I am happy to report that he is now working full time with an employer who offers benefits. In addition, he has been able to obtain stable housing.
Danny's story does not end there. He had been considering returning to school. After high school, he had received some training through Job Corps, but needed a certification to help him earn a livable wage and a true career. Danny was eager to provide a better future for himself, but most importantly, his children.
Danny decided that he wanted to obtain a degree in construction management. But how?
As part of our Workforce Development programming, we offered our St. Rita Program. Through this program, individuals can earn a certification or degree in a variety of industries.
We have educational partnerships with Kansas City Kansas Community College, Johnson County Community College, Donnelly College and University of Saint Mary.
Danny was an ideal candidate for the St. Rita Program. He is now enrolled at Johnson County Community College and will be starting classes in spring 2021.
Catholic Charities was able to help this father rebuild his life during a critical time for him and his family. Danny recently shared that his children are happier and are doing well now that he lives closer to home and is able to co-parent with their mother. He has a brighter outlook about his future.
These "hope stories" certainly are inspirational for those of us who work, volunteer or support our agency. We pray that each person entering the doors of Catholic Charities finds help, feels hospitality and leaves with a renewed sense of hope. These stories serve as a profound reminder that, as Pope Francis said, "No one learns to hope alone."