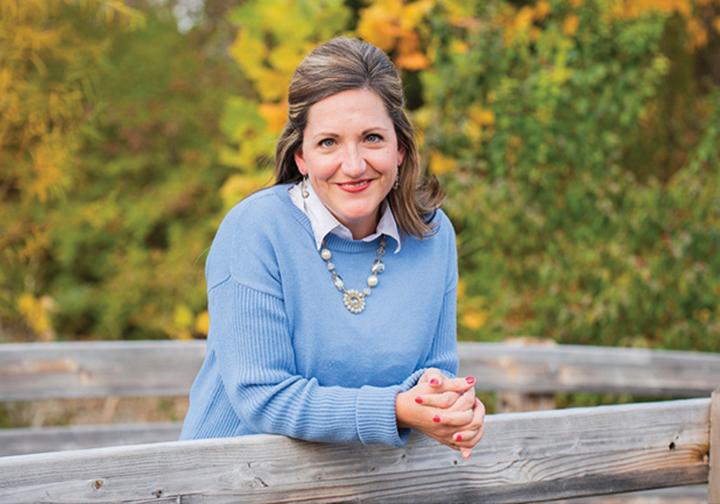 by Emily Lopez
When Charles Dickens wrote "It was the best of times, it was the worst of times," he was not specifically referring to the holiday season, although we often find ourselves with mixed feelings during this time of the year.
Unrealistic expectations and an overloaded holiday schedule threaten to leave us feeling empty of Christmas cheer. Although family and friends often relieve this stress, sometimes they can add to our anxiety.
Who might you be hoping to avoid at your holiday gathering? Despite our best intentions, we might struggle to engage in meaningful conversation. Politics, religion, Covid vaccinations, gender ideology — an increasing number of polarizing topics threaten conflict. How can we carefully avoid the minefield of hot-button issues with those we love?
Believe it or not, meaningful conversation is possible with anyone! First, we have to release our desire to influence beliefs or change individual opinions. We must recognize that life experiences have carefully crafted personal convictions. In order to better understand another person, we must value their story. We appreciate another's story when we are genuinely interested in their life experiences and create a safe place for sharing.
Social media intentionally highlights sensitive issues to engage emotions and increase user interaction. This polarizing and divisive space encourages the oversharing of opinions and differences. What we are sorely missing — and deeply longing for — is a place to be known. A place beyond usernames and Facebook groups, where we can be seen as a uniquely beautiful and complex person worthy of human dignity.
You have the power to create this place for those you encounter this holiday season through three simple steps:
First, pray. Ask God to reveal to you who might be in special need of your presence. Trust the Holy Spirit's guidance, even if it might not be who you thought.
Second, look for an opportunity to engage that person. If you won't see them in person, then create time to write a letter, send a text or make a phone call. Consider questions to encourage meaningful conversation: What is your favorite holiday memory? What is the best gift you've ever given? Where do you see Christ present in the world today? Ask . . . and then really listen!
Finally, follow up with a word of encouragement or — better yet — an invitation to continue your conversation. Creating a place of trust requires investing your time in building a relationship.
The real gift you offer is your presence in another's life. The person you may want to avoid encountering may be in desperate need of meaningful contact. Your desire to personally connect through prayer, engagement and encouragement will serve as a beautiful reflection of God's love throughout this holiday season!