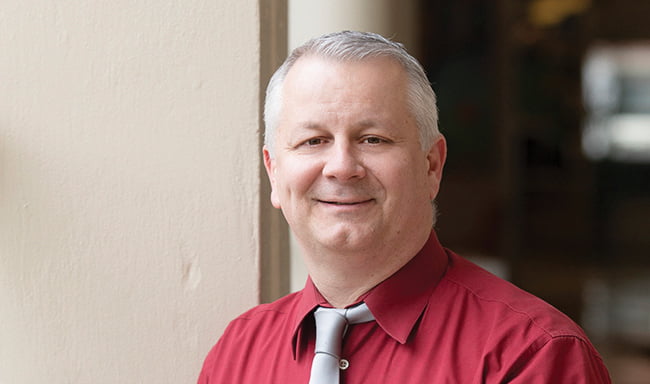 by Vince Cascone
This year's Catholic Schools Week theme is: "Catholic Schools — Faith, Excellence, Service." 
The primary goal of our schools is nothing less than to help each one of our students reach heaven. With that in mind, the archdiocesan schools office has developed core principles to guide all that we do within our schools. These core principles are:
Joyfully Catholic
Personnel — Teachers who embrace the faith; who are happy about being Catholic; who want to learn more about the faith and deepen their relationships with Christ; who are active in their parishes; and who are beautiful witnesses of the faith to their students, parents and the school community.
Curriculum — Instruction that reflects a Catholic worldview, grounded in the moral theology and social justice teachings of the church; the contributions of doctors of the church and other church scholars are presented, in age-appropriate ways, to students.
Environment — We respect the human dignity of everyone we encounter within our schools and community, and live as powerful witness to the Gospel of Jesus; we embrace Virtuous Behavior Formation based on Jesus' example; our school buildings and classrooms display Gospel-centered art and other beautiful images that inspire thoughtful contemplation.
Community — We recognize parents have the original, primary and inalienable right as the first educators of the child. Schools share in the responsibility of educating all God's children.
Diligently achieving
Our schools focus on guiding students to develop their God-given talents by attending to the individual needs of each student's spiritual growth, academic success and emotional well-being. All schools provide faith formation, rigorous curriculum and instruction, and a virtue-based approach to students' personal development.
Intentionally self-giving
Our service toward others is rooted in an individual, age-appropriate, discernment process that asks students to reflect on their God-given talents. Reflecting on their work, students will learn to hear God's desires for them and others in fulfillment of the Gospel.
Prudently managed
We are blessed by the financial gifts to our schools from benefactors, parishes and fundraising. We utilize all finances to the glory of God by prudently budgeting and incorporating strategic planning. Communication to all stakeholders provides transparency and allows for opportunities for cultivating relationships.
Forward thinking
We continually use data, both historical and projected, to set a strategic vision and plan for our schools. This plan articulates goals and tactics, the cost of implementation and a development plan for acquiring the needed revenue. The plan is comprehensive and reflects the true cost of operating the school and implementing the strategic plan.
Above all, we call upon the Holy Spirit to provide us with wisdom to guide these and all our efforts.