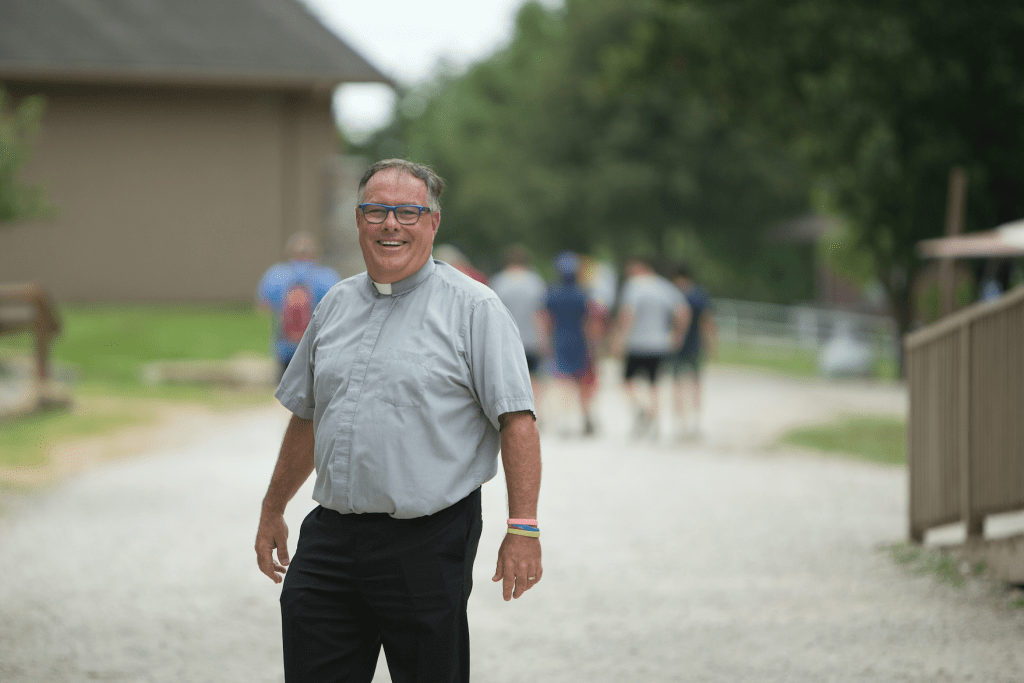 by Deacon Dana Nearmyer
Are you a thermometer or thermostat?
Thermometers tell or announce the temperature of a place. Thermostats control or attempt to control the temperature of a given area.
Catholic marriages have the opportunity to be a thermostat in the experience of sacramental marriage and family life. Catholic marriage is intended to be tied to powerful weather-makers: Eucharist, prayer, reconciliation, the other sacraments and — most importantly — the living persons of the Father, Son and Holy Spirit.
These weather-makers, when called upon and embraced, can bring peace and stability to situations that are chaotic and turbulent. Thermostats can call upon these supernatural weather-makers and their Christian communities to wrap around their families and friends to initiate healing and restoration in times of brokenness and trauma.
Thermostats usually contain thermometers to evaluate which resources to tap into; thermometers only announce or tell the temperature. In a family, especially in a crisis situation, it is only initially helpful to announce an escalating crisis. Announcing a known crisis repeatedly is annoying and stress-inducing.
Couples that are active in their Christian spiritual life can both be especially effective thermostats. They can demonstrate and witness vitality and calm through extreme trials. Their prayers, acts of compassion and giving praise to God for their accomplishments draw those around them closer to the source of their strength: Jesus Christ.
The archdiocesan office of evangelization refers to this as leading a prayer, care and share lifestyle. Catholic thermostats pray, care and share, generally in that order, so God is always first in our thoughts and decision-making, in how we care and in what and how we share.
The Catholic bishops of the United States want every Catholic to believe that Jesus is truly present in the Eucharist, and for us to experience eucharistic amazement. Key points are:
1. Jesus loves each one of us.
2. Jesus gives himself as a eucharistic miracle every day, and we are invited to participate.
3. Father, Son and Holy Spirit deeply desire to connect with us moment by moment to share in our life journey.
4. Every Mass that is celebrated includes a prayer that God will gather to himself all of his children scattered throughout the world.
5. Jesus comes to us through the broken body of the Eucharist. Only God's mercy can heal the brokenness of our human choices.
6. God's love cannot be undone, even in our brokenness. He patiently waits to be invited into our life.
With Jesus at our side, we can all bless our relationships by being thermostats. Please go online to: archkck.org/revival to learn more.