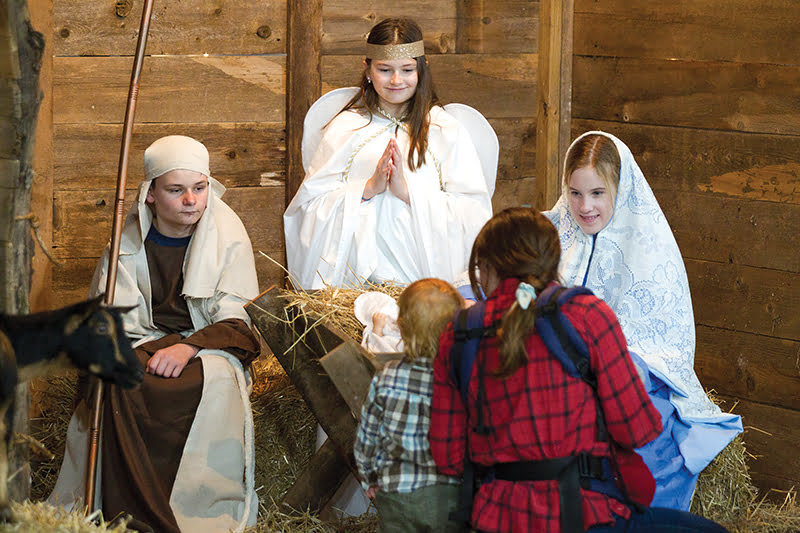 by The Leaven
Nearly 800 years ago, St. Francis of Assisi decided to enflame the hearts of people for Christmas in a new and visible way by creating the first living Nativity scene.
In an effort to evangelize in a similar Franciscan fashion, Sister Doris Engeman of the Franciscan Servants of the Holy Family, along with a lay ministry team from Corpus Christi Parish in Lawrence, created a 2019 living Nativity.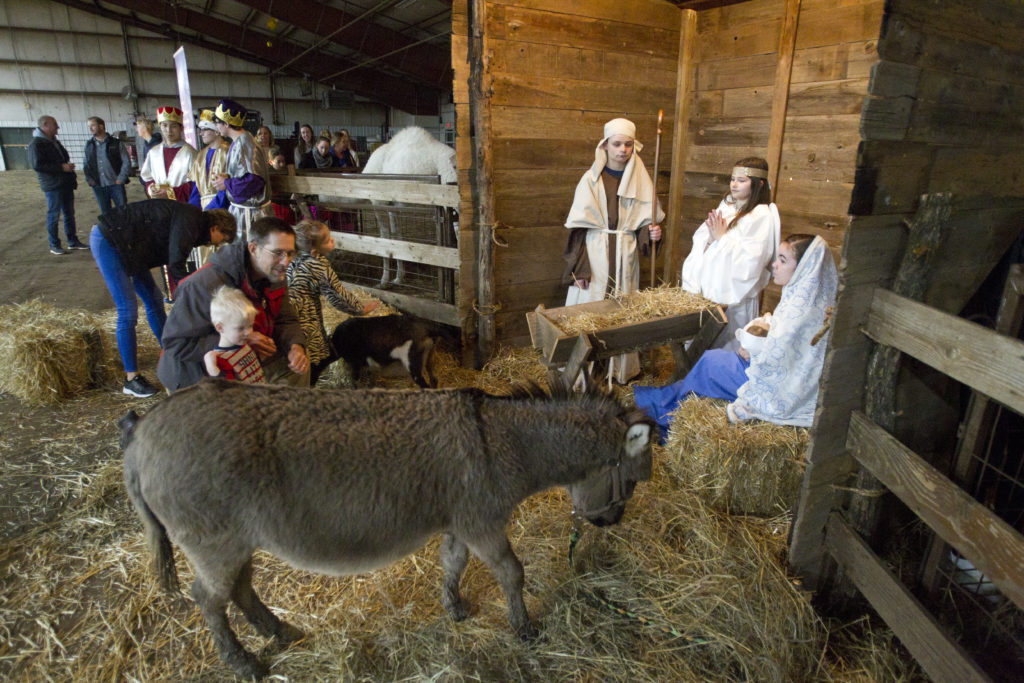 It was done in response to the call made at last October's convocation to "Enflame Our Hearts, Homes and Communities" by building a culture of evangelization.
The living Nativity was held on Dec. 8 at the Douglas County Fairgrounds indoor arena in Lawrence. Not only did parishioners from Lawrence Catholic parishes participate, but also members of local Protestant communities.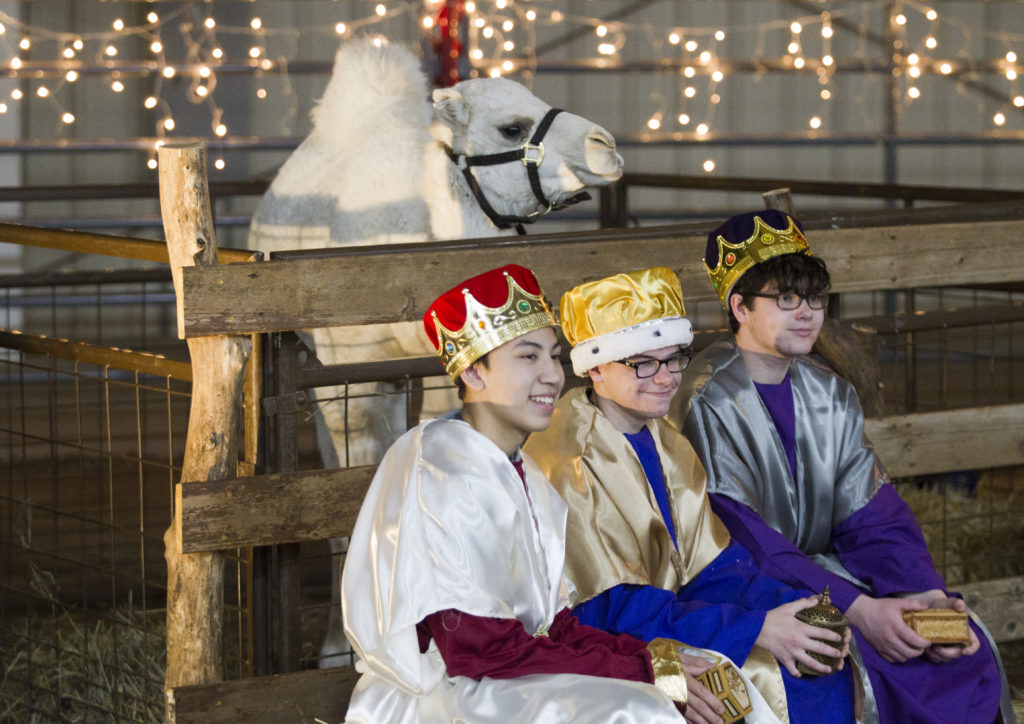 The ministry team of more than 100 people built the stable, made the costumes and gathered the animals. Father Barnabas Eichor, OFM Cap., from St. John the Evangelist Parish in Lawrence, blessed the stable, animals and volunteers.
Teens and young adults served as greeters, led children in activities, served refreshments and became players in the holy drama: shepherds, the Magi, Joseph, Mary and angels. Choirs, and other musicians and singers, provided a meditative ambiance for the hundreds who visited.