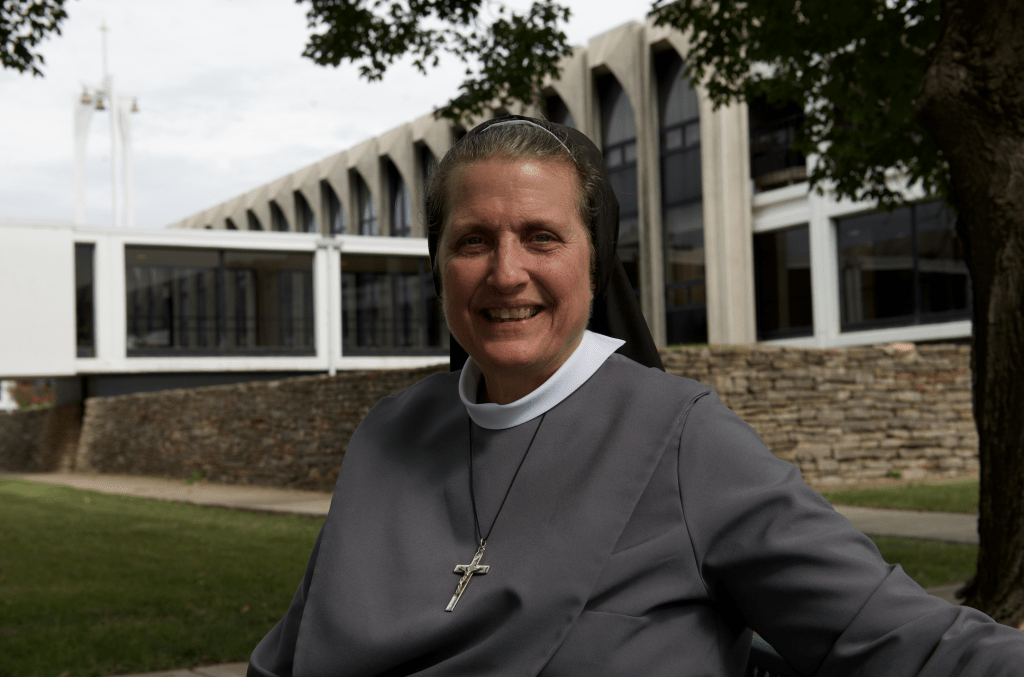 by Sister Eva-Maria Ackerman
I was on the way to see my family for the first time after being sent to Cuba as a missionary nearly three years earlier.
Indirect travel and expensive phone calls between the United States and the island had made contact with my family difficult. Needless to say, I was ready to have my feet on the ground in south Texas!
Mom and I had planned a road trip to see her only sister in Houston. Then we were going to just hang out together at home. The TV remote control would be all mine!
My flight arrived on time in Corpus Christi on the afternoon of Aug. 15, 2013, the solemnity of the Assumption of the Blessed Virgin Mary. My sister Rhonda drove me immediately from the airport to the emergency room of the city's Catholic hospital where my other sister, Mona, was with Mom in the examining room.
Despite intense pain, Mom greeted us with her characteristic joy. Without a clear diagnosis, the doctor sent her home with a large bottle of liquid laxative and pain pills.
Two days later, Mom was back in the emergency room with unbearable pain. This time an image showed a large mass in her abdomen.
Her surgeon soon removed not only a fist-sized cancerous tumor but also her necrotized colon. The stoma necessary to connect a colostomy bag with her small intestines did not work. The doctor said she could not live without intestines.
My siblings and I faced the inevitable: the imminent death of our mother.
As the religious in the family, I was chosen by my brothers and sisters to interact with the priest and to be the spokesperson with the palliative care team. Soon everyone — including the grandchildren who loved "Mimi" and her sister who arrived from Houston — came together to prepare to surrender our mother, grandmother and sister back to God.
Before Mom was taken off life support, the hospital chaplain anointed her, led us in prayer and encouraged each person in the room to say what they needed or wanted to say to her, even though she never regained consciousness after the surgery. One by one, we said our goodbyes.
At 5:25 p.m. on Aug. 21, the vigil of the memorial of the Queenship of the Blessed Virgin Mary, the Lord — and I believe, his mother — came for Mom.
Despite the complexities of my missionary situation, God gave me the unexpected gift of accompanying Mom in the last days of her life.
Mother Mary led me through the fourth and fifth glorious mysteries of her rosary, and at the end, grasped Mom's hand and took her away to heaven.