by Marc and Julie Anderson
mjanderson@theleaven.org
TOPEKA — Sometimes, all it takes to score the winning basket is an assist from another player.
And sometimes, kids feel the whole team on their side.
Such is the case with Trent Duffey and Maggie Lemon.
Crowned Winter Sports king and queen on Feb. 11, both the Hayden High School, Topeka, seniors were the beneficiaries of the help and friendship of the community they'd joined.
Trent was home-schooled by his mother Shelley in his late grade school years.
He has dyslexia, a learning disorder that makes it difficult to read. Although the Duffeys are not Catholic, Sherri Cafer, admissions and communications director for Hayden, knew the family and put them in touch with Judy Cucciniello.
Cucciniello was both one of the high school's science teachers and familiar with the additional resources available to Hayden students to help them reach their full academic potential.
Ultimately, her help at that critical time was one of the reasons Trent enrolled four years ago as a freshman.
"When he came in as a freshman," said his mother, "he maybe knew a handful of people just because he didn't go to the parochial schools. So, coming in and not knowing too many folks as a freshman to the [Winter king] crowning moment — it was very emotional for [me], just to see how far he had come — how accepting everybody is there at Hayden.
"He's just had a wonderful experience there."
Trent agreed.
"Being in a home-schooling environment and then coming to private school, I didn't know what to expect," he said. "It's been great ever since I stepped in the door. It's a really big blessing for me and my family that I've been able to go to Hayden."
While Trent, a member of the boys' basketball team, has been receiving "assists" from Hayden both on and off the court, he's not the only one.
Ever since she started kindergarten at Topeka's Most Pure Heart of Mary Grade School, Maggie Lemon has found a home in Topeka's Catholic school system.
As the high school's second student with Down syndrome, Maggie also benefited from the help of Cucciniello, as well as that of outside paraprofessional and Hayden graduate Cindi (Turgeon) Smith.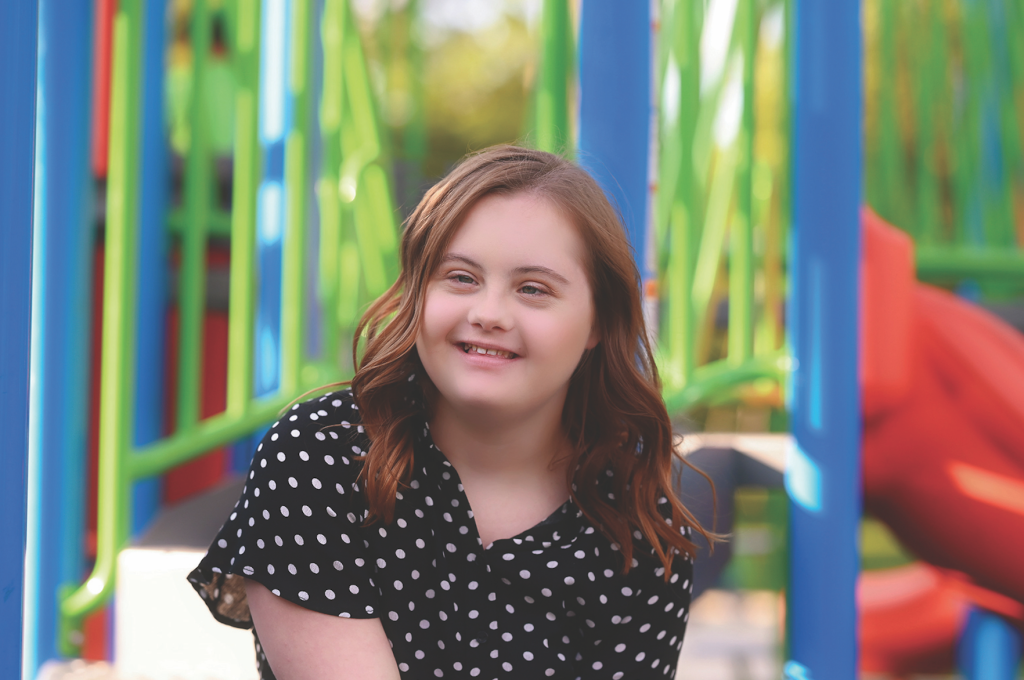 Assisting the students academically, said Hayden's president Shelly Buhler, is one of the keys to student success.
"Judy [Cucciniello] really helps them to work with the teachers, with our counseling department and with others on identifying the needs of the students and then helping them with their achievement at high school."
Maggie has achieved a lot.
She serves as basketball manager for both the girls and boys teams, is the student council vice president and maintains a 4.0 grade point average. She's also a cheerleader, both on and off the court, with her positive attitude.
Junior Sloane Sims explained:
"Maggie is no stranger around Hayden. She is truly compassionate to those around her and genuine friends with everyone. If you are having a bad day, Maggie is the one who never fails to brighten you up."
"One of the many reasons she is so loved at Hayden," added Sims, "is her silly, spunky personality. She is always smiling and greets everyone she sees in the hallways."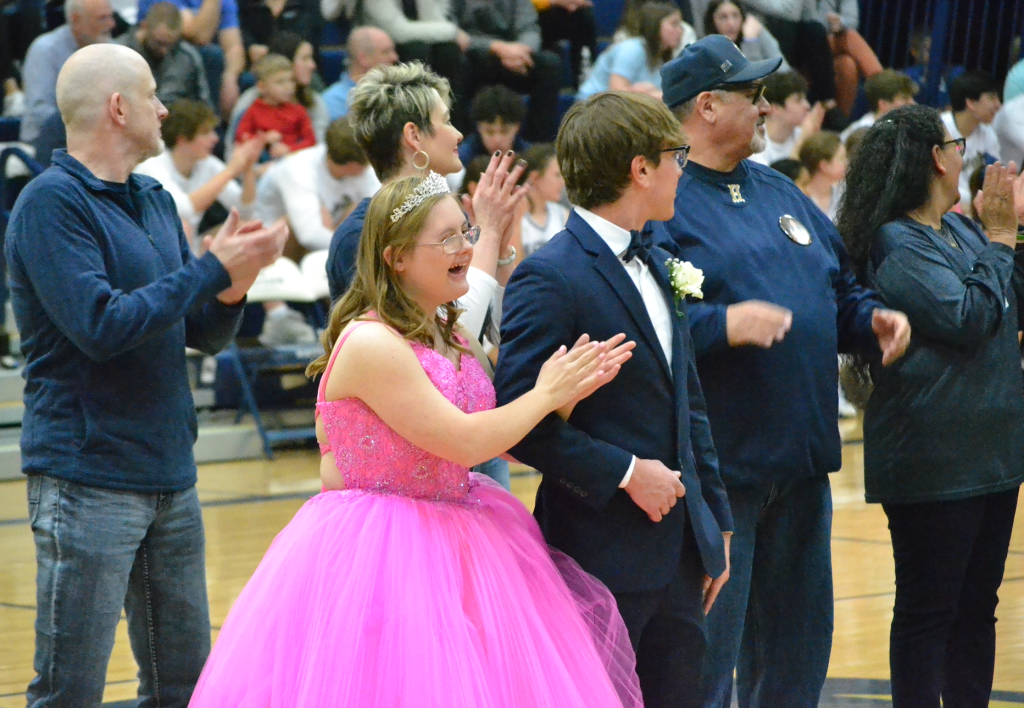 Principal James Sandstrom agreed.
"She has a great relationship with everyone in the building," he said.
"Maggie knows every single person in the school building," confirmed Tom Lemon, Maggie's dad.
And she doesn't just know them.
"She genuinely loves them," he said.
For Maggie, though, that is not unusual.
One of her friends outside of Hayden is Tara Duffey, Trent's sister. Like Maggie, she has Down syndrome. That's how Trent and Maggie first met each other. They've both been involved with the Capper Foundation and TARC, two Topeka-based organizations that empower people to reach their fullest potential despite physical or intellectual disabilities.
In fact, Maggie's mom, Karen Lemon, said "it couldn't have worked out better" that Trent and Maggie were crowned Winter Sports king and queen.
"Maggie was so thrilled the entire time to be nominated," said Karen, "and then to actually win was a huge blessing for her. It could not have made her senior year any better."
Or Trent's.
"When Maggie got crowned," he said, "I was so happy. I gave her a high-five and then gave her a hug. . . . Everyone loves her at Hayden!"
But from Shelley Duffey's perspective, it wasn't just about that special night or that Hayden is a special school.
"It's about kindness," she said simply. "It's about patience and acceptance.
"[Other students] can learn so much from Maggie, and Maggie can learn so much from them," she said, "just in how they treat one another.
"When you see the kids showing that love and acceptance, and they spread out into the community and through their churches, it's just amazing. We need more of that in our world, right?"