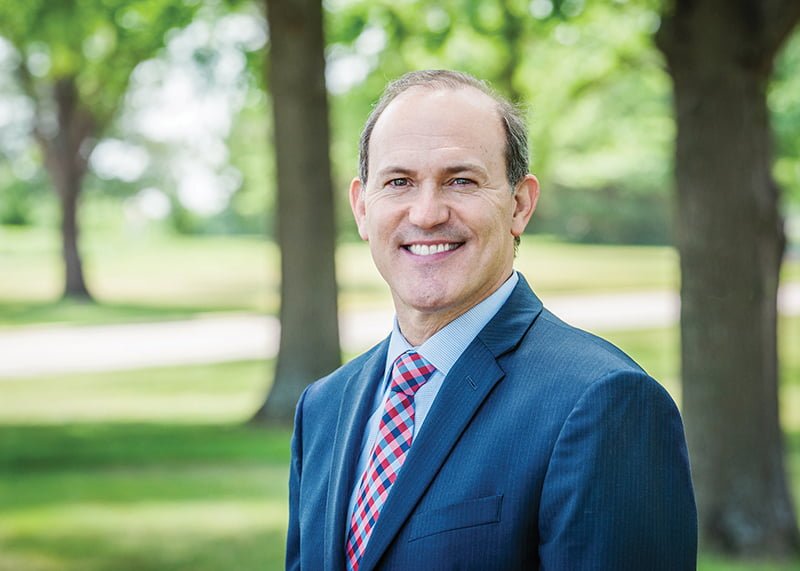 by Vince Anch
This holiday season, hundreds of children will receive a special gift that they may not even think about or understand.
They won't be unwrapping it, playing with it or wearing it. It won't be on their Christmas gift list. They will receive the gift of a Catholic education from scholarships awarded by the Catholic Education Foundation.
Although most of the children will not realize what this gift means until later in life, they will benefit immediately. The scholarships they will receive will bring more joy to parents than the children who receive them.
The scholarships will provide more than just a high quality education. They also provide opportunities for these children to grow in their faith every day while attending a Catholic school.
Education and faith are two very powerful tools that improve lives, especially for those students who come from families living in poverty. CEF scholarships are awarded to students whose families qualify for the federal free or reduced lunch program, meaning that they qualify as "low income."
Education and faith can lift people out of both economic and spiritual poverty. There are few gifts that you can give a child better than education and faith.
This school year, because of many generous supporters, the Catholic Education Foundation will provide over $3 million in scholarships to approximately 1,700 children attending 25 schools. This is up from $2.6 million in scholarships awarded to 1,500 children last school year.
The significant increases are simply due to the need and demand many archdiocesan families have who wish for their children to attend a Catholic school.
The wrapping on these "gifts" is perhaps the family atmosphere and safe environments that our Catholic schools provide our young students. The bow is the Holy Spirit that embraces and guides each child every day at school.
The Catholic Education Foundation is very appreciative to have such amazing supporters who understand the impact a gift of a Catholic education can have on children, their families, the church and our community.
These are the hidden gifts that make this holiday season so special, especially in the lives of our children.