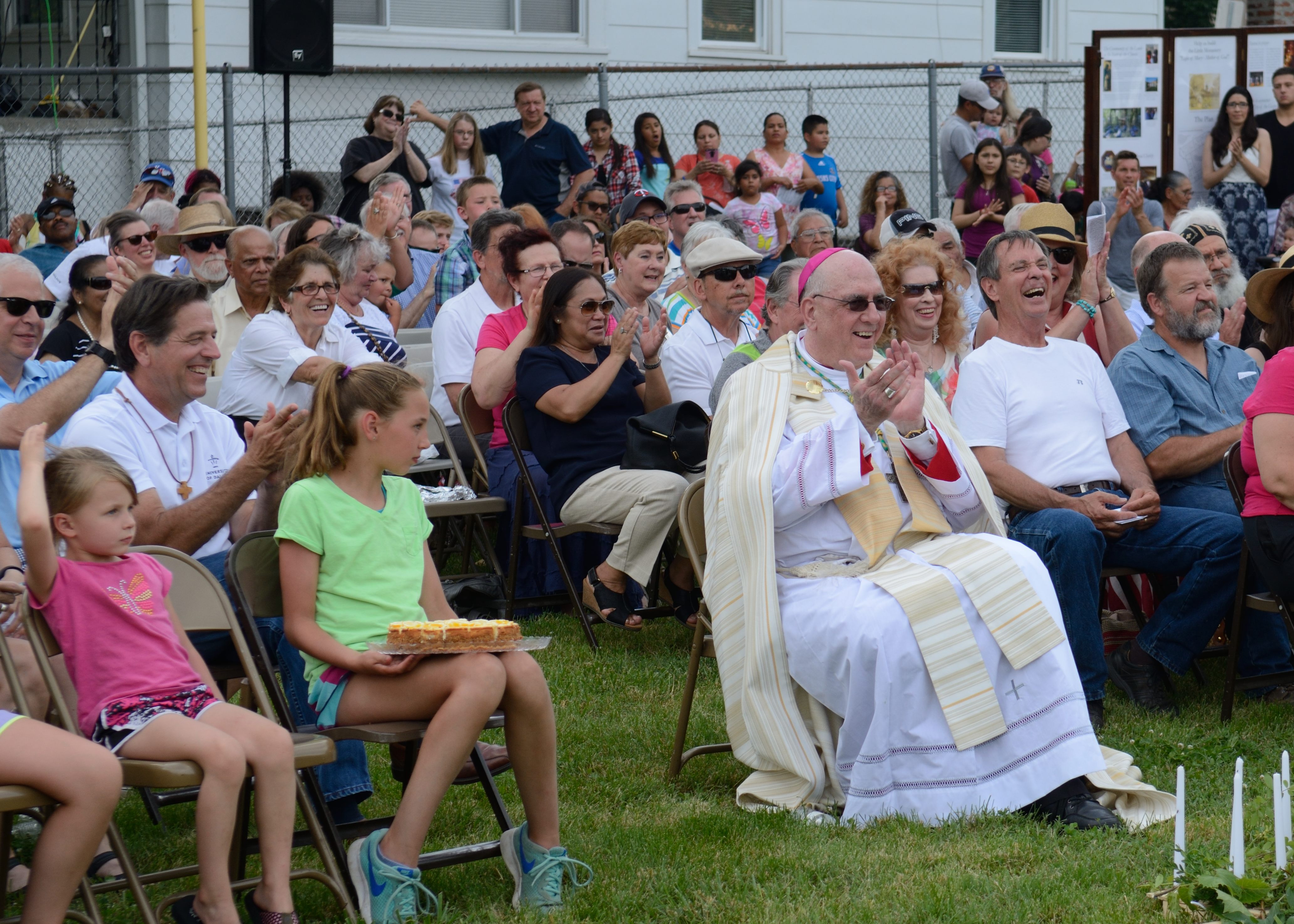 by Jill Ragar Esfeld
jill.esfeld@theleaven.org
At The Leaven staff meetings, it's not unusual for a tug-of-war to ensue when story assignments involve covering an event that features food.
If it's barbecue, you can pretty much bet on Joe Bollig to get the assignment; he is the senior reporter after all.
We at The Leaven know from experience that there are some phenomenal cooks in our archdiocese — and some excellent event planners as well.
As a matter of fact, The Leaven Calendar of Events is a wealth of information when it comes to inexpensive entertainment.
Every week, parishes, faith groups and charities throughout the archdiocese are hosting festivals, dinners, dances and spiritual functions open to the public.
As Catholics we tend to be tied to our own parishes, except during Lent when we might venture out to try another parish fish fry.
I'm suggesting we venture out more often.
On June 3, I attended the groundbreaking celebration for the new monastery of the Community of the Lamb in Kansas City, Kansas.
It was quite a celebration! It included the blessing of the grounds, a birthday party for Archbishop Joseph Naumann, an original play performed by the Community of the Lamb, and a festival of traditional native foods provided by local neighbors.
The cost for attendance? A goodwill donation.
The following weekend, my husband and I went to the parish celebration of Holy Trinity in Lenexa. We had a great dinner and danced in the parking lot to live music provided by Flashback, an excellent band.
The cost for attendance? A dish for the potluck dinner.
Have you ever been part of a Corpus Christi procession? June 18 is your chance. The procession begins and ends at Blessed Sacrament Church in Kansas City, Kansas.
You'll have the opportunity to see a beautiful tapete made by the Fraternity the Poor of Jesus Christ. The procession concludes with a benediction and social.
The cost for attendance? Free.
If you click on the dates of the event calendar on our website, you'll see that coming up are the Corpus Christi procession, a barbecue contest, a giant garage sale, a Mexican fiesta, parish picnics and an '80s-themed prom.
As summer begins, why not make a resolution to venture out of your parish boundaries and enjoy the wealth of entertainment, spiritual formation, and food available throughout our archdiocese.
You'll find that wherever you go, you'll have something in common with the people you meet.