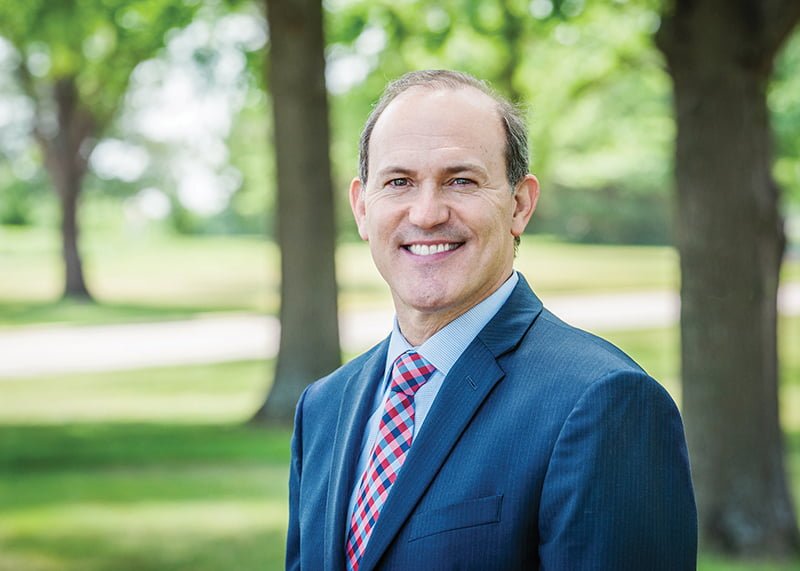 by Vince Anch
To many people who attend a lot of galas, the Catholic Education Foundation's Gaudeamus dinner stands out as one of the most unique and meaningful dinners in town.
It includes powerful videos of children and families who have benefited from CEF scholarships and includes CEF-supported students who welcome and thank guests for their support.
Gaudeamus has been rated by The Independent magazine as one of the top five events in the Kansas City area each of the past three years. The most recent ranking has it as No. 3 on the list.
Gaudeamus ("Let us rejoice") is an evening of celebration but also serves as a powerful opportunity to share the CEF story and to raise funds for scholarships for children in need.
"We are so excited to chair this year's Gaudeamus and look forward to seeing everyone in-person this year," stated Stephanie Eilert who is chairing this year's special dinner with husband Andy.
"This event is a great investment in children and in our community. One hundred percent of students supported by CEF scholarships graduated last year," she added.
"Every single dollar raised at Gaudeamus goes directly to student scholarships," said Andy.
CEF was not able to host its usual crowd of over 1,000 guests last year due to the restrictions of the pandemic. This adversely affected the evening's fundraising. This year nearly 1,100 people have registered, so hopes are high that the fundraising will increase.
Gaudeamus is a great investment indeed. Fundraising from Gaudeamus provides 80% of CEF's traditional scholarships for the whole school year. Every donation made to Gaudeamus is also matched dollar-for-dollar which makes this event so impactful.
Last year, CEF provided $2.6 million in scholarships to over 1,500 students in the archdiocese. This year, demand for scholarships is at an all-time high. An additional 250 children are in need of financial assistance scholarships.
CEF's goal for Gaudeamus is to raise enough money to provide every single child with a scholarship and eliminate all waiting lists.
Every year, CEF honors someone at Gaudeamus for their outstanding efforts in supporting Catholic education. Honorees are given the prestigious Michael & Patty Morrisey "Angels Among Us" award.
This year, CEF is honoring all the Catholic school teachers in the archdiocese. They are being honored for their courageous work in providing in-person learning to students throughout the pandemic. Their unselfish efforts of teaching and caring for our children have been heroic at the very least and why honoring them was a unanimous decision by the CEF board of directors.
Gaudeamus will be held on Saturday, Oct. 23, at the Overland Park Convention Center. Individual tickets are available in limited amounts. Anyone interested in attending or making a donation that will be matched can visit CEF's website at: www.cefks.org.