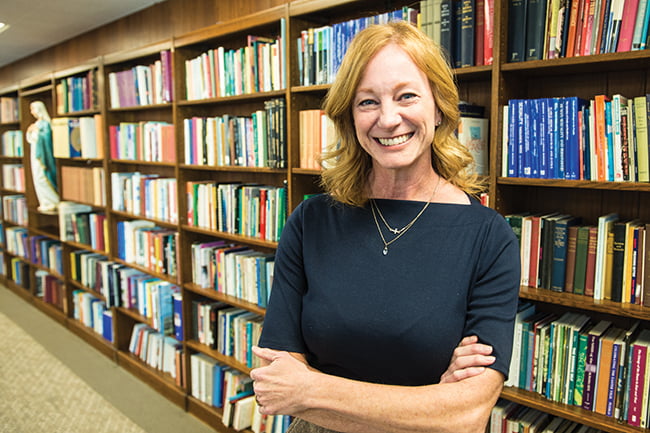 by Debra Niesen
Standing before a group of students during a "Value Them Both" amendment presentation at Donnelly College, Raejean bravely shared her story of first considering an abortion, and then courageously choosing life for her child.
She told about the support she received from Wyandotte Pregnancy Center and how they helped her transform from, in her words, a "hot mess" to a hardworking mother and college graduate.
"The Lord placed them in my life at my time of need," she said. "I thought their calls would eventually stop, but they didn't. My relationship with them still fills me with awe. How was I blessed with such mother figures that care for me this much?"
This love and support is genuinely and freely offered by pregnancy help ministries and organizations across the state of Kansas. They are what help a woman facing a difficult pregnancy choose life for her child and a happier, healthier future for herself.
Abortion pits mother against child, ending a precious life and endangering the woman's long-term physical and mental health. Both deserve better.
When people see the church defending the precious life of the unborn child and protecting the health and dignity of the woman by supporting her through a pregnancy and beyond, lives will be saved and hearts will be changed.
This is what it means to live the "Gospel of Life." This is what it means to value them both!
However, research shows that the majority of Americans, including Catholics, are unaware of the vast networks of pregnancy resources available to women and families facing difficult circumstances.
Did you know that . . .
• there are 12 pregnancy help centers in northeast Kansas providing free counseling, pregnancy tests, sonograms, parenting classes, maternity and baby items, and support through the baby's first several years of life?
• we have several KC metro area maternity homes providing housing for pregnant women and their children needing a safe place to live?
• the archdiocesan Gabriel Project ministry has over 25 volunteer "Angels" who are trained to mentor and journey with pregnant women who have little or no support while our "Walking With Moms" parishes are wrapping them in love, prayer and care saying, "You can choose life for your baby, and we will help!"
• the archdiocesan foster ministry is growing across parishes to support more vulnerable children and the families who care for them?
• Catholic adoption agencies are ready to help women form a loving adoption plan for their child if they are unable to parent?
• Catholic Charities provides hope and help to families in need?
• the church invites anyone who has been hurt by abortion to experience the healing mercy of Jesus through our Project Rachel ministry, which offers individual counseling and group retreats?
As we work to pass the "Value Them Both" Kansas constitutional amendment on Aug. 2 (go online to: valuethemboth.com to learn more), we must simultaneously share the beautiful "Gospel of Life" message and elevate these life-affirming ministries.
Kansas is now a haven for abortion in the Midwest. Let's instead make Kansas a destination for life.