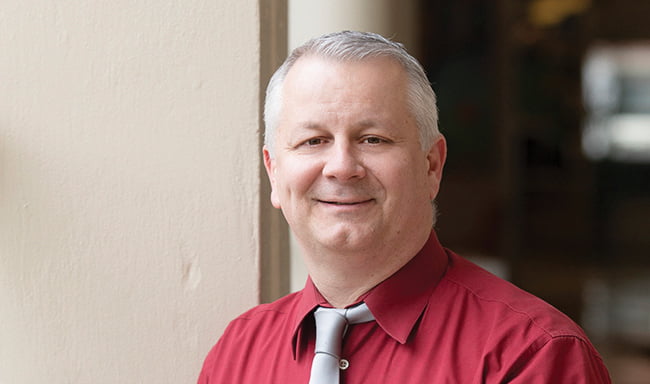 by Vince Cascone
I am writing this article from the basement of my childhood home in Chicago.
Just over one week ago, on Jan. 2, my sister Regina informed me that my 78-year-old mom was being taken to the hospital. She had been feeling very ill and had little to no energy. My mom has suffered with COPD for several years and struggles to breathe.
After a short time in the hospital, we heard the news we had been dreading: She had Covid. On top of that, she had pneumonia. From everything we had heard during the pandemic, along with her already compromised health, it was hard not to think she would die. I headed to Chicago on what seemed to be a journey to say goodbye.
Over the next week, I spent time with my brothers, sister and dad. We seemed to shift from expecting the worst, to hoping for the best, to preparing for her return home. We saw a miracle play out over the course of that week.
She came home on Jan. 9. So many people were praying for my mom who spent so many previous days and years praying rosary after rosary for them and others. There truly is power in the name of Jesus.
This last week has been a journey of reflection and prayer for me. I have been reflecting a great deal on my role as a parent and on the role of my parents in my life. The Catechism of the Catholic Church states:
"Parents have the first responsibility for the education of their children. They bear witness to this responsibility first by creating a home where tenderness, forgiveness, respect, fidelity and service are the rule. The home is well suited for education in the virtues. This requires an apprenticeship in self- denial, sound judgment and self-mastery — the preconditions of all true freedom. Parents should teach their children to subordinate the 'material and instinctual dimensions to interior and spiritual ones.' Parents have a grave responsibility to give good example to their children. By knowing how to acknowledge their own failings to their children, parents will be better able to guide and correct them (No. 2223).
Parents are, of course, the primary educators of their children. The Catholic school serves as a support to the parents in their most important responsibility in raising their children in the faith.
That being said, the Second Vatican Council's Declaration on Education states: "The council also reminds Catholic parents of the duty of entrusting their children to Catholic schools wherever and whenever it is possible and of supporting these schools to the best of their ability and of cooperating with them for the education of their children."
The last two weeks have given me a renewed appreciation for my parents and all they have done for me. I am very grateful for the Catholic education they provided me.
I encourage you to support the church's ministry of Catholic education within your family and with those in your community.