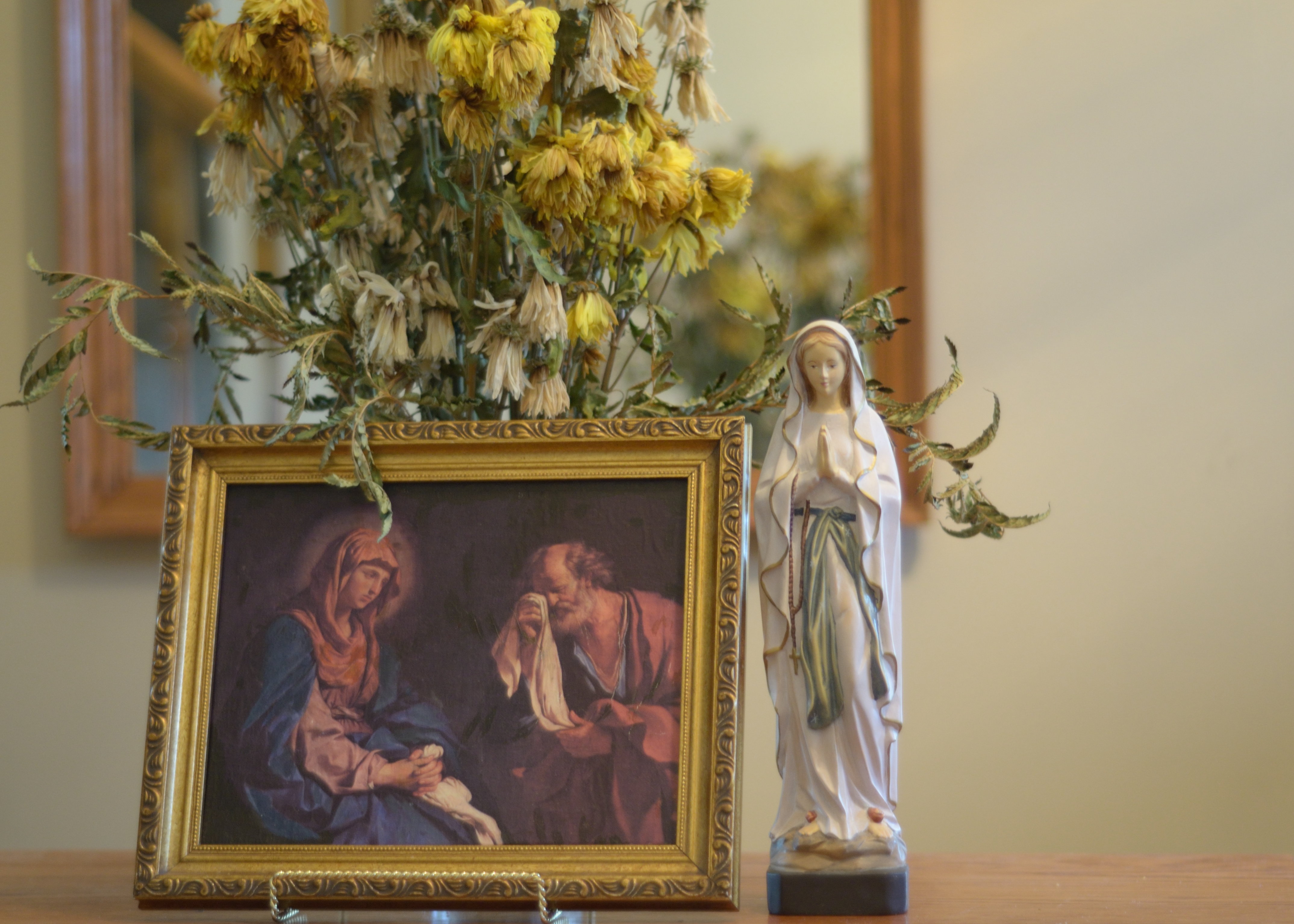 by Jill Ragar Esfeld
jill.esfeld@theleaven.org
Every Ash Wednesday, our family places a vase of fresh flowers on our foyer table.
Then we watch them die slowly throughout the Lenten season.
After 30 Lents, I've learned that daisies and carnations will last the longest.
But no matter what makes up the bouquet, by Good Friday it's in pretty sad shape.
The flowers, like Jesus, seem to be calling out, ''My God, my God, why have you forsaken me?"
As a child, I was haunted by those words. They seemed to encompass so much despair.
But in high school I learned to view them as a cry of victory, and they've become a favorite Lenten reflection ever since.
The Sisters of St. Joseph at St. Teresa's Academy taught me that the Jews of Jesus' time were well-educated when it came to Scripture.
They put a lot of effort into knowing the Psalms by heart, and identified them not by number, but by first line.
Jesus, in his words of seeming despair, was quoting the opening line of Psalm 22. In doing so, he was referring to the whole psalm, and his disciples would have known that.
They would have recalled the rest of the psalm and realized Jesus was fulfilling its messianic prophesy right there on the cross.
Even at the point of death, Jesus was preaching and teaching.
And in case you didn't know, Psalm 22 has a happy ending.
During Lent, and especially on Good Friday, I like to sit before a crucifix and transport myself back to that moment of Jesus suffering.
I imagine I'm a disciple at the foot of the cross watching this horrific scene and falling into the depths of despair.
Then Jesus looks down at me, and with his last agonizing breath manages to cry out – "Psalm 22. Read it."
And so I do.
I get chills thinking about what people back then must have felt as they recalled the words of this psalm and realized Jesus was living out a prophesy written a thousand years before he was even born.
I feel their joy as I come to the end of the psalm and know Jesus is confident in God's deliverance, and that his suffering will be followed by exaltation.
In the dawn of Easter morning, the dying flowers on our table are always "miraculously" replaced with a fresh bouquet.
It reminds us to follow Jesus' example of faith and confidence in God, even at our lowest moments.
In God's hands all things can be transformed to Easter joy.