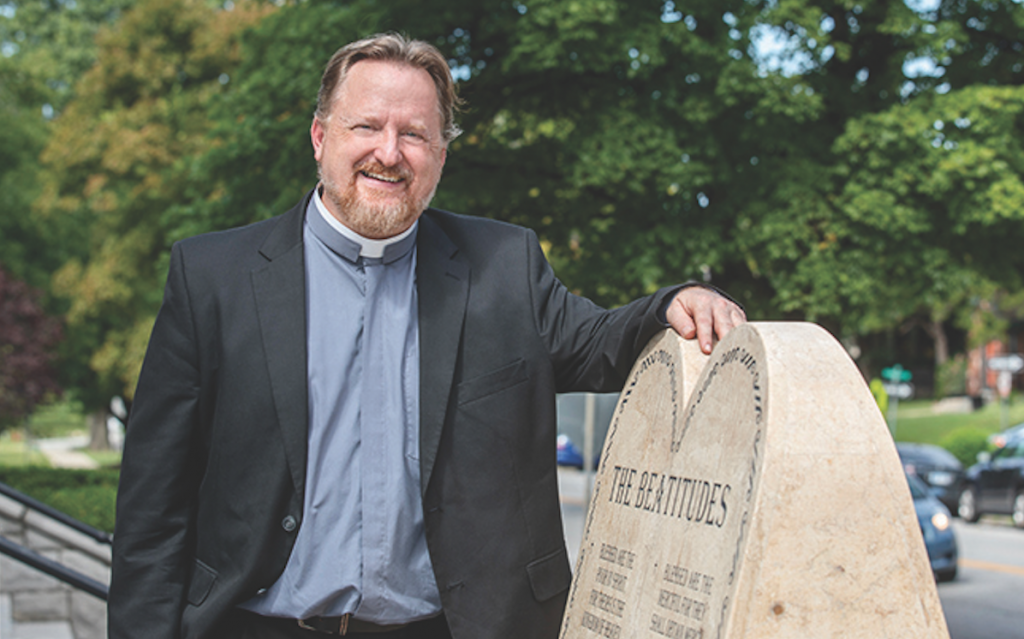 by Deacon Bill Scholl
When I heard the U.S.  bishops were launching an initiative to foster "eucharistic amazement" in the church, I was at first overjoyed and then at once convicted.
Since my time at Thomas Aquinas College when I had a profound conversion experience, I have been in wonder at what a great gift Jesus makes of himself in the Eucharist.
After college, this wonder was put to the test when I had a job downtown that allowed me to go to Mass over my lunch hour. It didn't leave me much time to eat and I had to walk.
But as I walked, I thought to myself, "If I had just spent my lunch with the mayor, the governor, or even the president, how content I would be with my time spent; and yet, I just spent my lunch with someone even more significant: God himself in the presence of the king of the universe."
The life of faith requires us to engage our imagination in this intentional gaze into the weird wonder of such an intimate friendship with God that is fleshed out in communion. How much happier we Catholics would be if we took time to be amazed by the Eucharist.
However, I then recalled something Pope Benedict taught in the encyclical, "Deus Caritas Est" ("God is Love"). He wrote: "A Eucharist that does not pass over into concrete acts of love is intrinsically fragmented."
I feel so special to put God on my tongue, but do I receive without giving? And during those dry spells when I feel less than amazed, is it because I am keeping the mercy of God all to myself?
"Be merciful, even as your Father is merciful" (Lk 6:36). Nothing draws us closer to the heart of God the Father than when we follow the example of his Son and practice works of mercy.
The opposite can also be true: When we are stingy with mercy or fail to stop thinking of ourselves for a moment so we can help others, we drift away from the grace of our baptism.
I know for me at least, it is all too easy to get caught up so much in the business of life that I leave no margins for meeting Christ in others.
So, this Lent and this year as we take time to appreciate the marvelous action of Christ in the Mass, let us resolve that God comes into us so that we may go out as missionaries of mercy.
Currently, our office is discerning with Catholic Charities how we can equip Catholics to grow as disciples of Jesus by concrete expressions of his way of mercy.
So, as we look up Christ in the real presence of the Eucharist, let us bring this amazement to perfection by sharing the mercy through concrete acts of love.