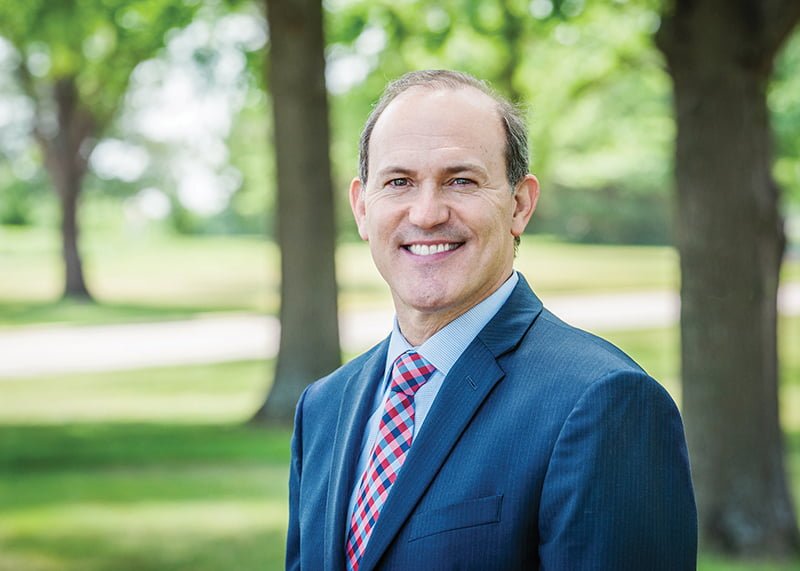 by Vince Anch
Back-to-school time is always exciting for students, teachers and families. This fall is especially exciting for so many students who have waited desperately to see their teachers and classmates in person.
Our Catholic schools did an extraordinary job closing out last school year by providing novel online learning. They have now taken the necessary measures to make it possible for students to return to their schools for in-person learning for this school year.
This school year is particularly exciting for hundreds of children who received financial assistance scholarships from the Catholic Education Foundation.
CEF is providing a record amount of scholarship funding at a time when the need has never been greater. Many families have lost jobs recently due to the effects of the pandemic. They needed CEF support in order to keep their children enrolled in an archdiocesan school.
Hundreds more students who come from families living at — or near— federal poverty guidelines also received CEF scholarships so they could attend a Catholic school for the first time.
Some challenges remain to this school year. Schools are financially strapped and have used up their own scholarship and emergency assistance budgets. They are turning to CEF for increased scholarship funding.
CEF is hoping that this year's annual event, Gaudeamus, will raise enough money to meet the increased need that our schools have for student scholarships. Proceeds from Gaudeamus raise approximately 80% of CEF's scholarships each year.
This year's event has the unique challenge of being virtual for the first time.
Gaudeamus chair Janet Lovick looks forward to the challenge.
"We are excited about the opportunity to offer Gaudeamus as a virtual event this year," she said. "Our hope is that, even though we must celebrate apart, Gaudeamus will bring our community together and support much-needed scholarships for children in need."
"The virtual event will be short yet powerful," she added, "and everyone is invited to join us."
Anyone can participate in Gaudeamus by watching it live on computers, smart TVs, cellphones or other electronic devices. Individuals, families or businesses can also become sponsors, underwrite scholarships or even host dinner parties the night of Gaudeamus on Oct. 24. This year's Gaudeamus honorees will be Rita and Lamar Hunt Jr.
The Hunts have been tremendous supporters of CEF and Catholic education. They were recently honored by the National Catholic Education Association for their commitment to Catholic education.
Gaudeamus will have a special incentive for its supporters this year. Every "Sponsor-a-Child" donation received through Gaudeamus will be matched dollar- for-dollar.
In addition, 100% of every "Sponsor-a-Child" donation will support student scholarships and not overhead.
It is an exciting and challenging time for our students, schools and the Catholic Education Foundation. Each of us can make this year even more exciting by sharing the gift of a Catholic education to a child in need.
To participate in Gaudeamus virtually or to make a contribution to CEF, go online to: www.cefgala.org.