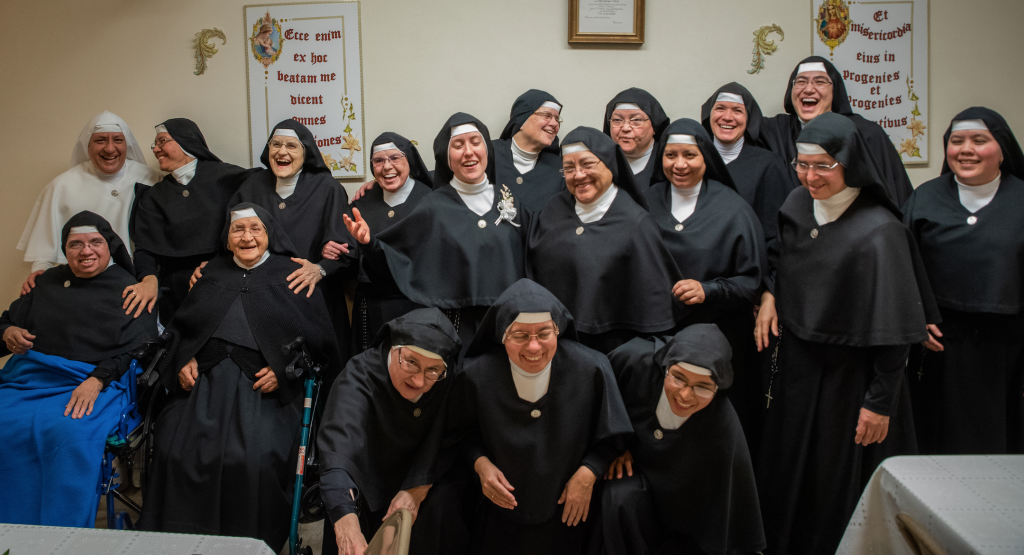 by Steve Buckner
Special to The Leaven
"I know the plans I have for you, says the Lord. Plans for welfare and not for evil, to give you a future and a hope." — Jer 29:11
LEAWOOD — The passage above from the prophet Jeremiah — taken from Leawood's Church of the Nativity vocations page — serves as a fitting introduction to the parish's Nun Run Spring Break '22.
The weeklong event is open to high school girls ages 14-18 in the archdiocese and lasts from March 11-18. A limit of six girls, led by Nativity's youth campus director Meghan McCormick, will visit three area convents by minivan. The cost is $50 to attend, and McCormick can be reached at (913) 954-2261 to register.
"The Nun Run will give exposure to the girls of the wideness of the church," McCormick said. "It is not a discernment. Instead, the girls will learn more about the church and all of its goodness."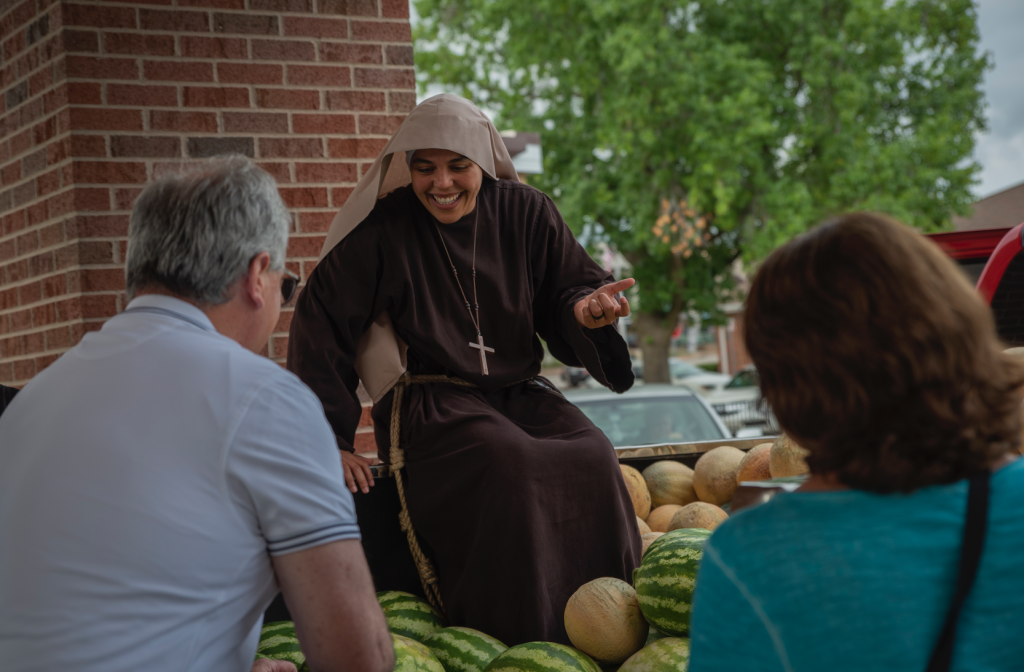 The three convents involved in the Nun Run are the Fraternity the Poor of Jesus Christ and the Sisters, Servants of Mary, both in Kansas City, Kansas, and the Benedictines of Mary, Queen of the Apostles, a cloistered convent in rural Missouri, about an hour away from Kansas City.
McCormick said the students participating in the Nun Run would spend one night each at the three convents. The students will witness convent life and participate in the convent's respective missions.
Those missions include street ministry and serving the homeless (Fraternity the Poor of Jesus Christ); visiting hospice patients (Sisters, Servants of Mary); and participating in liturgical life and farm life (Benedictines of Mary, Queen of the Apostles).
In total, the girls will experience some of the different charisms in which the Lord reveals himself.
Not all of the week will be spent at the convents, McCormick explained. One night will be spent at Nativity and another night at Prairie Star Ranch in Williamsburg.
"There will be moments when we won't be with the Sisters, and in those times we will talk about what we have experienced," McCormick said. "These will be important times in the week. We cater the Nun Run so the girls have a good time."
This is Nativity's first attempt at a Nun Run, McCormick said, although other parishes in the archdiocese have conducted them. She added she had participated in one herself while in college.
McCormick noted that the girls who sign up for the Nun Run would be "awesome, magnanimous souls" to be willing to give up spring break to instead explore mission work.
"These girls would be very mature already," she said. "The mission trip with the Sisters is very unique and it takes a powerful person to participate. I can't wait to see what these girls will do with their lives."