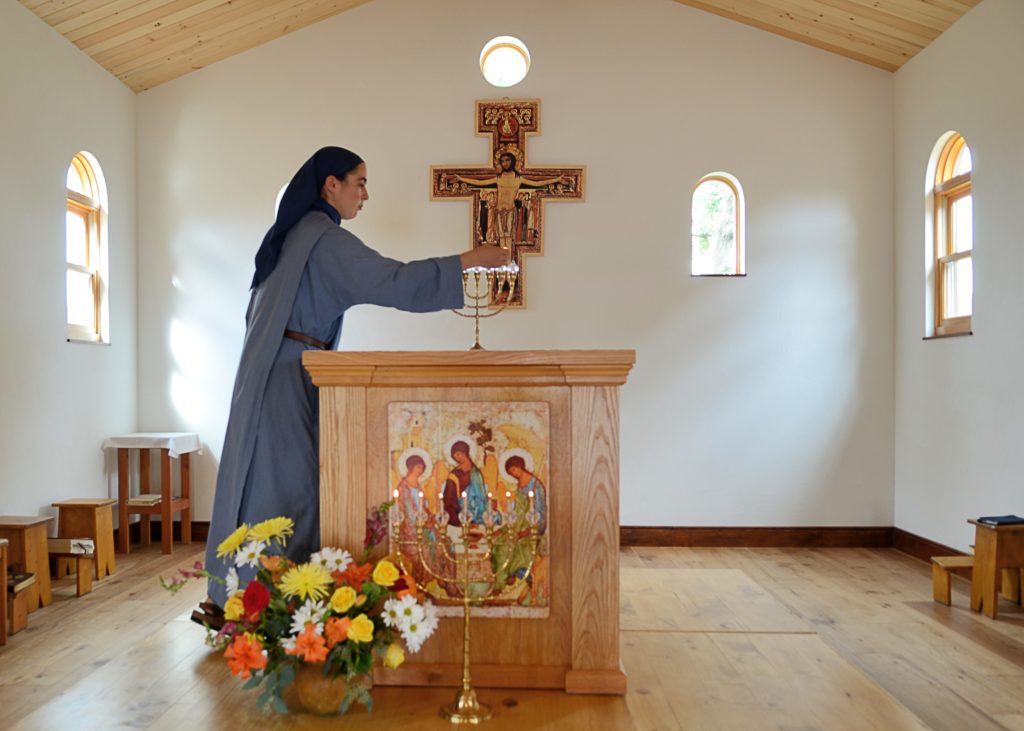 by Jill Ragar Esfeld
jill.esfeld@theleaven.org
A powerful inspiration was given to the Little Sisters of the Lamb when they returned this summer from their motherhouse in Saint-Pierre, France.
"We hadn't had adoration in the (Lumen Christi) chapel all summer because we were in France," said Little Sister Hallal. "The night we got back, in the chapel, there were six people praying.
"I really had this conviction in my heart, then, of how good it is that we're in this neighborhood.
"And this really needs to be a place of intercession, a place of beauty."
A few weeks later, there was a fatal shooting incident a short distance from Lumen Christi.
Many people involved in the tragic event, both witnesses and victims, were members of All Saints Parish nearby; and the community came together to help them heal and forgive.
"And it was like the Lord had placed that conviction in my heart because he knew this was going to happen," said Little Sister Hallel.
Inspired by the Holy Spirit, the Community of the Lamb has now taken powerful action for peace.
The first Wednesday of each month, at 7:15 p.m., in the chapel of Lumen Christi Monastery in Kansas City, Kansas, the community will lead an hour of eucharistic adoration focusing on prayer and songs for peace.
"Everyone has this in their hearts," said Little Sister Hallal. "That this is what we need to do."
"We ask for peace in our hearts, in our families, in our neighborhood, in our country and in the whole world."
Everyone throughout the archdioceses is invited to join in this time of healing and reconciliation
The Holy Hour will follow a Spanish Mass that begins at 6 p.m., and all are welcomed to that as well.
The adoration hour, with song and readings from Scripture, will be bilingual so the people from both within and outside the neighborhood will feel at home.
"Our great desire is to have people come from outside our neighborhood to pray," said Little Sister Hallel.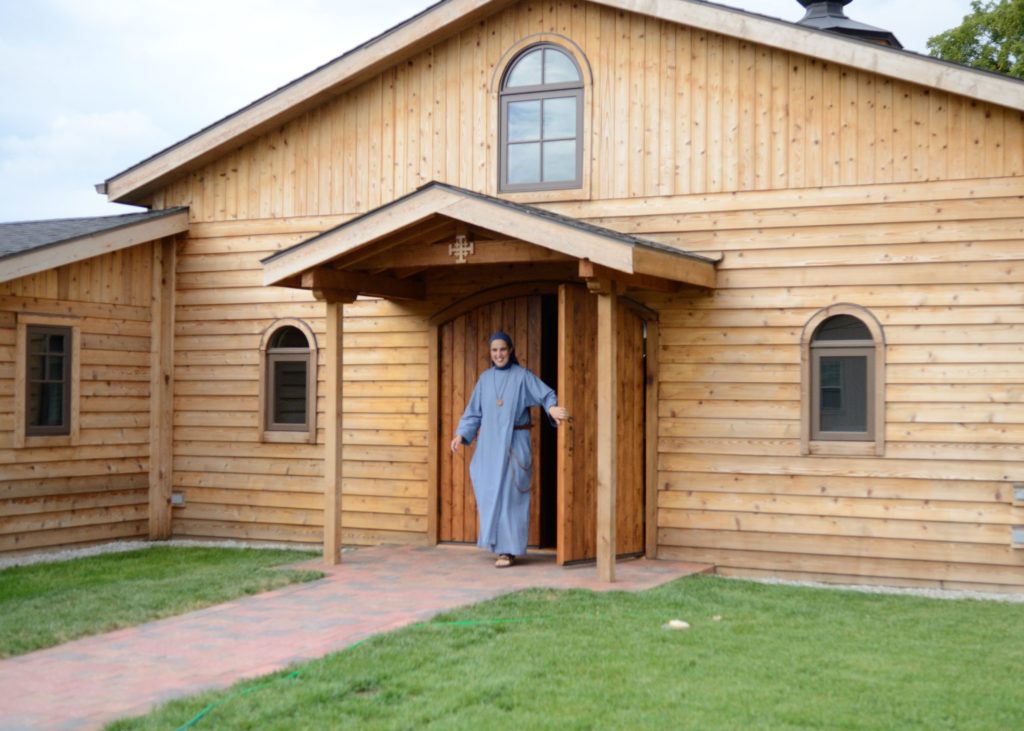 In a letter commemorating the 400th anniversary of the 40-hour devotion, Saint Pope John Paul wrote, "Anyone who prays to the Eucharistic Savior draws the whole world with him and raises it to God."
Adoration of the Blessed Sacrament flows from the sacrifice of the Mass and into the hearts of those present — from there it opens up a floodgate of God's love and mercy to everyone in the world.
If you would like to join in the Holy Hour for Peace, you can find directions to Lumen Christi Monastery here.
If you want to end violence, injustice, inhumanity and bring peace to the world, this is one way to help do it.
By giving just an hour of your time, you can make a difference.
As St. Teresa of Calcutta said, "Our spare time is always valuable to us, but it is much more valuable to our beloved Lord."