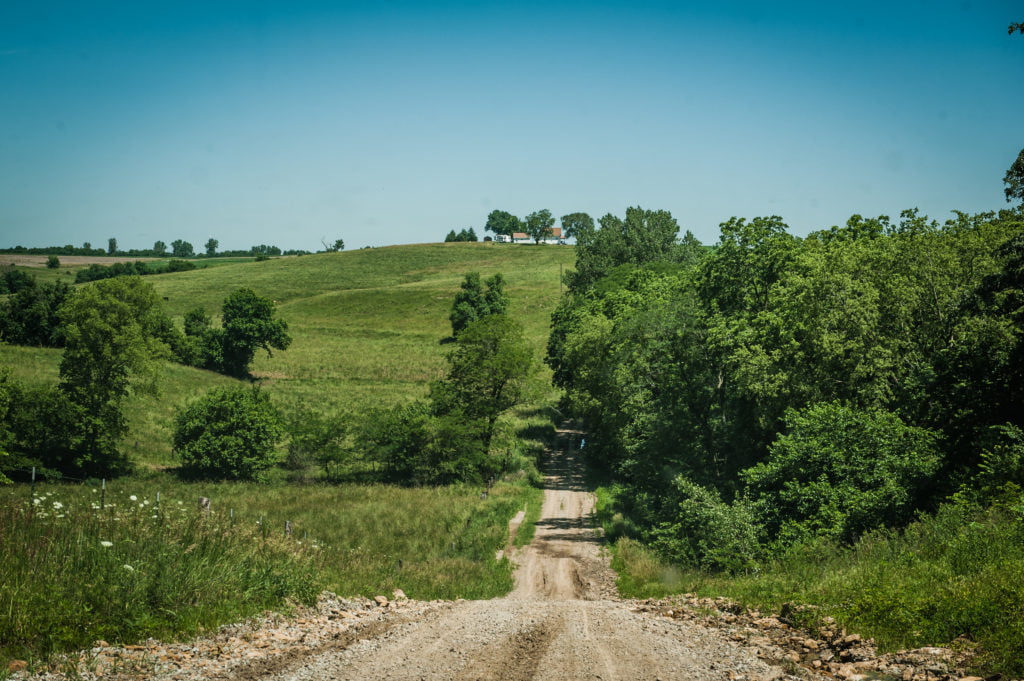 by Joe Bollig
joe.bollig@theleaven.org
It's absolutely true that I carry a lot of junk in my car. So much, in fact, that I could be the subject of a new TV series spinoff: "Hoarders: The Automotive Edition."
But there's a reason for this. I'm from western Kansas, where the distances between cities and towns are far and you're often on your own. You learn to keep a few things in your car just in case you get stuck out there in the country: matches, MRE, jumper cables, flashlight, blanket, shovel, tools, duct tape, etc.
I mention this because years ago, while out on assignment for The Leaven, I got into a situation where I might have had to use a few of those car survival items.
In February 1999, now Bishop Thomas Olmsted of the Diocese of Phoenix was appointed coadjutor bishop of the Diocese of Wichita. At the time, he was a priest of the Diocese of Lincoln, but was rector and president of the Pontifical College Josephinum in Ohio.
Bishop Olmsted was born in Oketo, Kansas (population: 66), only three miles south of the Kansas-Nebraska border. The nearest Catholic church was St. Joseph Parish in Barneston, five miles distant to the north, in the Diocese of Lincoln.
When Bishop Olmsted discerned his vocation, it was only natural that he opted for the Diocese of Lincoln, and thus became the fish that got away (from the perspective of the Archdiocese of Kansas City in Kansas).
At the time of the episcopal announcement, Bishop Olmsted's parents, Pat and Helen Olmsted, still lived in the farmhouse they bought in 1947. I was sent to interview them.
It was late February and the weather had improved quite a bit. Nevertheless, some large snowdrifts still extended across the sand and dirt roads. As they melted, they made the roads muddy.
You have to remember that this was a time before GPS and cell phones were still new to most people. Coverage in rural areas was non-existent to spotty at best. To get somewhere, you'd have to consult a map, ask for directions, and be on the lookout for landmarks.
Thus armed, I began to look for the Olmsted farm. I stopped at a place I thought was theirs, but the only living creatures there were a disinterested horse and a very eager and lonely farm dog. The house had been recently vacated, although clearly someone cared for the two animals.
So, I kept driving until I realized that I had missed my turn and was in Nebraska, so I began to work my way back into Kansas.
The rest of the drive became a white-knuckle affair as I drove over roads that became progressively worse. The roads, mostly for field access, were seldom travelled. This was an area where the rural population was emptying out. I passed one abandoned farmhouse after another. If I got stuck out there, I would be really, really stuck.
So I slid and slithered through the muck in my little Ford Escort, trying not to get stuck. At one point, the road meandered along a stream and it seemed like I was sliding awfully near the edge.
Finally, I got my bearings and found my way to the Olmsted house. When I told Pat about my ordeal, he laughed and told me I was lucky to make it.
During hunting seasons, guys would drive in from towns and cities in big, four-wheel drive trucks and jeeps. They would get over- confident in the abilities of their vehicles and get stuck, he said. Then they'd walk for miles for help, sometimes ending up at his house.
"Can you pull me out with your tractor?" they'd ask.
Pat would just shrug. He sold the tractor when he retired from farming. Those boys were on their own.
So, it turned out that my little front-wheel drive Escort was the perfect vehicle for the mud, because it wouldn't sink in, dig up the roads, and bury itself in a mucky, miry hole.
But if I had gotten stuck, you know, I would have been prepared. I had food, water, a blanket, and plenty of old issues of "The Leaven" to burn for warmth.