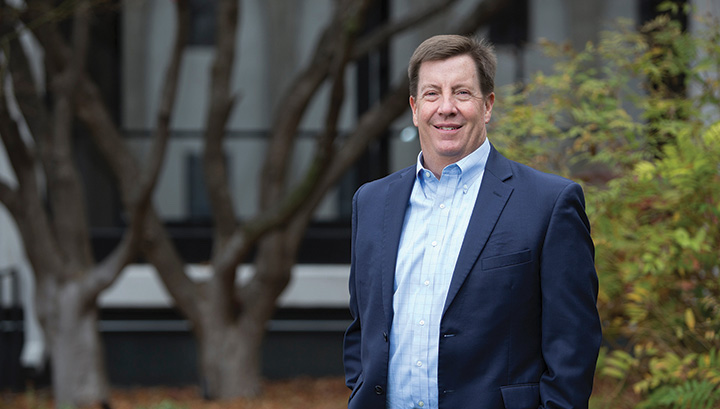 by Bill Maloney
We are all accustomed to the Archbishop's Call to Share (ACTS) being rolled out in our parishes each January and February.
Each year on the feast of the Baptism of the Lord, we listen to a homily by Archbishop Naumann that asks us to give to this worthy cause. But, the preparations for the ACTS appeal begin long before that Sunday. It involves many people who take great care to create the message and determine how your gifts will be used to honor and glorify the Lord.
The first group I'd like to recognize is the Clergy Advisory Committee. The archbishop appoints a group of priests who serve three-year terms to assist in planning each year's appeal. The priests represent all the archdiocesan regions and come from parishes in the urban core, the suburbs and our rural communities.
The Clergy Advisory Committee represents what ACTS is all about. It is about all our parishes coming together to support ministries serving the faithful throughout the church of northeast Kansas. Father Anthony Oullette, pastor of Holy Name Parish in Kansas City, Kansas, chairs the committee. Also joining the committee are: Father Andrew Strobl, Holy Spirit, Overland Park; Father Matthew Schiffelbein, Christ the King, Topeka; Father Bill Bruning, Queen of the Holy Rosary, Overland Park; Father Dan Gardner, St. Ann in Hiawatha and St. Leo, Horton; and Father Quentin Schmitz, St. Gregory in Marysville and St. Malachy, Beattie. Their service and input are greatly valued.
Another unsung group that plays a vital role in the appeal each year is the ACTS Allocation Committee. Clergy and laity from across the archdiocese make up the committee. Their part is to review the budgets submitted by the 40 ministries supported by your gifts to ACTS and determine the allocations for the coming fiscal year.
The archdiocesan stewardship and development office coordinates the appeal. Geri Nickels leads the annual appeal, supported by Christina Megee, Candi Scanlon and Marcea Brown. They are essential in assisting with our data and handling phone calls and emails from our donors.
ACTS also receives strong support from our priests. They play an important role by promoting ACTS and devoting time each year to conduct the appeal during Mass. The appeal's success heavily depends on our priests who understand the importance of the ministries supported by your gifts. Thank you, pastors!
The archdiocese is blessed with many loyal donors who have made a gift for over 25 consecutive years. Every gift makes a difference. Thank you for being so supportive, and we invite you to consider a gift to the Archbishop's Call to Share in the coming years.